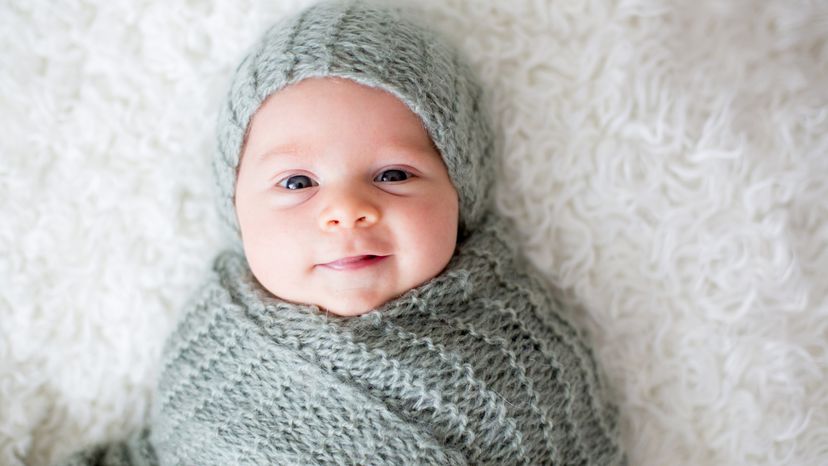 Knitting for babies is fun and rewarding. The projects are usually small, so they go quickly, and what could be more heartwarming that giving new parents a handmade gift for their bundle of joy? Bibs and booties, ponchos and pillows -- all that and more are within your grasp, with just some basic knitting know-how.
Use these easy knitting patterns to create sweet and functional outfits and accessories for baby.
When the baby is wearing one of these adorable bibs, no one will notice that they're covered with strained peas.
The inchworm pillow is cuddly and cozy, a perfect companion for any little one.
These baby-soft accessories look great and couldn't be easier to knit.
Dry baby off in a jiffy with this absorbent and colorful towel.
This sweet little dress is the perfect summer outfit for sweet little girls.
Help your little lady stay warm and stylish with this cute poncho.
Our first pattern is a must-have accessory for all new parents. On the next page, find our pattern for easy-to-knit baby bibs.
For more helpful knitting tips and interesting patterns, try: