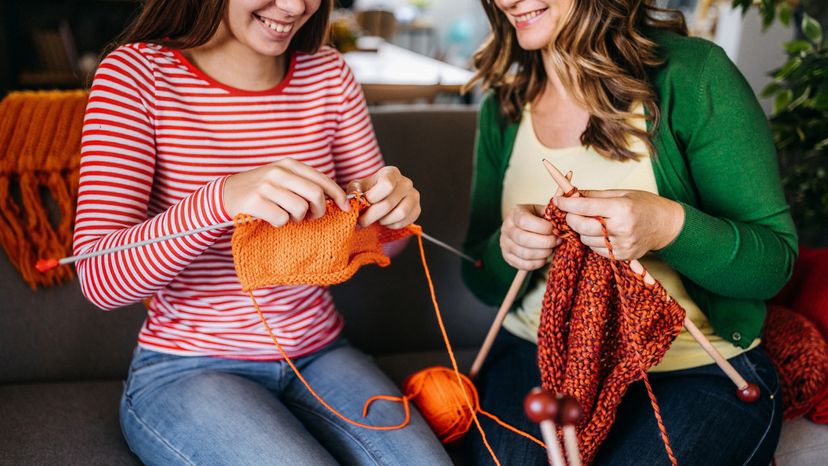 Knitting a pair of cozy mittens is a great way to warm up a chilly winter day. Whether you choose to make a pair of mittens as a thoughtful gift or for your own enjoyment, these mittens are sure to keep the wearer toasty warm and stylish.
Even for a beginning knitter, simple step-by-step instructions make these mittens perfectly accessible. Easy-to-read patterns complement and clarify the directions, and photos provide a reference for how the final product will look.
These mitten patterns are very versatile. You can easily make classic mittens knit in the round and dressed up with a matching headband, or get creative by making a pair of colorful felted mittens. Either way, these mittens are sure to please!
Free Mittens and Headband Knitting Pattern
It's simple to achieve a pulled-together winter look with these easy-to-make mittens and matching headband.
Free Fun Felted Mittens Knitting Pattern
Use your washing machine to felt these mittens to make them extra soft and comfortable. Choose a bold color or a soft hue to give the mittens extra character.
To start by trying your hand at the matching mittens and headband, see the next page.
For more helpful knitting tips and interesting patterns, try: