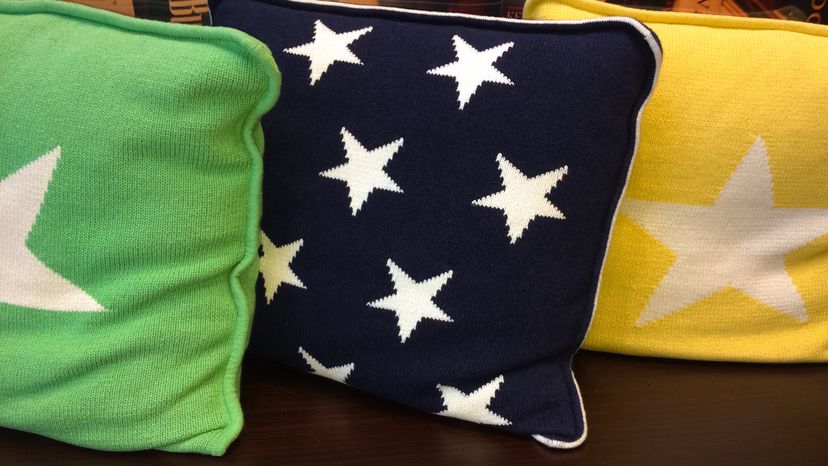 Pillows are great projects for beginning knitters, and they can be a relaxing and easy project for more experienced crafters. Using our free pillow knitting patterns, you can make these quick and easy pillows to brighten up any room in your home -- and have a good time doing it.
With bright colors and a wavy pattern, the chevron pillow is a fast and easy knit.
This colorful pattern includes strips of yarn that are woven, not knit, for an unusual texture.
Fanciful and fuzzy yarns do most of the work for you in this pattern -- making these cozy pillows is a snap.
If you're looking for a bright, textured pillow to add a splash of color to your home, we've got just the thing. Keep reading for our chevron pillow pattern.
For more helpful knitting tips and interesting patterns, try: