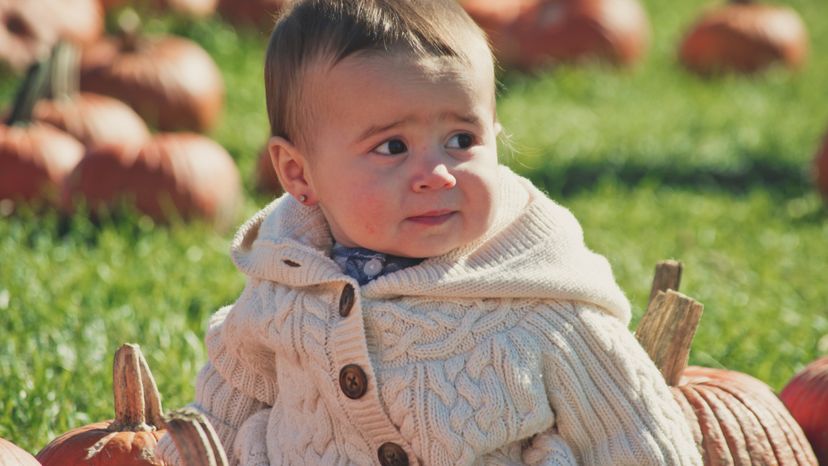 A handmade sweater for a special baby or toddler is a heartfelt gift that will be treasured for a lifetime. Whether you choose soft and cozy pastels or bright, bold hues, a smooth or cabled finish, a solid color or a pattern, these sweaters are sure to please.
Even for a beginning knitter, the simple step-by-step instructions make these sweaters perfectly accessible. Easy-to-read patterns complement and clarify the directions, and photos provide a reference for how the final product will look.
If you've been looking for a memorable baby gift, look no further than these irresistible baby sweaters. They're fun to knit and simply adorable.
Free Cabled Cardigan Knitting Pattern
This versatile and machine-washable sweater features a classic cable pattern that's always in style.
Free Plush Pullover Knitting Pattern
Buttoned openings at the neck of this sweet sweater make it easy to dress the baby, while the soft texture of the yarn make it so comfortable that baby won't want you to take it off.
Free Fancy Stitch Pullover Knitting Pattern
This color-patterned sweater may look complicated, but it's actually very easy to knit, with impressive results.
To start by trying your hand at the lightweight cabled cardigan, see the next page.
For more helpful knitting tips and interesting patterns, try: