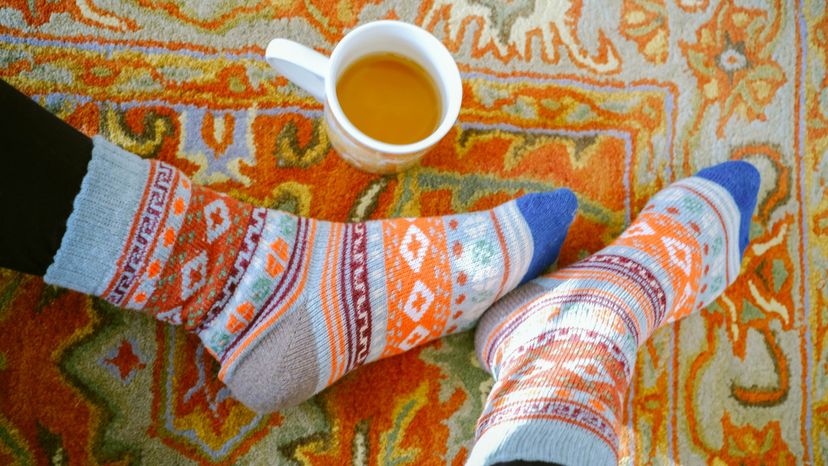 These knitted socks protect your feet from the elements with style to spare! Nothing protects your feet better from the elements (and from heavy winter footwear) better than a handmade pair of socks, which makes them perfect to give as a gift. And they're so quick to make, you'll have plenty of time to give the gift of comfort to everyone on your list -- just don't forget to make a pair for yourself!
Even for a beginning knitter, the simple step-by-step instructions make these socks perfectly accessible. Easy-to-read charts complement and clarify the directions, and photos provide a reference for how the final product will look.
These sock patterns are very versatile. You can use classic colors and looks, or let your creative side go and give yourself a fun and funky foot makeover. Either way, your cozy new socks are perfect for curling up on a cold winter's night.
Free Ribby Socks Knitting Pattern
The pattern of these Ribby Socks may look complicated, but it's actually very simple to knit -- with amazing results!
Free Bulky Boot Socks Knitting Pattern
Keep your feet warm and toasty even in the dead of winter with these quick, thick, and easy socks.
Ribby Socks make a great first sock project. See the next page to learn how to make them.
For more helpful knitting tips and interesting patterns, try: