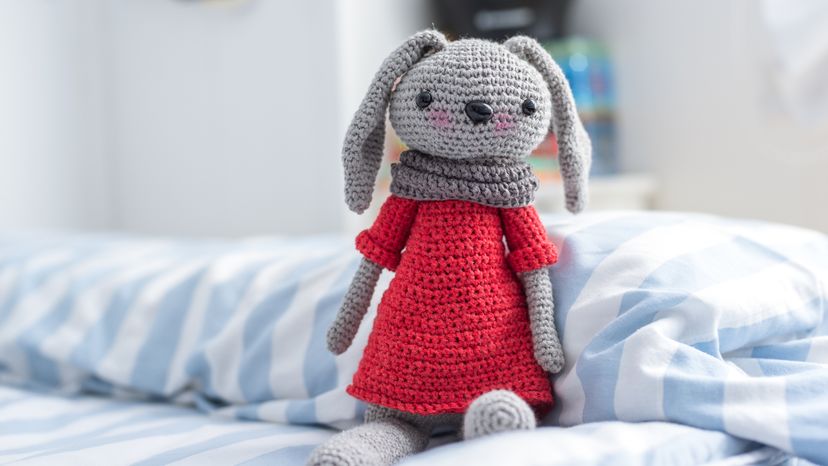 Knitted baby toys are a perfect handmade gift for a new baby, or they can be a delightful surprise for your own children. Our easy-to-knit patterns will brighten the eyes of any child, and they might even become much-loved family favorites.
Use these free knitting patterns to make your own charming knitted baby toys.
E-I-E-I-O! This farmer and his animal friends take Old McDonald to a whole new level.
Perfect for sorting, stacking, and tumbling, these felted blocks will stimulate baby's senses with soft textures and bright colors.
Our sweet teddy bear is just begging for a big hug, and the children in your life will be more than happy to oblige him.
Go to the next page to learn how to knit our barnyard finger puppet collection.
For more helpful knitting tips and interesting patterns, try: