The very young and the very old have a special connection. By taking your small children with you to the local nursing home, you will bring joy into the lives of the residents and your family.
Contact your local retirement facilities and ask for ways in which you and your family can help. It might be as simple as coming in during game night or craft time and participating with the residents [source: Boteach]. It will provide a welcome change of pace for the residents and your children will relish the extra praise and attention. The Nintendo Wii has found some unexpected fans in retirement home residents. Bring your kids in to challenge retirees to a game of Wii Golf.
If your kids are learning the piano or your family loves to sing songs, consider practicing a special song that you can perform at the nursing home.
There are also plenty of ways for your kids to volunteer to help seniors without going to a nursing home. Chances are you have several elderly neighbors who would appreciate an extra hand around the house. The kids can offer to rake the lawn or help clean out the garage. There are also services in many cities where you and your family can go grocery shopping for a homebound neighbor once a month. The kids can help maintain the grocery list, pack everything together and make the delivery with you.
For lots more tips and information about family activities that build character and create lifelong memories, see the related lists below.
Related Articles
Sources
American Diabetes Association. "Step Out: Walk to Stop Diabetes" (Nov. 8, 2011) http://stepout.diabetes.org/site/PageServer?pagename=OUT_so_faq

Animal Defense League of Texas. "Foster Care Program" (Nov. 8, 2011) http://www.adltexas.org/index.php?option=com_content&task=category&sectionid=9&id=53&Itemid=169

Arbor Day Foundation. "The Value of Trees to a Community" (Nov. 8, 2011) http://www.arborday.org/trees/benefits.cfm

Boteach, Schmuley. Oprah Radio. "Ways for Children to Volunteer." (Nov. 7, 2011) November 10, 2008 http://www.oprah.com/relationships/Ways-for-Children-to-Volunteer/1

Clark, Silvana. Kaboose. "Raising Children Who Care: Volunteering Ideas for Kids" (Nov. 8, 2011) http://parenting.kaboose.com/raising-children-who-care.html

Habitat for Humanity. "Habitat for Humanity Fact Sheet" (Nov. 8, 2011) http://www.habitat.org/how/factsheet.aspx

Keep America Beautiful. "Tips Just for Kids" (Nov. 7, 2011) http://www.kab.org/site/PageServer?pagename=kids_tips

Potthast, Amy. Idealist Blog. "Three volunteering ideas that fit your busy life." April 13, 2011 (Nov. 8, 2011) http://www.idealist.org/blog/en/three-volunteering-ideas-that-fit-your-busy-life/

UNICEF. "Trick or Treat for UNICEF" (Nov. 8, 2011) http://youth.unicefusa.org/trickortreat/

The Volunteer Family. "Ideas: Care for the Sick/Disabled" (Nov. 8, 2011) http://www.thevolunteerfamily.org/be-a-volunteer/step-3-ideas/ideas-care-for-the-sickdisabled/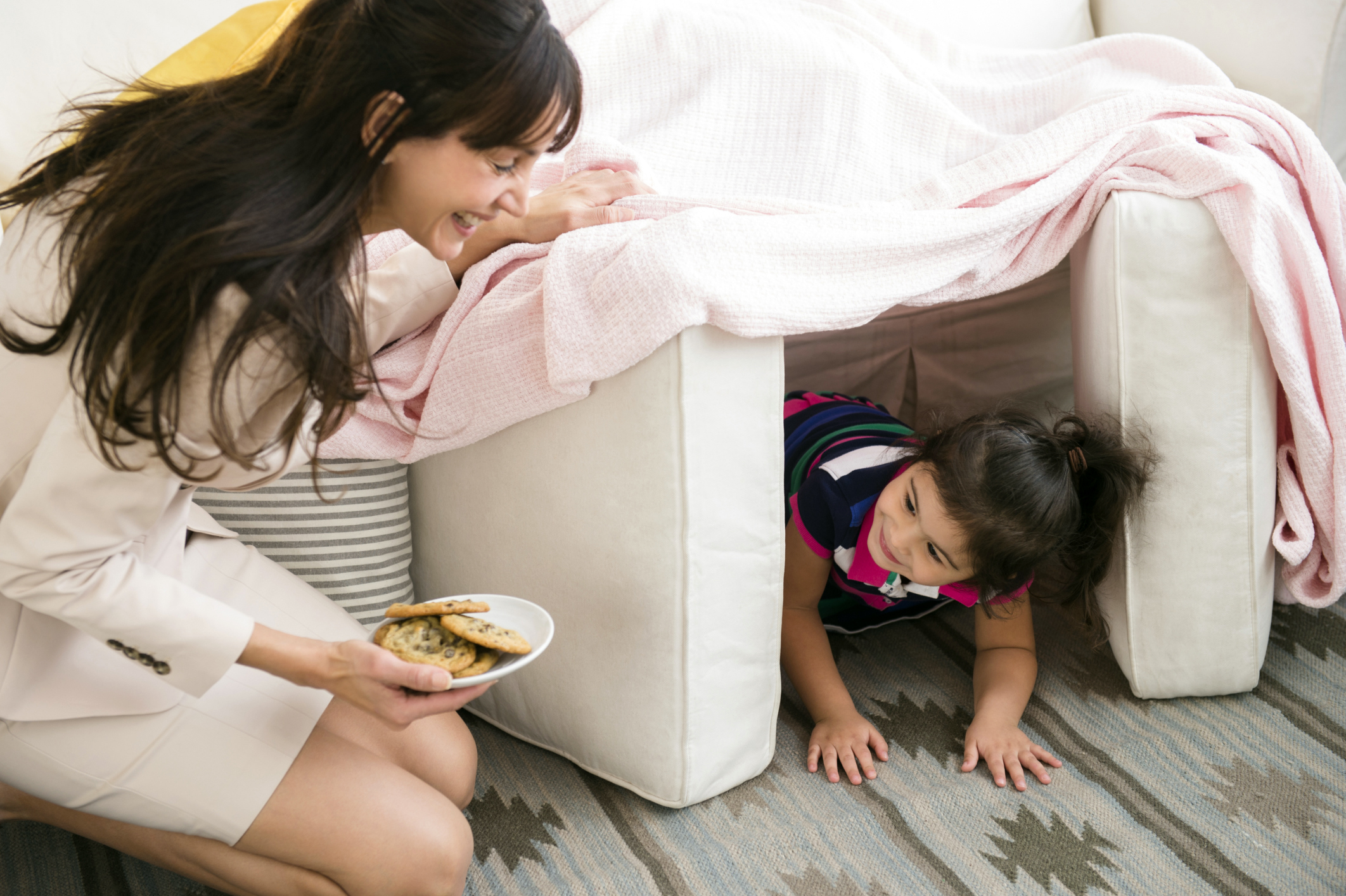 Up Next
Forts are fun for kids and adults. See 10 forts to build with kids to create the ultimate play experience.
---