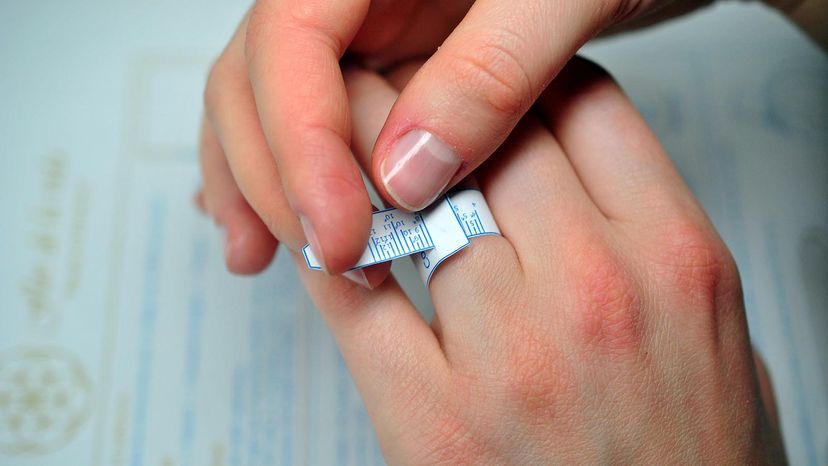 Beyoncé is no fool. Her song "Single Ladies" ("If you liked it then you shoulda put a ring on it") basically tells single women to dump their men if they don't step up and propose with a ring. Her man, Jay-Z, did just that five months before the song debuted in 2008. The couple have been married ever since.
But how did Jay-Z know Beyoncé's ring size? He did, after all, propose with a whopping 18 carat emerald cut diamond stunner.
If you're ready to put a ring on it — even if it's not 18 carats — here's how to assure it's a successful fit. Choreographed Sasha Fierce dance routine not required.