1
Help with Health and Hygiene
Health and hygiene are two pieces of the preteen puzzle that will become even more important as your child grows. With the onset of puberty, things will start to change, and you'll want to be aware of the following:
Exercise: Teach simple methods of exercise, such as walking up stairs or parking farther away from the entrance in parking lots. Children ages 6 to 17 need at least an hour of moderate exercise a day [source: Mayo Clinic].
Bathing: Bathing, hair washing and facial cleansing are all important. Many preteens are going to experience pimples and breakouts, so educate here as well.
Mouth care: Brushing teeth, flossing and using mouthwash are key to preserving all the time and money you've invested at the dentist.
Antiperspirant/deodorant: This will become even more important as their hormones become more active and sweating increases.
Shaving: Although boys may not be ready to tackle this one yet, girls may be ready to start shaving. Be ready to teach them how to do so safely.
Menstruation: This will come with a slew of different health and hygiene considerations, so be prepared to offer answers to a variety of questions.
Sex: Preteens might be more in the know than they seem, so talk about sex as soon as you feel they can understand it.
If you establish rules early, your preteens may take on many of these tasks naturally. As with all these tips, remain positive and supportive when your preteen does things right. Learn even more about parenting by visiting the links below.
Related HowStuffWorks Articles
Sources
Bhalla, Sunindia. "Extracurricular Activities." One Tough Job. (Jan. 31, 2010)http://www.onetoughjob.com/child-care/friendships/extracurricular-activities

Bhalla, Sunindia. "Helping Your Preteen Develop Interests -- Reading." One Tough Job. (Jan. 31, 2010)http://www.onetoughjob.org/child-care/friendships/helping-your-preteen-develop-interests-reading

Camarillo, Susan. "Helping Preteens Transition to Middle School." Preteen Alliance. (Feb. 1, 2010)http://www.preteenalliance.org/expert_middle-school.html

Centers for Disease Control and Prevention. "Child Development." Sep. 20, 2005. (Jan. 31, 2010)http://www.cdc.gov/ncbddd/child/middlechildhood9-11.htm

Diel, David and Stephanie Toelle. "Making Good Decisions: Media in the Lives of Young Children." Jan. 2009 (Jan. 31, 2010)http://if-srvv-edis.ifas.ufl.edu/pdffiles/FY/FY107300.pdf

Griffith, Diane. "Your Teen's Privacy: Is Crossing the Line Ever OK?" My Optum Health.http://www.myoptumhealth.com/portal/Information/item/Your+Teen's+Privacy:+Is+it+OK+to+Snoop+?archiveChannel=Home%2FArticle&clicked=true

Kerpelman, Jennifer and Phillip Thorsen. "Principles of Parenting, Communicating With Your Teen: Trust." Alabama Cooperative Extension System, Alabama A&M and Auburn Universities. July 2005 (Feb 2, 2010).http://www.aces.edu/pubs/docs/H/HE-0785/

Kodu. "Kodu Game Lab." (Feb 1, 2010)http://fuse.microsoft.com/kodu/

Lancaster General. "Nutrition for Your Preteen: Ages 9 through 12 Years." (Feb. 1, 2010)http://www.lancastergeneral.org/AssetMgmt/getDocument.aspx?assetid=2861

Mayo Clinic. "Fitness For Kids: Getting Your Children Off the Couch." Jan. 24, 2009 (Jan. 31, 2010)http://mayoclinic.com/health/fitness/FL00030

Mayo Clinic. "Menstuation: Preparing Your Preteen For Her Period." Aug. 8, 2009. (Jan. 31, 2010)http://www.mayoclinic.com/health/menstruation/FL00040

McDevitt, Teresa and Jeanne Ormrod. "Child Development and Education." Pearson Press. 2007.

National Child Care Information Center. "Children Home Alone and Babysitter Age Guidelines." (Feb 2, 2010)http://nccic.org/poptopics/homealone.html

Palo Alto Medical Foundation. "Parenting a Preteen." (Feb. 1, 2010)http://www.pamf.org/preteen/parents/parenting.html

Peters, Ruth. "Worried About Your Kids? It's Okay to Snoop." MSNBC. Feb. 24, 2006 (Feb. 2, 2010)http://today.msnbc.msn.com/id/11497351/ns/today-parenting_and_family/

Safe Kids USA. "Protecting Your Kids When They're Home Alone." (Feb. 2, 2010)http://www.usa.safekids.org

United States Department of Agriculture. "My Pyramid" (Feb. 1, 2010)http://www.mypyramid.gov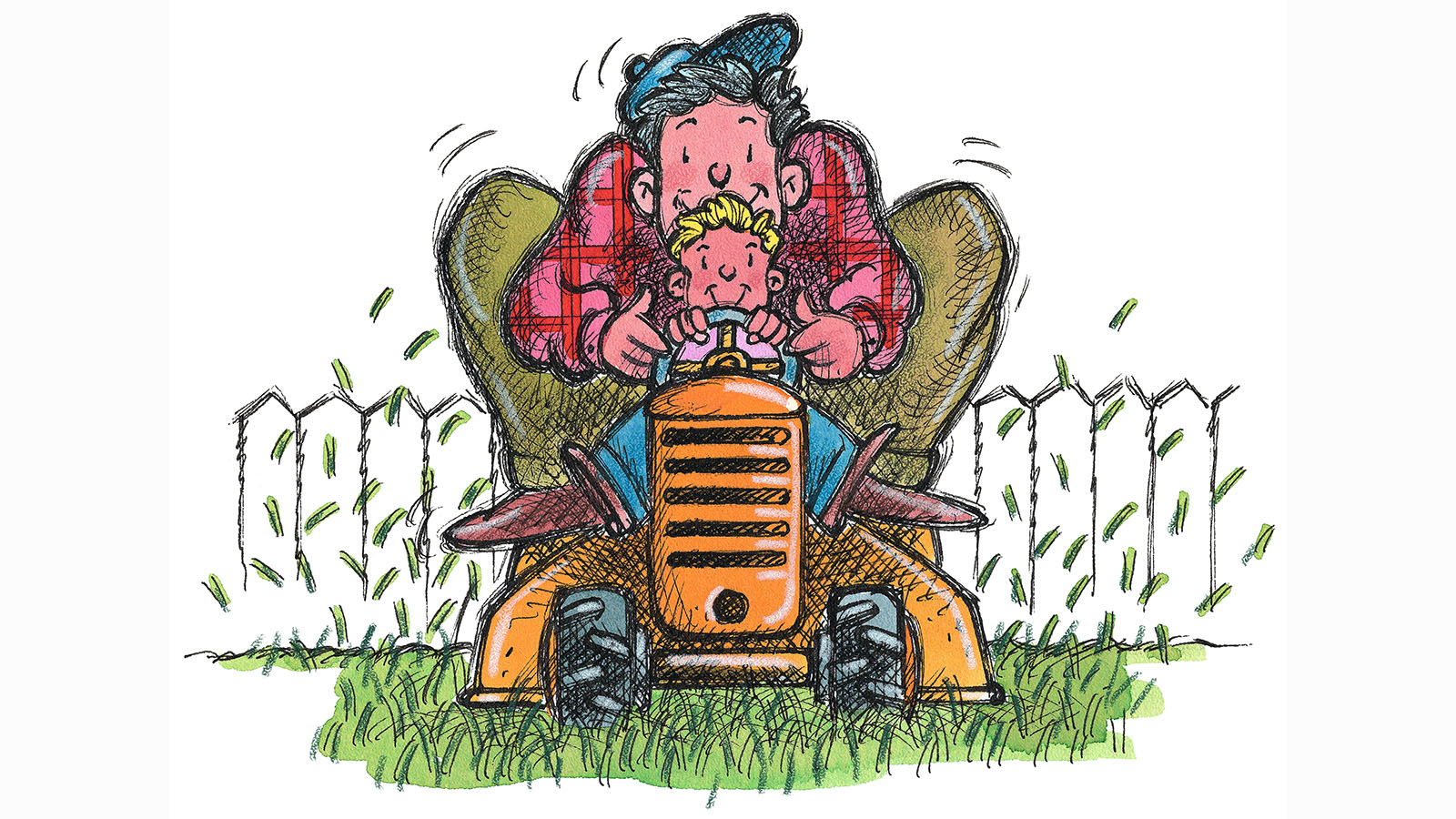 Up Next
Lawnmowers parents mow down obstacles and hardships before their children can face them. HowStuffWorks talks to experts about the style of parenting.
---