Tantrums are a fact of parenting life. There's no way to completely avoid them. The best you can do is react thoughtfully and then, when the screaming stops, let it go.
Take a deep breath, dry the tears, hug it out, maybe indulge in a little "what have we learned," and get back to your vacation. Holding a grudge is pointless in almost all cases, and especially so when a toddler's involved and you've got your precious vacation time to think about.
Not all tantrum fixes work for all toddlers, so mix, match and alter to fit your family. Chances are you'll find at least a few of these methods succeed with your particular otherwise-delightful child, and every vacation (or every day of every vacation) is a new chance to test one out.
Related Articles
More Great Links
Sources
Bergren, Lisa T. "Temper Tantrums on a Plane. The World is Calling. May 31, 2010.http://theworldiscalling.com/2010/03/temper-tantrums-on-the-plane/

Coffey, Laura T. "Screams on a plane: How to quell tantrums." MSNBC. Oct. 22, 2009.http://today.msnbc.msn.com/id/33079922/ns/today-parenting_and_family/

Dreisbach, Shaun. "10 Ways to Tame Your Kids' Tantrums. Parents.http://www.parents.com/toddlers-preschoolers/discipline/tantrum/tame-your-kids-tantrums/

Pantley, Elizabeth. "Tantrums, Fussing and Whining." Parenting.http://family.go.com/parenting/article-sk-196452-tantrums--fussing-and-whining-t/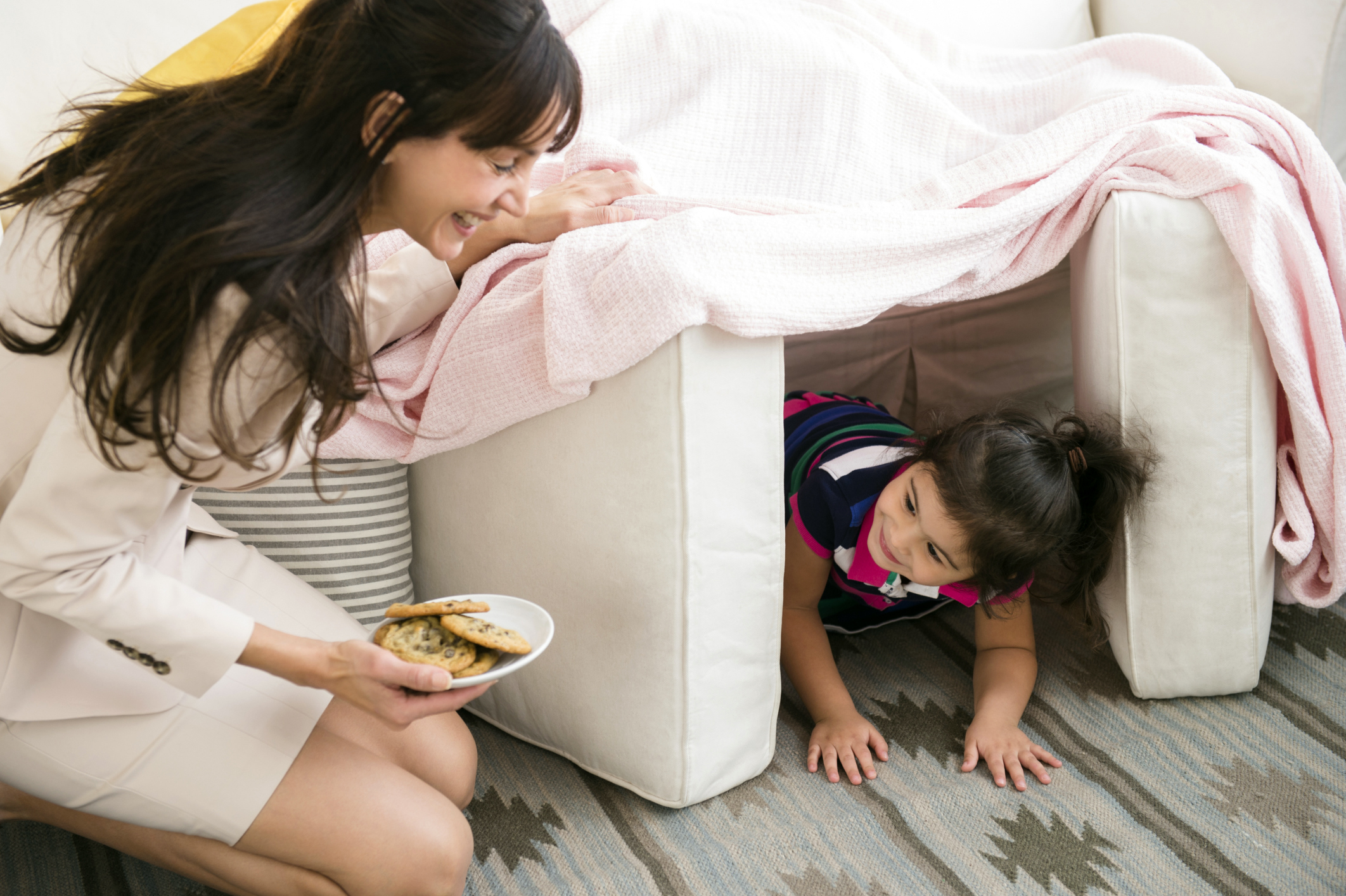 Up Next
Forts are fun for kids and adults. See 10 forts to build with kids to create the ultimate play experience.
---