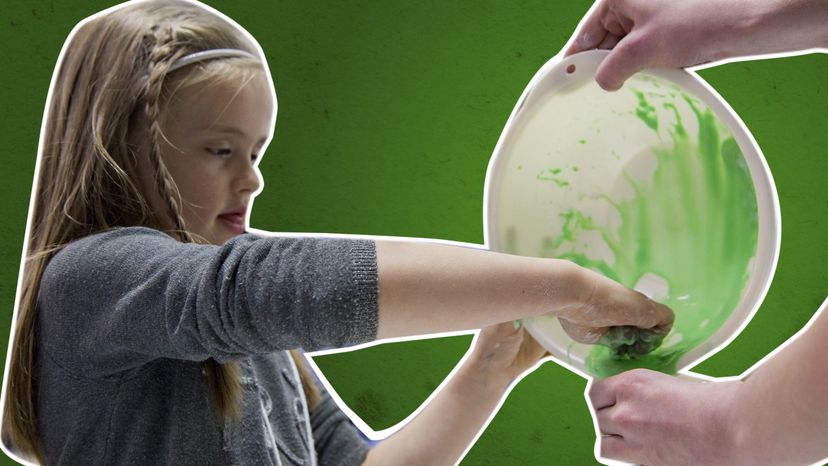 Homemade slime is a super-fun and educational activity for when the kiddos are bored at home, but there's another substance that'll likely blow their minds even more — oobleck. What makes the concoction so interesting is that it quickly changes from liquid to solid and back again with only a little manipulation from the user. This phenomenon occurs because oobleck is what's known as a non-Newtonian liquid.
Named for the scientist who first described them, Sir Isaac Newton, Newtonian liquids always maintain the same level of thickness and stickiness (also known as viscosity) no matter how much pressure is applied, provided the temperature remains constant. Examples of Newtonian liquids include water, gasoline and alcohol.
Non-Newtonian liquids, however, don't abide by those same rules. When pressure is applied to a non-Newtonian fluid in its liquid state, the viscosity changes, but for this alteration to maintain the pressure has to continue. This is why oobleck can turn from a soupy mixture one second into a solid once it's squeezed and manipulated, and then go back to liquid practically instantly once the pressure is off.
These scientific principles are both important to grasp and fun to see in action. Take a shot at the following recipe, adapted from one published by the world-class research facility Jefferson Lab.