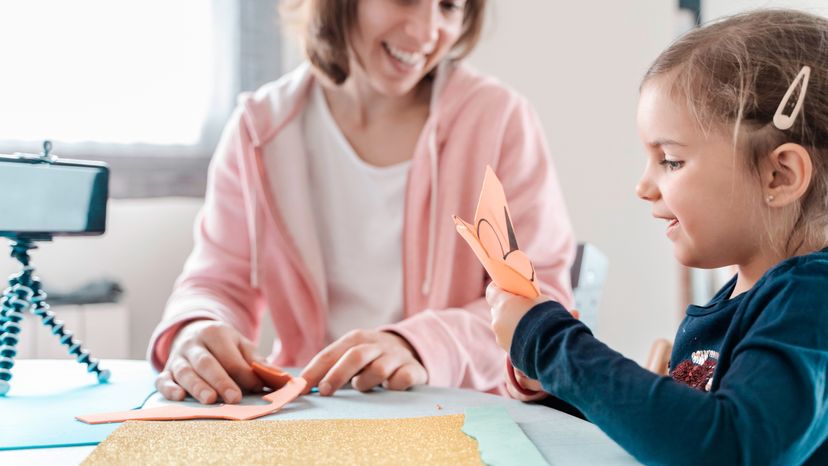 Paper mobiles for kids are easy and inexpensive paper crafts that are fun for the whole family. Kids and adults alike can make these simple paper masterpieces, then decorate their homes with their work!
The possibilities of paper mobiles are as extensive as the imagination. Use these step-by-step instructions to create many paper mobiles, but feel free to embellish these designs with some personalized creative flair. Learn how to make paper mobiles with the craft instructions on the following pages:
Use simple items from the refrigerator to make bedazzling paper mobiles.
This spinning paper mobile is mystifying to watch.
Venture to another world with this stellar example of a paper mobile.
Way-Cool Whirligig Paper Mobile
This whirly paper mobile makes lots of twists and turns.
Add a little color variety to a paper mobile with this vivid streamer.
Learn how to make an old egg carton into a glittering wind chime in the next section.
For more fun activities and paper crafts, check out: