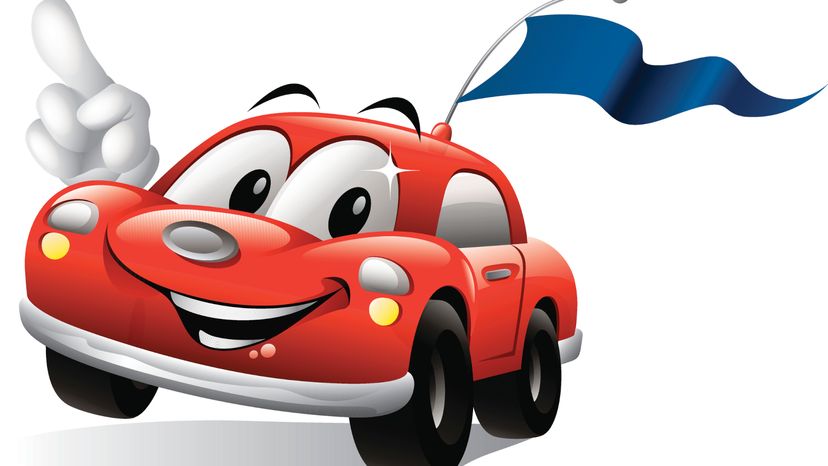 "Cars" is the seventh computer-animated film from Pixar Animation Studio's creative team in Northern California and the fourth from two-time Academy Award-winning director John Lasseter ("Toy Story," "Toy Story 2," and "A Bug's Life"). It's a movie that takes audiences into a fantasy world inhabited only by cars.
In this article, we'll cover every aspect of the 2006 movie, from summaries of all the characters to detailed information on many of the most popular scenes. We'll start on this page with some important background information.
The film's story centers on a hotshot rookie race car who, with an amusing, multi-ethnic cast of "car-acters," embarks on the ride of his life. "Cars" blends comedy, action, heartfelt drama, a driving music score, and unique CGI animation techniques. Taking the wheel as the protagonist is Lightning McQueen (voiced by Owen Wilson), a race car driven to succeed. Along the way he discovers that life is about the journey, not the finish line, when he finds himself unexpectedly detoured in the sleepy Route 66 town of Radiator Springs. New friends Doc Hudson (a 1951 Hudson Hornet with a mysterious past, voiced by Paul Newman), Sally Carrera (a snazzy 2002 Porsche, voiced by Bonnie Hunt), and Mater (a rusty but trusty tow truck, voiced by Larry the Cable Guy) help McQueen realize that there are more important things than trophies, fame, and corporate sponsorship.
The Success
Produced by Pixar Animation Studios and distributed by Walt Disney Pictures, "Cars" roared into theaters on June 9, 2006 (after a May 26 world premiere at Lowe's Motor Speedway in Concord, North Carolina) and quickly lapped the competition to become the top film for 13 days. In its first five months, worldwide box office receipts for "Cars" totaled more than $456 million.
The movie yielded a list of tie-in and licensed products, including the "Cars Original Motion Picture Soundtrack" from Walt Disney Records, featuring original music performed by superstars Sheryl Crow, James Taylor, and Brad Paisley; new recordings of road classics by multi-platinum artists Rascal Flatts and John Mayer; and contributions from Academy Award- and Grammy-winning composer Randy Newman.
The Creators
The driving force behind "Cars" is animation king John Lasseter, chief creative officer at Pixar Animation Studios and Walt Disney Feature Animation and the principal creative advisor for Walt Disney Imagineering. For this movie, Lasseter returned to directing for the first time since "Toy Story 2." This latest film tapped into Lasseter's personal love of cars and racing, as well as a variety of issues that were near and dear to him.
"Cars" was co-directed by the late Joe Ranft, who also served as story supervisor for the film and voiced several incidental characters. One of the most gifted and respected story artists in modern animation, he had collaborated with Lasseter on all three of his previous directing efforts and had been a key creative force at Pixar for more than a decade. Ranft passed away in a car accident in August 2005, so the film "Cars" was dedicated to him as a fitting tribute.
Serving as the film's producer was Darla K. Anderson, a Pixar veteran whose previous producing credits include "A Bug's Life" and "Monsters, Inc." The film's associate producer was Tom Porter, a technical pioneer in the world of computer animation who has been part of the Pixar inner circle since the studio's start. Lasseter, Ranft, and Jorgen Klubien conceived the original story.
In the next section, we'll show you how "Cars" was conceived.