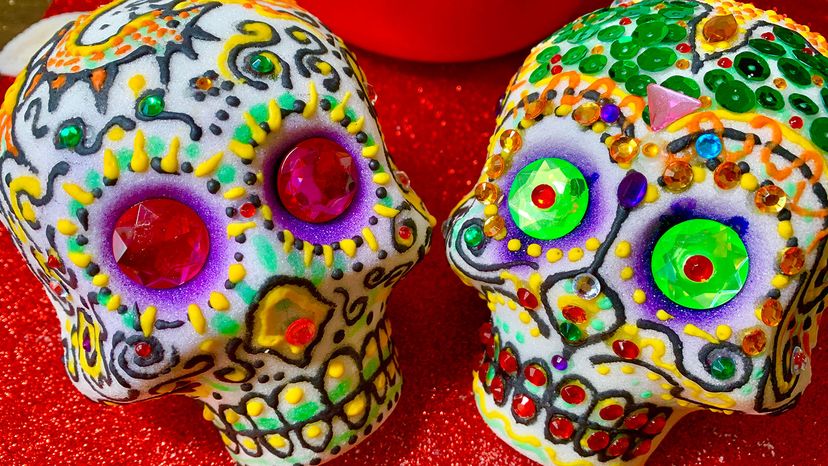 If you're looking to step up the authenticity of your Día de Los Muertos, or "Day of the Dead" celebration this year, try your hand at the art of making sugar skulls, also known as calaveras de azúcar. Don't start licking your chops just yet, though. Although these beautifully decorated creations are typically made of sugar, they're not for eating. Instead, they are made to adorn altars erected to honor departed loved ones for the occasion.
"The sugar skull is both an expression of artistic beauty and a deeply religious symbol," says Diego Marcial Rios, a California-based artist and sugar skull expert, who frequently lectures on the topic, and also teaches workshops on how to make sugar skulls.
Long celebrated in Mexico, the Day of the Dead has been increasing in popularity the U.S. in the last few years. Some attribute this partly to the success of the 2017 Disney film "Coco," which featured the holiday. "Sugar skulls are more popular in 2019 than in any other time," Rios says, noting that the techniques for making them are still relatively unknown in the U.S.
The Day of the Dead holiday, which begins Nov. 1 and continues through Nov. 2, is a time to remember loved ones who have died by decorating altars (called ofrendas) with their pictures, favorite foods and drinks, as well as with marigolds and elaborately decorated calaveras. The offerings are believed to encourage visits from the departed, which bring good luck to the living. On Nov. 2, families visit cemeteries to spend time cleaning and decorating their loved ones' graves, using items from the ofrendas.
"The origin of the sugar skulls can be attributed to Italian monks of the 1500s who entered the Mexico region in an attempt to convert native Americans (Aztecs) to Roman Catholic practices," Rios explains. "These old monks brought and taught the native populations how to create ornaments and figures using melted sugar like the practice that had existed in rural areas of Italy in earlier times."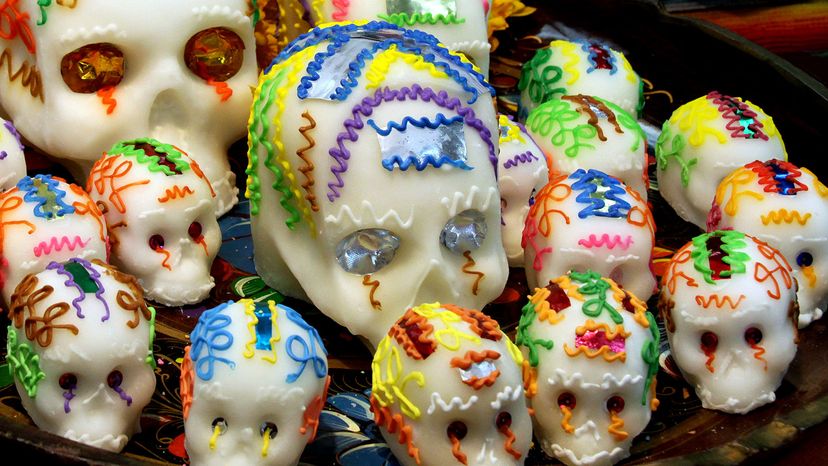 The Aztecs then employed those techniques to create art to reflect their own culture. "The Native Americans traditionally had used the human skull icon as a symbol of power and rebirth," he says. "Centuries passed and the Mexican people continued the practice."
Rios provided HowStuffWorks with a common formula for a DIY sugar skull. Don't be too hard on yourself if the first batch is less than stellar, as Rios explains that the process can be very tricky, even difficult at times.