Let's be realistic: Most wedding dresses aren't made with plus-size girls in mind. Sure, there are a lot more options than there used to be, but the cut, length and embellishments of most modern gowns are designed for slimmer figures. Just because society is stuck on small doesn't mean plus-size brides should have to settle for whatever fits.
Any bride, regardless of size, can find her ideal dress -- she just has to know what to look for. To help you find the perfect plus-size gown, we'll explain how straps and sleeves can be used to gain a slimmer silhouette and why wearing a full-skirted dress may give your body a perfect shape.
Keep reading to learn which materials can be used to help any plus-size bride enhance her figure.
5
Choose the Right Materials
If you're a plus-size bride, it's important to choose a material that flatters your body. Fabrics that are easily ruched (ribbed, creased, folded, pleated or laced) such as silk dupioni, satin and taffeta, look great on fuller frames because they conceal imperfections and disguise heavier areas. Stay away from beaded materials and appliquéd details as they'll most likely end up enhancing those spots you'd prefer eyes to avoid.
You've got curves, so use them! Many plus-size women choose dresses with V-neck or sweetheart necklines that cover the décolleté but still call attention to their figures. Don't be afraid to show off a little bit more if you're comfortable doing so, but beware of plunging necklines, as they have a tendency to make you appear top-heavy and rounded.
Strapless gowns may be in vogue, but most plus-size brides should beware this style, which tends to accentuate and widen shoulders and arms. Luckily, most bridal shops can add sleeves or straps to any dress, so you're not stuck with what's available on the showroom floor.
When selecting sleeves or straps, make sure the material doesn't squeeze or bind your arms, shoulder or back. Avoid sleeves that start puffy and end smooth or fitted, as they have tendency to make arms look bigger. Instead, choose short capped or lacy sleeves, or a light, long-sleeved jacket that can be worn over the dress. If you're getting married in the fall or winter months, you can opt for a classic bell-sleeved wedding dress.
Perhaps the most important aspect of any plus-size bride's dress is the skirt. Choose a gown with a full-skirt or an A-line skirt with an empire or a dropped-waist seam that will elongate your midriff and flow away from your hips. This will give your body a curvy, smooth shape that all your female guests will envy.
This is your wedding, your dress and, regardless of your size, you should never have to settle. Salesclerks may try to convince you to select a gown that's less than flattering because it fits and they have it in stock, but you should hold out until you find something you really want.
Take a few friends with you to get some honest feedback and opinions, and don't be afraid to call ahead and ask what sizes are carried in a store before you make the trek over there. Numerous bridal shops are looking for your business, so don't give up until you find that perfect dress!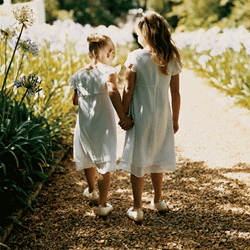 Up Next
Summer wedding trends for modern brides include colors, nature and more! Find out 10 summer wedding trends for modern brides.
---
Related Articles
Sources
Bashor, Kim. "How to Find a Plus-size Wedding Dress." Amy Kuschel.com. May 21, 2009. (Sept. 5, 2010).http://www.amykuschel.com/story/how-find-a-plus-size-wedding-dress

Fenoli, Randy. "Tips and Ideas for Plus Size Brides." Kleinfeld Bridal. March 20, 2009. (Sept. 5, 2010).http://www.kleinfeldbridal.com/blog.cfm?postid=1005&posttitle=Tips-and-Ideas-for-Plus-Size-Brides

Pollick, Amy. "Wedding Dress Shopping Tips for Plus Size Women." Happy Living. 2009. (Sept. 5, 2010).http://www.happynews.com/living/clothing/wedding-dress-shopping.htm

Sutton, Emily, part owner of Mia Bridal Couture. "Bridal Attire Shopping for the Plus-size Woman." YouTube. (Sept. 5, 2010).http://www.youtube.com/watch?v=MQeZRdi8na8&feature=player_embedded