Hot off the runway, these wedding gown trends will add drama, romance and a touch of the unexpected to your wedding day. From dynamic black accents (a holdover from last year) to beguiling overlays that will add volume and a fairytale touch to your gown, these 10 trends offer updated selections that will transform your silhouette, showcase your best assets and conceal your -- well, you know.
10
Mermaid or Trumpet Silhouettes
A throwback to the 1930s, this gown style accentuates a woman's curves, hugging her upper body and flaring at the knee. Reinterpreted by designers like Oscar de la Renta, Carolina Herrera and Vera Wang, the mermaid's tail design has been updated this season with lots of dimensional detailing using silk organza, tulle and lace, as well as flower motifs, crystal beading, and even flared waistline ruffles to create balance and some flirty interest.
Tulle or lace overlays on sheath or A-line dresses add interest while still displaying a diaphanous silhouette. They're just one example of how dimensionality has become a big wedding dress trend. We're seeing lots of sculptured accents using ruffles, fabric flowers and even feathers. Accessories are contributing to the layered look, too, with drop veils, eye-catching belts and elbow-length gloves.
8
The Simple, Sophisticated Sheath
On the other end of the spectrum is the elegant but simple sheath. Form-fitting and understated, this gown style will make you glad you spent all that time at the gym. This year it's often paired with a strapless bodice and may be reimagined with a layer or two of tulle that still lets the bride's silhouette show through a gauzy cloud.
Traditionally, sheath styling can make a shorter bride look taller.
Be forewarned, if this type of gown is made from very thin fabric and without a substantial interlining, it can crush easily.
Capped sleeves look chic and sophisticated on the right dress, and this year they're set off with dimensional accents on sheaths and plenty of fabulous lace. It takes a slender frame to wear this abbreviated sleeve style successfully. If you don't think capped sleeves are for you, don't despair. Every sleeve length is represented by major designers this year, so you're bound to find something flattering.
The drop-waist design craze of recent years is waning in favor of gowns that glory in a sculpted look that hugs your curves. If you like the fairytale Grace Kelly wedding gown crafted by Helen Rose in 1956, then a fitted waist is for you. You don't have to stick with the bell-shaped skirt, though. As we've already mentioned, dimensional details are big this season in fabric flowers and swirls. You can also go with a gown that showcases creative and sometimes asymmetrical draping in the skirt.
If white isn't your color, you've picked a perfect time to look for a wedding dress. From Vera Wang's dove-gray creations to equally dramatic options in nude, mauve and a passel of pastels, color is a romantic option you should consider seriously. With so much layering and sculpting going on in tulles and other fabrics, the shading options when using color for your gown are almost endless and always eye-catching.
Continuing a 2010 trend, adding some basic black to your wedding ensemble could provide the touch of drama you're looking for. From theatrical all-black gowns like Oscar de la Renta's entry, featuring lots of ebony tulle with white butterfly accents and an elegant black drop veil that would be perfect for a candlelight ceremony, to classic white gowns with black belts, gloves, sleeves, boleros, beading or ribbons, a little or a lot of black is still a stylish choice.
Nothing shows off toned arms, straight shoulders and good posture better than a strapless gown. Last season's asymmetrical one shoulder gowns are still appearing on designer runways, usually sporting big dimensional accents, but strapless gowns are definitely gaining in popularity. You don't have to be well-endowed to wear one either. If you want to accentuate the curves you don't have, a fan shaped, strapless bodice will give you a fashion-forward, feminine silhouette that buxom beauties just can't match.
Nature has never been so elegant. Flower, vine and leaf motifs have been creatively woven into veils, formed into sculpted trains and silk-screened onto form-fitting sheaths to make flowers and natural elements big design draws this year. Although dimensional fabric flowers are all the rage, lace -- featuring flowers -- is running a close second. Add some seed pearls or crystal accents for a romantic confection that's as at home in the garden as it is in your chosen venue.
Quick change artists from previous seasons know the convenience of having a reception dress on hand to make dancing and entertaining more comfortable and fun. The idea of a short, perky wedding dress may have grown from that. These feminine, frothy numbers are big on style but still boast maneuverability and -- usually -- convenience. You can find the latest trends, like loads of tulle, strapless bodices, fitted waists and black detailing in shorter, above-the-knee gowns, too.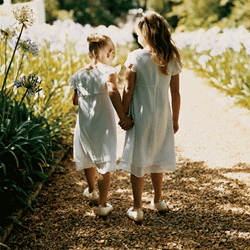 Up Next
Summer wedding trends for modern brides include colors, nature and more! Find out 10 summer wedding trends for modern brides.
---
Related Articles
Sources
A Dream Bit by Bit. "2011 Wedding Dresses Trends." 5/18/10. 8/9/10.http://www.delicateweddingdresses.com/post/2011-Wedding-Dresses-Trends.aspx

Clatworthy, Georgina. "Wedding Dress Trends - 2011 Wedding Dress Trends." 1 Wedding Source. 7/18/10. 8/9/10.http://www.1weddingsource.com/blog/wedding-dresses/wedding-dress-trends/

Delamore, Philip. "The Perfect Wedding Dress." Pavilion Books 2005

Feldman, Jenny. "I Do Or I Don't: Convertible Wedding Dresses." 4/13/10. 8/9/10.http://www.glamour.com/weddings/blogs/save-the-date/2010/04/i-do-or-i-dont-convertible-wed.html

Feldman, Jenny. "The Top Ten Wedding Dresses From Spring 2011 Bridal Week." 4/19/10. 8/9/10.http://www.glamour.com/weddings/blogs/save-the-date/2010/04/the-top-ten-wedding-dresses-fr.html

Mora. Bridget. "Spring 2011 Wedding Gown Preview - Vera Wang." My Weddings. 6/9/10. 8/9/10.http://www.aloloum.com/blog/2010/06/09/spring-2011-wedding-gown-preview/

Mora. Bridget. "Spring 2011 Wedding Gown Preview." My Weddings. 6/9/10. 8/9/10.http://www.aloloum.com/blog/2010/06/09/spring-2011-wedding-gown-preview/

Mospens, Michelle. "Wedding Color Trends - Part 1." 1/27/10. 8/9/10.http://www.mypersonalartist.com/blog/2010/01/27/2011-weddingcolor-trends-part-one/

Mospens, Michelle. "Wedding Color Trends - Part 2." 6/7/10. 8/9/10.http://www.mypersonalartist.com/blog/2010/06/07/2011-wedding-color-trends-part-two/2011

Petrou, Andrea. "Gallery: Wedding dress trends SS2011." Bridal Wave. 6/1/10. 8/9/10.http://www.bridalwave.tv/2010/06/gallery_wedding_7.html

PR Log. "Lace Wedding Dresses of 2011." 7/28/10. 8/9/10.http://www.prlog.org/10823379-lace-wedding-dresses-of-2011.html

Raines, Kimberly. "Vera Wang Spring 2011 Wedding Dresses: An Exclusive Sneak Peek." Examiner National. 4/20/10. 8/9/10.http://www.examiner.com/x-9258-Boston-Bridal-Fashion-Examiner~y2010m4d20-Vera-Wang-Spring-2011-wedding-dresses-an-exclusive-sneak-peek

Twin City Bridal Association. "2011 Wedding Gown Trends (Part 1)." 7/29/10. 8/9/10.http://twincitybridalassociation.wordpress.com/2010/07/29/2011-wedding-gown-trends-part-1-spotlight-on-the-wedding-shoppe/

Wedding Bells. "2011 Wedding Dress Trend Tulle Overlays." 5/3/10. 8/9/10.http://weddingbellsblog.com/designers-couturier/2011-wedding-dress-trend-tulle-overlays/

Wedding Bells. "Douglas Hannant Spring 2011 Bridal Collection." 6/14/10. 8/9/10.http://weddingbellsblog.com/bridal-gowns/spring-2011s-short-wedding-dresses/

Wedding Bells. "Oscar de la Renta Spring 2011 Bridal Collection." 5/4/10. 8/9/10.http://weddingbellsblog.com/bridal-gowns/oscar-de-la-renta-spring-2011-bridal-collection/

Wedding Bells. "Spring 2011's Short Wedding Dresses." 5/28/10. 8/9/10.http://weddingbellsblog.com/bridal-gowns/douglas-hannant-spring-2011-bridal-collection/

Wedding Bells. "Vera Wang Spring 2011 Bridal Collection." 5/4/10. 8/9/10.http://weddingbellsblog.com/bridal-gowns/vera-wang-spring-2011-bridal-collection/

Womens Wedding Dresses. "Popular 2011 Wedding Dresses Trends." 5/17/10. 8/9/10.http://www.womensweddingdresses.com/popular-2011-wedding-dresses-trends.html