Finding the perfect wedding dress to say "yes" to can be an overwhelming task for any bride. And we imagine it must be every bit as daunting for A-list celebrities, who have the pressure of wowing not only their wedding guests, but also an entire world of fashion critics, both amateur and professional.
We've seen plenty of best-celebrity-wedding-dress lists that glorify picture-perfect brides and even more worst-celebrity-wedding-gown lists that remind us (to our never-ending delight) that all the money in the world cannot buy good taste. But whether they are fashion dos or you-couldn't-pay-me-to-leave-the-house-in-that don'ts, many of the dresses that show up on these lists just look downright uncomfortable. So what are some of the itchiest, heaviest, most ill-fitting or otherwise distressing choices that celebrity brides have made in the name of nuptial fashion? Read on for our list of the 10 most uncomfortable celebrity wedding dresses.
Christina Hendricks looked as gorgeous as ever for her October 2009 wedding to actor Geoffrey Arend. She wore a beautiful strapless Carolina Herrera wedding gown that showed off her famous curves to perfection, but the back of the gown leaves us with a few questions. First, how did she sit? And more importantly, isn't it one of the perks of being the bride that you don't have to wear all those big, brides-maidy butt bows? Christina told InStyle Weddings magazine that the dress was a case of love at first sight, so maybe staying on her feet for just one special day was an easy sacrifice to make.
Nicole Richie wore not one but three (yes three!) Marchesa wedding gowns for her December 2010 wedding to Joel Madden. While she generally earned raves from fashion critics, at least two of the dresses featured fitted bodices with high lacy collars and long lace sleeves. They make us kind of itchy just thinking about them. In addition to all of that lace, one of the dresses featured an impressively poufy ball-gown skirt reportedly made from more than 100 yards (that's the length of a football field, people) of hand-draped silk organza and tulle.
Christina Aguilera wore a Christian Lacroix gown for her November 2005 wedding to music industry executive Jordan Bratman. People magazine reported that Christina selected the dress during Paris fashion week in July 2005, and it was popular with critics and fans, winning In Touch Magazine's "Most Glamorous Wedding Gown" poll in 2008.
The flamenco-styled dress was tight through the bodice and even more fitted down through the legs and ankles, with yards of ruffled tulle for a train, leaving us to wonder just how she was able to walk, let alone pull off any of her signature dance moves. Perhaps this explains why she needed two more dresses to get through the reception.
It looks like a costume for some sort of bizarre opera production (or maybe that scene in the "Wizard of Oz" where the munchkins scamper out from behind Glinda the Good Witch), but no, it's really the gown that Celine Dion wore for her 1994 wedding to her manager, Rene Angelil. Her conehead-inspired, 7-pound tiara was made from 2,000 glittering Swarovski crystals and had to be sewn into her hair, possibly to prevent her from following her natural impulse to rip it off her head as fast as humanly possible. The gown itself reportedly took 1,000 hours to complete and featured a 20-foot train.
Jada Pinkett Smith was in the early months of pregnancy when she married Will Smith on New Year's Eve 1997 (their son Jaden was born in July 1998). So we can understand her choice to go with a dress that covered her up a little. But did it have to cover her up so much? The long-sleeved, high-necked, form-fitting Badgley Mischka gown was very modest, but it also looked very restricting, and the silk velvet fabric sounds uncomfortably heavy, even for a mid-winter wedding date. Then again, maybe we're just whiners. Jada's beautiful smile shines through in every wedding photo, and this super couple is one of the longest lasting in Hollywood, so clearly something here is a good fit.
To be fair, the strapless silk Monique Lhuillier gown Britney wore to exchange vows with Kevin Federline in September 2004 was simple and elegant -- we might even call it demure. But why, oh why, didn't she just keep it on for the reception? For that, Brit wore another Monique Lhuillier creation, but this one was a body-hugging, lace micro-mini dress. Actually, nano-mini might be a better description. While the too-tight-to-breathe fit of the bodice and the too-short-to-sit length can't possibly have been comfortable to wear, the dress is even more uncomfortable to look at, especially when we're treated to images of K-Fed removing Britney's garter with his teeth. At least the garter was easy to get to, since it's a good 6 inches below the hemline.
Renee Zellweger wore a strapless, bamboo twill gown by Carolina Herrera when she married Kenny Chesney in May 2005. The dress looks simple and elegant, and we're sure the fabric was every bit as eco-friendly as it sounds, but it's just too tight, even on Renee's svelte figure. We'll cut the designer a little bit of slack on this one: While the dress was created especially for Zellweger, the wedding plans were kept so top secret that Herrera reportedly didn't know it was for the actress's wedding. And the bride has a legit excuse, too. With the ceremony taking place just four months after Chesney and Zellweger met, there wasn't much time for a fitting.
3
Sarah Jessica Parker as Carrie Bradshaw
The wedding may have been fictional, but demand for this Vivienne Westwood dress soared after the release of the "Sex and the City" movie in 2008. Please help us understand why.
Fashion devotees paid $15,000 (giant blue feather hairpiece not included) for the privilege of looking like Carrie Bradshaw on their wedding day, but with its yards and yards of fabric around the legs, we're guessing this dress had to weigh more than Sarah Jessica Parker. Luxury retailer Net-a-Porter, which sold a knee-length version of the dress for the bargain price of $9,875, describes it as very fitted, with a built-in corset and peaked (we'd call it pointy) sweetheart neckline.
Stacy Ferguson, better known simply as "Fergie" (who knew she had a first name?), definitely made a fashion statement in the Dolce & Gabbana dress she wore for her wedding to Josh Duhamel in January 2009. What's not entirely clear is how she made her way down the aisle. The fitted, ruched and corseted mermaid-style gown was stunning, but it just barely left room for her legs, and the 40-foot train didn't leave much room for missteps on the way to the altar. Fortunately, Fergie planned ahead, changing into a shorter, flowier and more forgiving number for part of the reception.
Note to would-be brides: Just because you can afford to buy all the fabric in the world doesn't mean you should. If only someone had thought to mention this to supermodel Melania Knauss-Trump before her January 2005 wedding to real estate mogul, onetime presidential candidate and bad hair poster child Donald Trump. The $100,000 Christian Dior gown, which Melania also modeled on the cover of Vogue, weighed 60 pounds and featured a 13-foot train and a 16-foot veil. While the 1,500 rhinestones and pearls (what, no diamonds?) hand-stitched to the dress surely contributed to the weight, the yards and yards of fabric in the elaborate skirt likely accounted for most of it.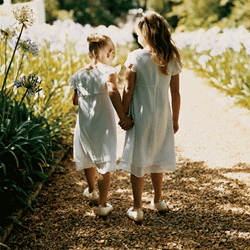 Up Next
Summer wedding trends for modern brides include colors, nature and more! Find out 10 summer wedding trends for modern brides.
---
Related Articles
Sources
Celebrity Bride Guide. "Fergie and Josh Duhamel Wedding." (June 10, 2011) http://www.celebritybrideguide.com/fergie-josh-duhamel-wedding/

Celebrity Bride Guide. "Kenny Chesney and Renee Zellweger Wedding Photos." (June 19, 2011) http://www.celebritybrideguide.com/kenny-chesney-and-renee-zellweger-wedding-photos/?pid=287

Celebrity Bride Guide. "Kevin Federline and Britney Spears Wedding." (June 10, 2011) http://www.celebritybrideguide.com/kevin-federline-britney-spears-wedding/

Celebrity Bride Guide. "Kevin Federline and Britney Spears Wedding Photos." (June 10, 2011) http://www.celebritybrideguide.com/kevin-federline-britney-spears-wedding-photos/

Celebrity Bride Guide. "Melania Knauss and Donald Trump Wedding." (June 20, 2011) http://www.celebritybrideguide.com/melania-knauss-donald-trump-wedding/

The Daily Caller. "Wacky, tacky, and weird: Celebrity wedding dresses." April 6, 2011. (June 10, 2011) http://dailycaller.com/2011/04/06/wacky-tacky-and-weird-celebrity-wedding-dresses-slideshow/celinedion/

InStyle Weddings. "Just Married! Christina Hendricks and Geoffrey Arend." (June 19, 2011) http://www.instyle.com/instyle/package/general/photos/0,,20352342_20355443_20762563,00.html

Just Jared. "Christina Hendricks Covers InStyle Weddings." Sept. 4, 2009. (June 19, 2011) http://justjared.buzznet.com/2009/09/04/christina-hendricks-instyle-weddings-cover/

Luxuo Luxury Blog. "Carrie Bradshaw's wedding dress by Vivienne Westwood sold out." April 1, 2009. (June 9, 2011) http://www.luxuo.com/fashion/carrie-bradshaw-wedding-dress-by-vivienne-westwood.html

Net-A-Porter. "Vivienne Westwood Gold Label Lily Wedding Gown." (June 19, 2011) http://www.net-a-porter.com/product/41379

People. "Christina Aguilera Marries." Nov. 21, 2005. (June 19, 2011) http://www.people.com/people/article/0,,1131176,00.html

People. "I Do! I Do!" Dec. 26, 2005. (June 20, 2011) http://www.people.com/people/archive/article/0,,20145174,00.html

People. "Nicole Richie's Magical Wedding Night." Dec. 15, 2010. (June 19, 2011) http://www.people.com/people/article/0,,20449619,00.html

Starpulse. "Christina Aguilera Lands Atop Wedding Gown List." May 26, 2008. (June 10, 2011) http://www.starpulse.com/news/index.php/2008/05/26/christina_aguilera_lands_atop_wedding_go

Style Frizz. "Carrie Bradshaw wedding dress by Vivienne Westwood sold out." April 2, 2009. (June 9, 2011) http://stylefrizz.com/200904/carrie-bradshaw-wedding-dress-by-vivienne-westwood-sold-out/

Tauber, Michelle. "Renee and Kenny's Island Wedding." People. May 23, 2005. (June 19, 2011) http://www.people.com/people/archive/article/0,,20147628,00.html

Tresmowski, Alex. "Mr. Smith Takes a Bride." People. Jan. 19, 1998. (June 19, 2011) http://www.people.com/people/archive/article/0,,20124266,00.html

Us Weekly. "Gorgeous Celeb Wedding Photos: Celine Dion and Rene Angelil." (June 19, 2011) http://www.usmagazine.com/stylebeauty/photos/see-stars-personal-wedding-pics-2009288/2686

Us Weekly. "Fergie and Josh's Wedding Album." (June 10, 2011) http://www.usmagazine.com/stylebeauty/photos/fergie-and-joshs-wedding-album-2009288/2705

Wedding Ideas. "Melanie Knauss' Dior Wedding Dress." (June 20, 2011) http://memorableweddingideas.com/archives/melania-knauss-dior-wedding-dress