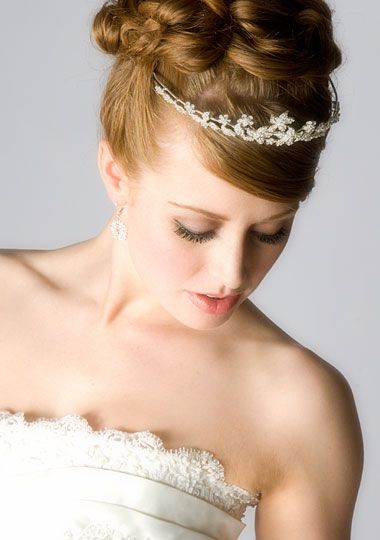 A tiara is the natural choice for princess brides, who will feel perfectly comfortable with a glittering crown of diamonds, crystals or rhinestones in their hair. Tiaras look especially lovely on brides with formal updos; loose hair is too informal for this royal look.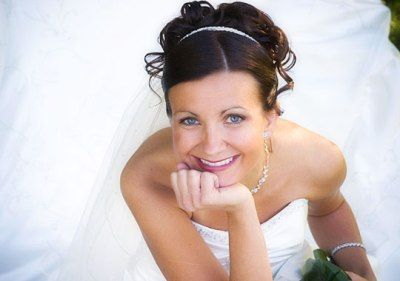 Headbands can be as formal as they are functional. For brides who normally sport chic bangs, a headband can sweep back hair from the face for an elegant bridal look. Trimmed with lace or satin and adorned with silk flowers or crystals, headbands will frame your face for a sweet, romantic look.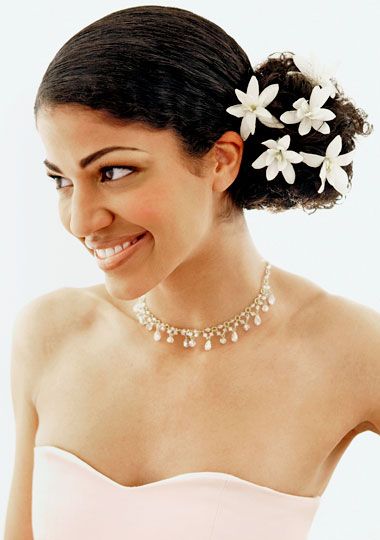 Flowers large and small bring a sense of romance or organic naturalness to loose or pinned-up hair. A large, fragrant bud worn for an outdoor spring or summer wedding is a classic look, as is an updo merrily punctuated with baby's breath or lily of the valley.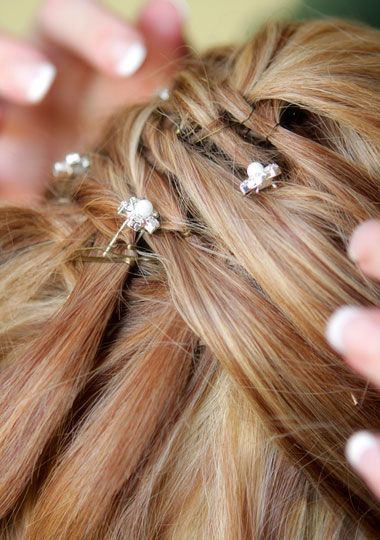 If a bride finds a large comb or barrette too cumbersome for her hairstyle, she can add a touch of whimsy and glitter with tiny hair picks. Grouped together over the ear on one side or scattered throughout the hair, she'll give the illusion of diamond dust in her hair!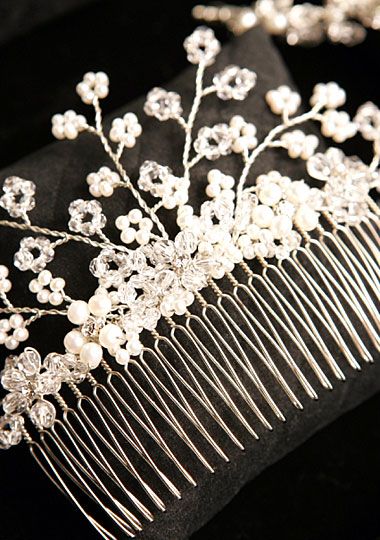 Brides with loose waves or curls can add some sparkle to their hairstyle with a comb. Ornamented with pearls, crystals or even beaded flowers, combs add interest to the hairstyle and pull hair back from the bride's lovely face.