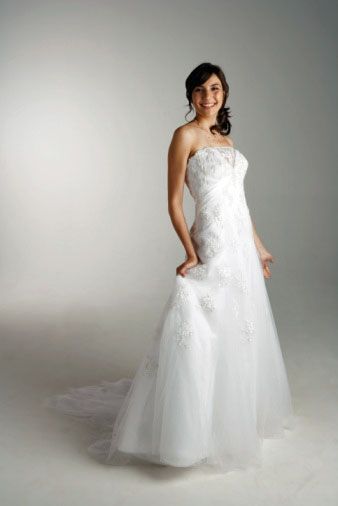 Brides, you'll be even more radiant in a vibrant reception setting that reflects your tastes, personality and interests. Think outside the reception hall; you never know what's available to rent until you ask! Here are 19 unforgettable venues.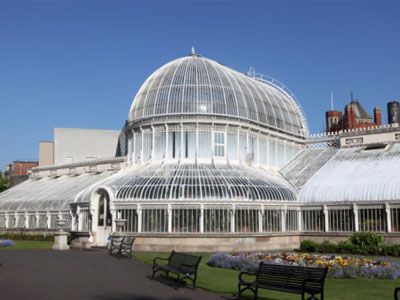 After a mid-day ceremony in a botanical garden, move indoors to an architecturally stunning greenhouse. This grand greenhouse is in Belfast, but your town probably has one that's just as elegant.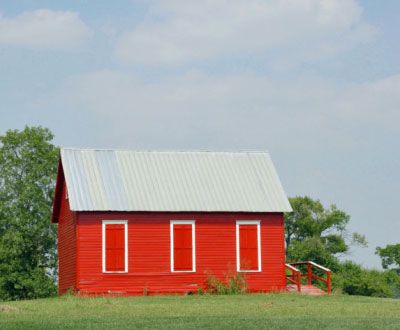 Sweethearts since your school days? There's nothing cuter than celebrating in an old-fashioned red schoolhouse! If there's a flagpole outside, you can even rig up a Maypole with ribbons in your wedding colors.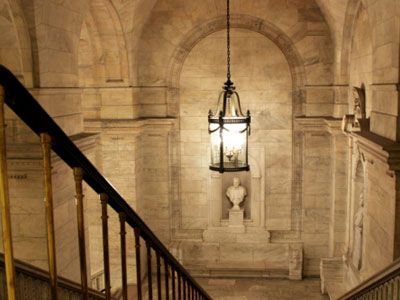 Readers will relish a reception in a library -- just be sure to rent the entire wing so you don't have to use your indoor voices. The New York City Public Library was good enough for Carrie Bradshaw; why not consider this venue for yourself?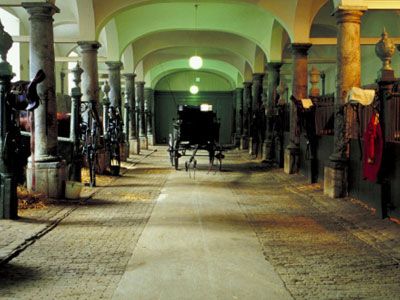 If you're the kind of bride who's trading jodhpurs for Judd Waddell, consider reining in your guests at the stables. Equestrians can entertain during cocktail hour, and we guarantee a good time (as long as your crowd can get over that earthy smell)!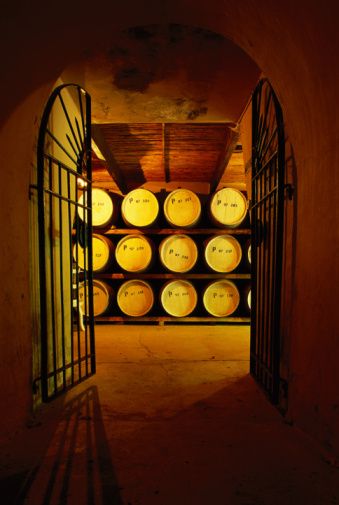 Cheers to love and a fine bottle of Cabernet Sauvignon! If you and your beloved are bona fide oenophiles, host your reception in a wine cellar. Your white wedding dress will contrast richly with the rich oak barrels, and the bar won't run dry.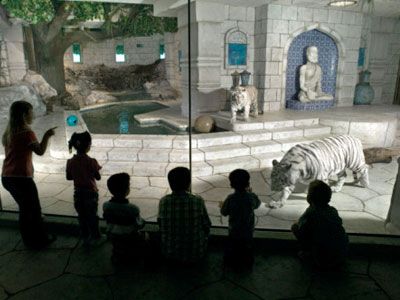 "Someone told me it's all happening at the zoo," Simon and Garfunkel sang in 1967. Obviously, they were talking about your wedding reception. Is there anything more exotic than mingling with a cocktail by the tiger exhibit?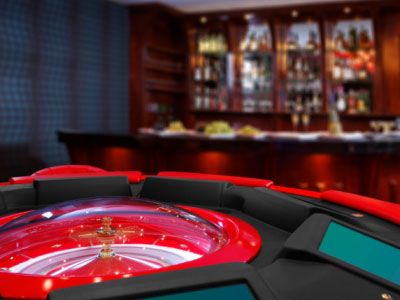 You got lucky when you found the groom. Now, share your luck at a casino wedding reception! Since you're the lady of the hour, a lot of people will be asking you to blow on their dice, so be prepared.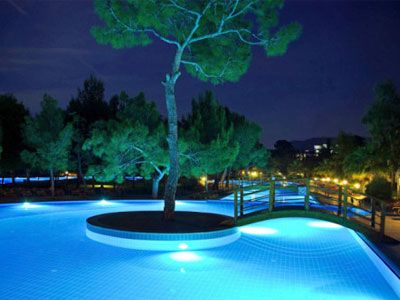 A balmy summer night under the stars is even cooler poolside. Float candles in the water for extra ambience, and if the party gets cranking as the clock keeps ticking, maybe you'll convince everyone to go for a midnight dip.
Ride the roller coaster of love at an amusement park reception! Instead of a traditional wedding party introduction, why not ride the carousel en masse to the tune of your favorite song? Since you're the bride, you get the first pick of horses, of course.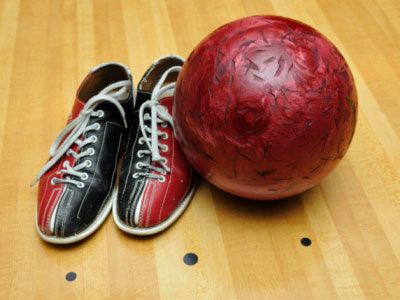 Bowl over your guests with a surprise reception at the local alley. Guys will love trading their toe-pinching dress shoes for bowling shoes, and guests can load up on beer and nachos. For a special touch, have a ball printed with your wedding date.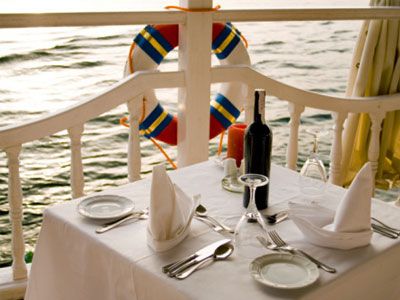 The tide is high, and the time is nigh for a romantic dinner cruise. Set sail on a river or lake for a candlelit meal and dancing. Bonus: When you take your guests out on the open water, you guarantee that no one leaves before the send-off!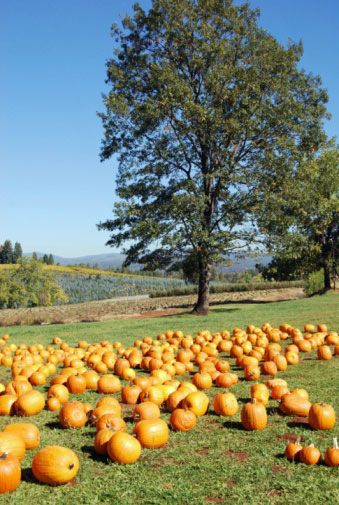 A pumpkin patch is a playful site for an autumn wedding. Serve all the seasonal specialties -- like spiced cider and pork loin with apple chutney -- and offer hay rides. For favors, let guests pick their favorite pumpkin to take home.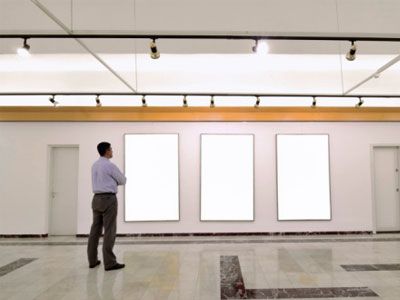 If you're looking for an urban, spare space, rent an art gallery for your reception. Guests will have plenty of room to mingle, and if yours is a culturally savvy crowd, secure a docent to give tours and talks of the on-display artist.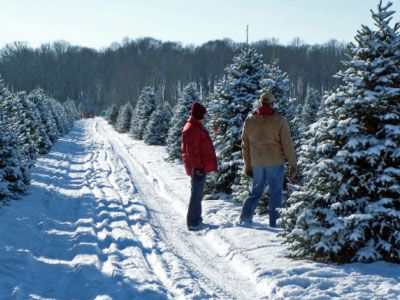 A winter wonderland wedding reception is magical at a Christmas tree farm! Offer indoor and outdoor spaces for guests to mingle, and build a bonfire to toast marshmallows and keep hands warm. Sleigh rides and caroling complete the party.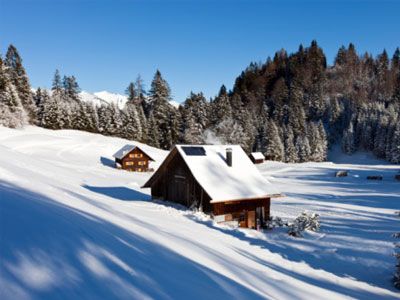 Celebrate on -- or near -- the slopes by hosting your reception at a ski lodge. Fend off cabin fever and keep things cozy by entertaining guests with hot, buttery drinks; a crackling fire and a smooth jazz trio. Attire? Snuggly sweaters and boots.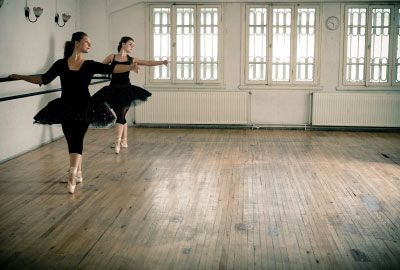 OK, hear us out on this one. A dance studio has an open floor plan, gorgeous hardwoods, floor-to-ceiling mirrors and great lighting -- perfect for a daytime or nighttime event. Make cocktail hour more memorable with a professional dance performance.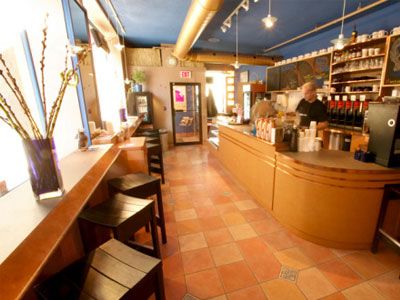 Boutique coffeehouses usually close up shop by early evening, so secure one for your late-night reception. The smell of beans in the air makes for an intimate and delicious atmosphere. Hire a barista to serve custom drinks with hearts drawn in the foam.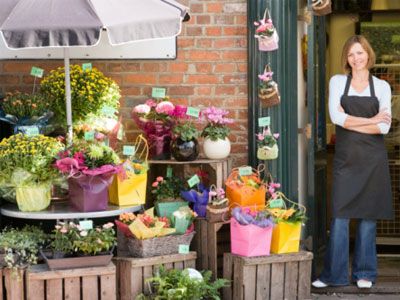 Skip the fancy arrangements and head straight for the flower shop! You can't beat the fragrance of a sweet boutique, which will keep guests cool after an outdoor spring or summer ceremony. Serve savory veggie tapas and limoncello garnished with lavender.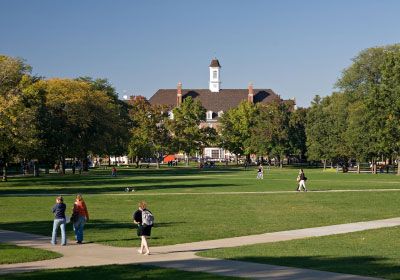 You met the groom in freshman English, so revisit your co-ed days with a reception on the campus quad. Talk about a student union!