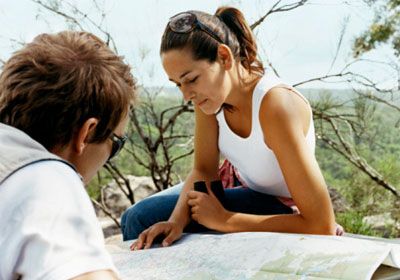 Digital Vision/Thinkstock
If you're considering a destination wedding, seek inspiration from a map of the United States. Whether you're into beaches, mountain ranges, quaint towns or natural wonders, you can plan a gorgeous getaway that doesn't require a passport!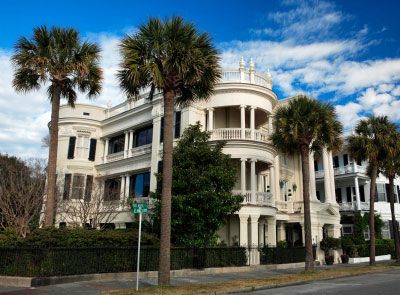 Charleston, S.C., is where you'll find Southern hospitality at its best -- along with a gorgeous historical cityscape and waterfront vistas. Choose Charleston for its vibrant arts scene, fine dining and close proximity to the beach.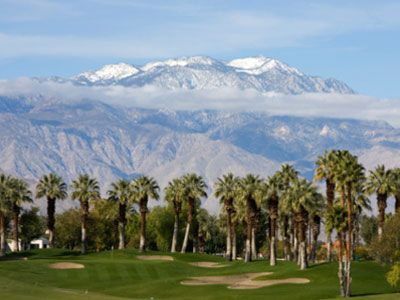 Exchange vows beneath the shade of palm trees in Palm Springs, Calif. This sunny city is located near the San Jacinto mountains, which means your guests can go hiking by day and enjoy California's best cuisine under the starry night sky.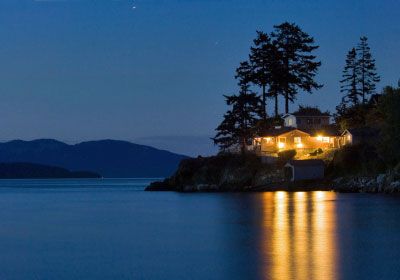 Crisp air, whale watching and the relaxed vibe of the Pacific Northwest beckon couples to the San Juan Islands in Washington. Host a ceremony on a private island, and then celebrate on a chartered boat as you watch the sunset.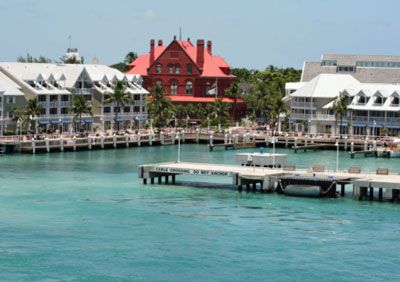 You'll find the key to wedded bliss in the Florida Keys! Pick Key West for white beaches, turquoise water, quaint architecture and a charged nightlife. Trust us -- your guests will love an excuse to head all the way south!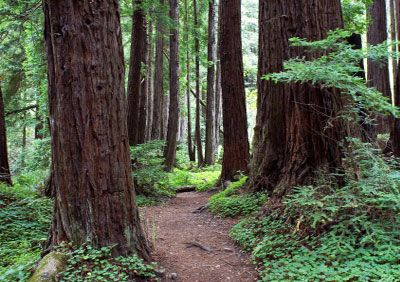 iStockphoto.com/Fotoamator
Vow a lifetime of loving devotion under trees that are hundreds and thousands of years old. The quiet, solemn beauty of the Redwood National Forest is the ideal setting for a ceremony. Move the after-party to nearby beaches.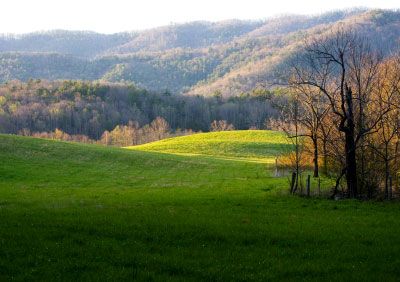 iStockphoto.com/vansullivanjr
Set against the majestic backdrop of the Great Smoky Mountains, Pigeon Forge is one of the most popular wedding sites in the South. You'll love a sweetheart ceremony in a little white chapel, and your guests will stay cozy in mountain cabins.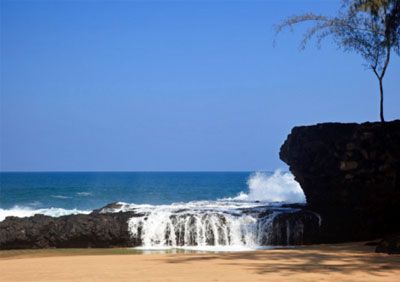 We can already hear the ukulele and smell the hibiscus! Walk down a sandy aisle in Hawaii, and say "I do" on a secluded stretch of Lumahai Beach in Kauai. Stay for an unforgettable honeymoon, or island hop.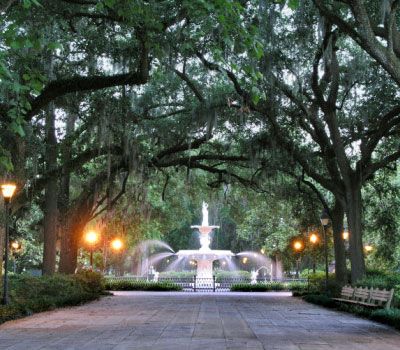 Your invite can read "Midnight in the garden of good and ever after" if you select Savannah, Ga., for your destination wedding. This quaint Southern city has plenty of B&Bs to accommodate your guests while they enjoy the beaches and historical sites.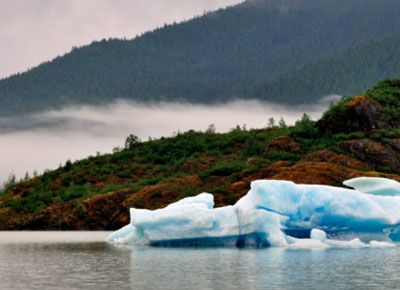 The bride wore white … and many, many layers! Plan an unforgettable ceremony atop a glacier in Juneau, Alaska, or get married beneath the Northern Lights. Guests will love excursions like whale watching and sport fishing.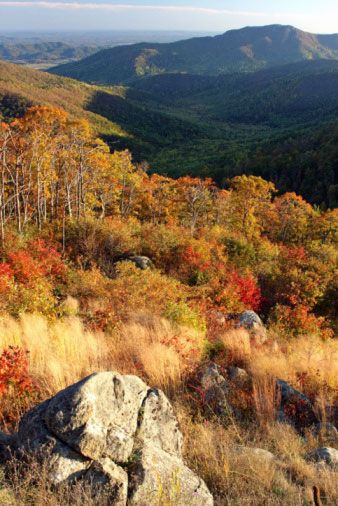 Head to the Shenandoah Valley in Virginia during leaf-peeping season to get the most gorgeous wedding pictures! An outdoor ceremony by the Blue Ridge Mountains or one in a cave or cavern is an unforgettable experience for you and your guests.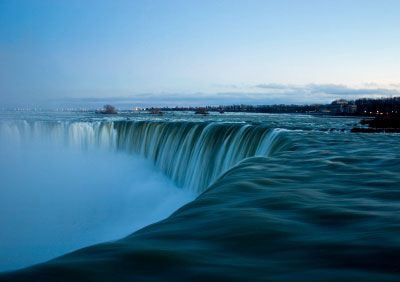 Do you actually get wet when you take the plunge? Yes, if you get married at Niagara Falls! This natural wonder makes a stunning backdrop for photos, and when you're done celebrating, you can cross the border into Canada for your honeymoon.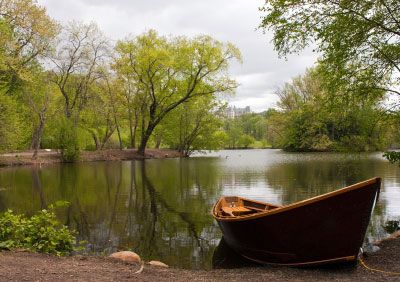 Biltmore Estate was the site of Cornelia Vanderbilt's 1924 wedding, and today, you can choose from more than 14 sites on the vast grounds for your ceremony. From the cozy stable to the elegant winery, any corner of Biltmore says "opulence."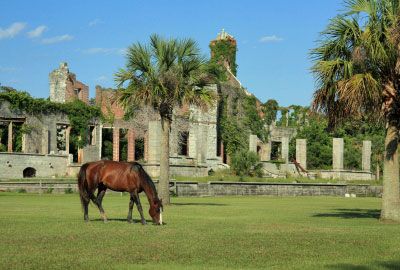 iStockphoto.com/StockStudios
Who could forget the pictures of JFK Junior and Carolyn Bessette emerging from the humble clapboard chapel on Cumberland Island? For seclusion and romance, explore Cumberland for your own wedding. Wild horses, magnificent ruins and unspoiled shores await.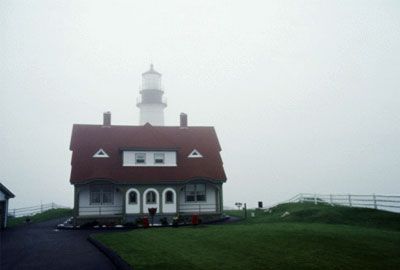 Get casual and intimate with a lobster bake for your friends and family after exchanging vows on a private beach in Maine. You'll love being enveloped in fog at the altar, and your guests will stay busy kayaking, hiking and touring lighthouses.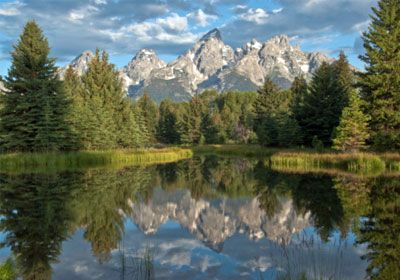 Two become one at the base of the Grand Tetons in Jackson Hole! Why Wyoming for weddings? If you're into hot springs, skiing or taking in natural wonders, your guests will be, too.