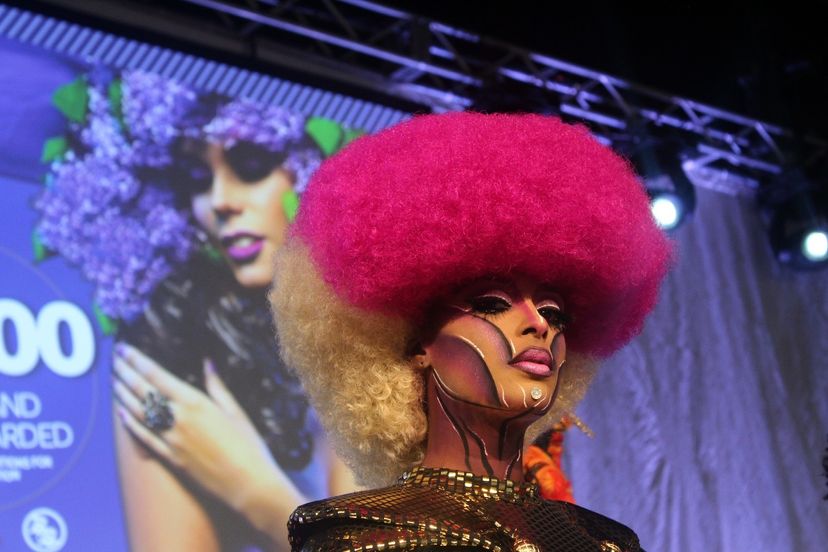 Bronner Bros. is the name, and beauty is the game. The Bronner Brothers hosted their 71st bi-annual hair and beauty expo on Feb. 10-12, 2018, in Atlanta at the Georgia World Congress Center. It's billed as the largest gathering of stylists, exhibitors and beauty enthusiasts in the U.S. and is hosted by the oldest African-American owned beauty company in the country.
More than 35,000 attendees, including barbers, stylists, students and emerging artists descended up the ATL. Past participating stylists include Neal Farinah (Beyoncé, Nicki Minaj), Sam Fine (Tyra Banks, Iman), Kim Kimble (Mary J. Blige) and Andre Walker (Oprah, Halle Berry), to name a few.
This year's show held the return of the famous fantasy hair competition, which had a superhero theme. The contest gave stylists the opportunity to completely go over the top with hairstyles in hopes to win the coveted title of fantasy champion. Entrants boasted inspired looks ranging from Captain America to Edward Scissorhands. Guests watched in amazement and recorded like mad on their phones as the models took the stage with their breathtaking hairdos. The expo also hosted The Ultimate Battle of the Schools, which gave barbers and stylists a chance to compete for cash prizes and more for their schools.
HowStuffWorks went to the February 2018 show, and here's what we saw.