A waft of flowers is typical. Cedar, citrus and spices, too, characterize plenty of perfumes, body sprays and colognes. Fruit cake, margaritas and roast beef? Somewhat less commonplace.
While most fragrances lean toward the traditional, there are some rather unique scents out there that challenge the perfume paradigm. Perhaps fruit cake makes sense at Christmas time if you're really in the spirit of the season, but others boggle the mind: Who would want to walk around smelling like deli meat or alcohol? (Wouldn't the latter make coworkers wonder?)
Apparently, enough people to create a market for some meaty, sweet or just plain strange body fragrances. Here, five scent categories you just don't see every day, beginning with one you should probably avoid if you're on a diet ...
There's certainly nothing offensive about the smell of baked goods. Smelling like you just ate a cinnamon roll is kind of a good thing. But there's something a little odd in smelling like you rolled around in a pile of them when you haven't been anywhere near the yummy treat.
Baked goods make up a surprisingly large portion of (what we'll call) the alternative-fragrance market. Cinnamon rolls and fruit cake are just the beginning. You'll find such mouth-watering scents as birthday cake, angel food cake, cupcake, brownie, almond biscotti, apple pie, carrot cake and peanut-butter cookie, too.
Sexy? Often not. But you could do worse than smelling universally delicious (and really, anyone claiming to hate the smell of cinnamon buns is lying).
The next fragrance, however, has a bit less mass appeal ...
Outside of bars and restaurants, you don't find too many people smelling like liquor -- or at least not many who want to. There are fragrance companies, however, have come to a different conclusion.
There are a bunch of sprays and lotions in the alcoholic-beverage category. Margaritas, bourbon, gin and tonic, beer (both regular and light!), sake, cosmos, whiskey and absinthe are just some of the varieties of drink you can apply on purpose. Seems a risky way to go, with the frequency of traffic stops, but that's just us.
Now, for authenticity's sake, you might try layering this fragrance with the next one ...
Considering how many people go out of their way to avoid smelling, and smelling like, tobacco products, this scent seems counterintuitive. Gum, breath fresheners and air fresheners are all used to get rid of the smoky smell, and there are fabric-softener sheets that apparently get the smell out of a smoker's clothes ...
How surprising, then, to find body fragrances in flavors like cigar, pipe, tobacco-vanilla, smoky tobacco and, for those looking to smell like two vices at once, whiskey-tobacco.
Oh wait, that last one smells like Don Draper. We like that one.
And speaking of scent-of-man ...
OK, this one has gag-gift appeal: For the vegetarian in your life, give the unmistakable scent of red meat.
Actually, not just red meat -- this fragrance category boasts pork and ham, as well, along with a simple mesquite scent that could probably conjure any protein cooked in or around Texas.
If it were just Whopper cologne, it could be brushed off as fun in advertising. That there are also body fragrances that make the wearer smell like pork barbecue, beef jerky, bacon (both regular and hickory), roast beef, pot roast and baked ham is more difficult to explain (and raises some reasonable concern about dog attacks).
And finally, incredibly, for those who use "stinky" as a compliment ...
In the world of fine cheeses, if it stinks, it's really good. Thus, we suppose, Eau de Stilton.
Introduced by the Stilton Cheese Makers Association in 2006, the fragrance mimics the pungent bleu cheese produced in England. While it was never mass-produced, samples of the perfume were sold via the SCMA Web site.
More surprising, though, than Eau de Stilton is that Eau de Stilton isn't the only cheese fragrance on the books. Cheez-It crackers, too, has its own scent (though not one produced by the cracker's manufacturer), and you'll find at least one variety of ham-and-cheese perfume, which also comes as a body oil.
Perhaps, in the end, there's something logical at work here. Cheese, on its own, is an odd way to go; however, viewed as a whole, what you've got is cheese, beer, burgers, apple pie and a smoke ... sounds like a meal that might kill you, but not before it deeply, naughtily satisfies. Maybe this "alternative perfume" thing is not that mind-boggling after all.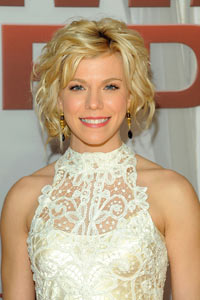 Up Next
Are you wondering what's the difference between old and vintage? Find out what's the difference between old and vintage in this article.
---
Related Articles
More Great Links
Sources
"Bacon Cologne By Fargginay: 'Scent By The Gods.'" The Huffington Post. April 6, 2011. (Aug. 20, 2012) http://www.huffingtonpost.com/2011/04/06/bacon-cologne-perfume-by-fargginay_n_845515.html?ir=Food

"Bakery Body Lotion." Paradise Cosmetics. (Aug. 20, 2012) http://paradisecosmetics.com/Merchant5/merchant.mvc?Screen=PROD&Store_Code=PC&Product_Code=Bakery_BLotion

"Bath & Body Solutions." Demeter Fragrance Library. (Aug. 20, 2012) http://www.demeterfragrance.com/59818/Bath--Body-Solutions.html

"Bath and Body." Hip Hop Candy. (Aug. 20, 2012) http://www.hh-candy.com/index.php

"Beer Bath Bars." Homebrew Soaps. (Aug. 20, 2012) http://www.homebrewsoaps.com/beer-bath-bars.html

"Body Wash." The Bath Factory. (Aug. 20, 2012) http://www.bathfactory.net/body-wash--bubble-bath.html

"BRÖÖ Your BOD." MicroBRÖÖ. (Aug. 20, 2012) http://www.broo.com/bodycare.php

"Burger King release meat-scented cologne." Dec. 2008. (Aug. 20, 2012) http://www.telegraph.co.uk/news/newstopics/howaboutthat/3797892/Burger-King-releases-meat-scented-cologne.html

CB I Hate Perfume. (Aug. 20, 2012) http://www.cbihateperfume.com/home.html

"Ham & Cheese Fragrance." Save On Scents. (Aug. 20, 2012) http://www.saveonscents.com/product_info.php/cPath/291_366/products_id/4824

Irvine, Chris. "Men smell of cheese, women smell of onions." TelegraphUK. Jan. 29, 2009. (Aug. 20, 2012) http://www.telegraph.co.uk/news/newstopics/howaboutthat/4378948/Men-smell-of-cheese-women-smell-of-onion.html

"Mmm, Is That Roast Beef You Smell? No, It's Perfume." NPR. Nov. 13, 2011. (Aug. 20, 2012) http://www.npr.org/2011/11/13/142255030/mmm-is-that-roast-beef-you-smell-no-its-perfume

Nolasco, Stephanie. "When Drinks Make Scents: The Top Liquor-Scented Fragrances." Beauty News NYC. March 2010. (Aug. 20, 2012) http://www.beautynewsnyc.com/fragrance/when-drinks-make-scents-the-top-liquor-scented-fragrances/

"Novelty Scents." Save On Scents. (Aug. 20, 2012) http://www.saveonscents.com/product_info.php/cPath/291_366/

"Que." Pork Barrel Barbecue. (Aug. 20, 2012) http://www.porkbarrelbbq.com/que/

Spitznagel, Eric. "Ambergris, Treasure of the Deep." Bloomberg BusinessWeek. Jan. 12, 2012. (Aug. 20, 2012) http://www.businessweek.com/magazine/ambergris-treasure-of-the-deep-01122012.html

"Stilton scent please cheese fans." BBC. May 12, 2006. (Aug. 20, 2012) http://news.bbc.co.uk/2/hi/uk_news/england/leicestershire/4761989.stm