If you're a perfume aficionado, your teens and 20s were most likely a time of wild experimentation. You tried out different kinds of scents, spritzed on hot-for-a-moment celebrity fragrances and didn't stay faithful to one perfume for more than a few months at a stretch. But even though you probably wasted money on more than a few terrible cheap perfumes, it wasn't a waste of time. Think of it this way: You were refining your fragrance tastes.
Now that you're in your 30s, it's all coming together. You're more comfortable in your own skin and much more honed-in to your scent style. If you've figured out that you like fresh, citrusy fragrances, you might steer clear of florals. Maybe you gravitate toward musks and avoid lavender like the plague.
But even so, you might not be totally ready to settle down with a signature scent. You're probably looking for more complex, sophisticated fragrances, but you're also drawn to unusual, experimental perfumes that'll help you stand out in a crowd. Name brands and celebrity fragrances aren't as big a deal anymore. If you're looking for new blood in your fragrance collection, we found five interesting, compelling scents that will make heads turn. And who knows? Maybe one of them will turn out to be a keeper.
5
Secret Obsession by Calvin Klein
Before you laugh, we're not talking about Obsession by Calvin Klein, the ultimate '80s perfume cliché. This is Secret Obsession, a 2008 update that echoes the original but won't give you acid-washed-jeans flashbacks. It's been described as a more subtle and modern version of Obsession, with woodsy base notes (sandalwood and burnt amber, along with vanilla), a middle range of jasmine, orange flower and tuberose, and top notes of plum, rose and mace.
4
Lovely by Sarah Jessica Parker
Unlike many other celebrities who lend their name to fragrances, Sarah Jessica Parker was apparently very involved in the creation of her first scent in 2005. She wanted Lovely to be instantly recognizable and appeal to women "from 17 to 107." By all accounts, it's a very distinctive and unusual fragrance: musk-based with notes of citrus, lavender, patchouli and, most intriguingly, apple martini.
Diorissimo has been around for quite a while -- since 1956 -- but it somehow avoids becoming a grandma fragrance. It's a simple, light and crisp floral, featuring lily of the valley, ylang-ylang, amaryllis and jasmine. It's something you imagine a young Grace Kelly wearing. Go ahead and give it a spritz -- it's a classic for a reason.
Like Diorissimo, Vera Wang's flagship fragrance is often noted as an evening scent, one to wear when you're dressed to the nines for a big night out. Perfume critic Chandler Burr called it "elegance in a bottle." But that isn't to say you can't wear it to work or to the playground with your kids -- who doesn't want to smell elegant, even when clad in cutoffs and flip-flops?
Angel, which has been around since 1992, seems to be a "love it or hate it" kind of scent. It's strong (one spritz should do you for the day) and offbeat in that it doesn't seem to fit into any one category. Angel has more food notes than anything -- including chocolate, caramel, cinnamon and ginger -- but somehow it isn't sweet. Trying it yourself is really the only way to discover if you'll be an Angel convert.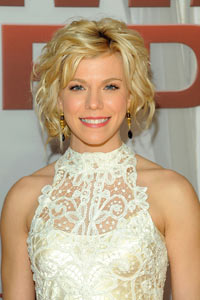 Up Next
Are you wondering what's the difference between old and vintage? Find out what's the difference between old and vintage in this article.
---
Related Articles
Sources
Burr, Chandler. "Chandler Burr's 10 Favorite Fragrances." Random House. (Aug. 3, 2012) http://www.randomhouse.com/boldtype/0303/burr/essay.html

Burr, Chandler. "Scent Notes| Secret Obsession|Calvin Klein." New York Times. Dec. 4, 2008. (Aug. 5, 2012) http://tmagazine.blogs.nytimes.com/2008/12/04/scent-notes-secret-obsession-calvin-klein/

Carpenter, Susan. "The Right Fragrance for Your Age." Los Angeles Times. Nov. 29, 2009. (Aug. 3, 2012) http://articles.latimes.com/2009/nov/29/image/la-ig-perfumeage29-2009nov29

Chung, Jane. "13 Awful-Smelling Fragrances." Total Beauty. (Aug. 5, 2012) http://www.totalbeauty.com/content/gallery/p-worst-fragrances

Harper's Bazaar. "The Best Perfumes for Work and Play." (Aug. 3, 2012) http://www.harpersbazaar.com/beauty/fabulous-beauty/best-scents-lookbook#slide-1

Jimenez, Anna. "Editors' Signature Perfumes." Total Beauty. (Aug. 3, 2012) http://www.totalbeauty.com/content/gallery/signature-perfume

Larkworthy, Jane. "All-Time Favorite Fragrances." W Magazine. September 2011. (Aug. 3, 2012) http://www.wmagazine.com/beauty/2011/09/all-time-favorite-fragrances-ss#slide=1