We don't think this rule has actually been written down, but we're just going to throw it out there. Once you've graduated from college or entered your 20s, you should say an official goodbye to any perfume that you bought in a drugstore while you were in high school. Ditto for any fragrance bearing the name of a teen idol. (Farewell, Someday by Justin Bieber.)
Once you've jettisoned the cheap teenybopper perfumes of your youth -- and perhaps earned a little money -- the adult perfume world is yours for the taking. And believe us, it is enormous. On one hand, the choices are almost endless, which can be exhilarating. But it can also be pretty overwhelming. You might have a vague notion of what scents you're drawn to, but if you don't know the lingo, it can be hard to know where to start. You don't want to smell like Justin Bieber's girlfriend anymore, but you'd also like to avoid wearing a fragrance that's too old -- there's no need for White Diamonds or Chanel No. 5 just yet.
In your 30s and 40s, you might be more concerned with finding your "signature scent" and owning an uncommon, striking fragrance that no one else has. But in your 20s, you probably won't mind wearing a popular, well-known fragrance once in a while. Celebrity perfumes are a common entryway into the fragrance world -- some people turn up their noses at fragrances emblazoned with the face of a singer or actress, but quite a few of them are very well-reviewed by perfume critics (yes, there are perfume critics).
To get you started, we picked out five pretty popular, young fragrances -- all with totally different personalities and scent profiles. Three of them are celebrity perfumes, one has been a best-seller (and a critic favorite) for a decade, and one is a fresh scent from a classic perfume house.
5
Light Blue by Dolce & Gabbana
Light Blue, from esteemed Italian fashion house Dolce & Gabbana, has been a runaway hit since its debut in 2001. It's earthy and woodsy, which makes it unusual among the more fruity and floral scents that are usually marketed to younger women. After a whiff of citrusy top notes, cedarwood, amber and musk are what linger on the skin.
4
Fancy by Jessica Simpson
Jessica Simpson's first foray into fragrances was with the ill-fated Dessert Beauty line of edible body sprays and lotions. Fancy, introduced in 2008, also has plenty of food scents happening in it -- pear, apricot, vanilla and toasted almonds, to name a few -- but its base notes of jasmine and gardenia keep it from being sickly sweet.
Here's an interesting tidbit: If you wear Glow, you smell just like J-Lo does when she steps out of the shower. That's reportedly the ambience she was after when she helped create the scent, and by all accounts she succeeded -- Glow did $100 million in sales in its first year on the market. And in case you're wondering, J-Lo's shower apparently releases notes of neroli, citrus, rose, sandalwood, amber, musk and vanilla.
2
Princess Night by Vera Wang
Vera Wang debuted her Princess fragrance in 2006 for the 18-to-24 set. Princess Night -- in a deep purple glittering bottle -- is its edgier, more exotic sister. Launched in 2012, it has top notes of watermelon and wild berries that give way to middle notes of jasmine and orange blossom. The heart of the fragrance -- the base notes -- are sugar, musk and vanilla.
1
Coco Mademoiselle by Chanel
Chanel introduced Coco Mademoiselle in 2001 for all those young ladies dying to get a piece of the classic brand that aren't quite ready for the big guns. And, not surprisingly, Chanel did not disappoint. Coco Mademoiselle boasts exotic ingredients like ylang-ylang, Haitian vetiver and opoponax, but Chandler Burr of the New York Times called it "lovely, flowery, a fresh-faced 17-year-old in a summer dress."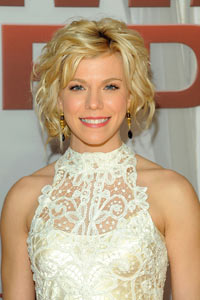 Up Next
Are you wondering what's the difference between old and vintage? Find out what's the difference between old and vintage in this article.
---
Related Articles
Sources
Arthurs, Deborah. "Sweet smell of success! Jennifer Lopez's perfume sells more than any other celebrity fragrance." Daily Mail. June 29, 2012. (July 26, 2012) http://www.dailymail.co.uk/femail/article-2166625/Jennifer-Lopezs-perfume-sells-celebrity-fragrance.html?ito=feeds-newsxml

Burr, Chandler. "Chandler Burr's Ten Favorite Fragrances." Random House. (July 29, 2012) http://www.randomhouse.com/boldtype/0303/burr/essay.html

Burr, Chandler. "Wood Wins." New York Times. Oct. 7, 2007. (July 29, 2012) http://www.nytimes.com/2007/10/07/style/tmagazine/07scent.html?pagewanted=print

Chao, Ning. "Luxury Perfumes that Fit Your Budget." Marie Claire. April 20, 2009. (July 29, 2012) http://www.marieclaire.com/hair-beauty/trends/perfume-fragrance-spring-scents?click=main_sr

Iyer, Sujata. "Best Perfumes for Young Women." Buzzle. Sept. 27, 2011. (July 26, 2012) http://www.buzzle.com/articles/best-perfumes-for-young-women.html

Pomerantz, Dorothy. "Top-Selling Celebrity Perfumes." Forbes. April 13, 2011. (July 26, 2012) http://www.forbes.com/2011/04/13/top-selling-celebrity-perfumes-business-entertainment.html

Squidoo.com. "10 Celebrity Fragrances Worth Owning." (July 29, 2012) http://www.squidoo.com/ilovecovet