Whatever the setting -- rural, suburban or big city -- bullying is an unfortunate fact of life for many children. They experience it most often at school, in places with the least adult supervision, such as the bathroom, playground or on the walk home.
Bullying tends to peak after the transition from elementary to middle school as children negotiate new peer groups, then wanes during high school. This type of intimidation isn't always easy to recognize, because one set of bullying behaviors doesn't necessarily resemble another. A second-grader pushing a classmate in the cafeteria is simple to spot, but as children age into the tween years, bullying takes less obvious forms, such as verbal insults, excluding peers from social situations or posting mean or untrue rumors online. Still, there are a few telltale signs that your child is being bullied: failing grades, acting out at home and at school, and slipping into solitary activities like online gaming or virtual role play.
If you suspect changes in your tween's attitude or behavior are related to bullying, become your child's No. 1 ally. With your support, your tween can cope -- especially if you consider these five strategies, beginning on the next page.
If your child's being bullied, steer clear of bad advice. Don't tell your tween to "stand up for yourself." She doesn't have the skills to follow your nebulous advice, and in the end, she'll simply stop telling you she's being bullied. Don't advise your son to duke it out with his intimidator, either. Your child was probably targeted because he exhibits some kind of perceived weakness, and fisticuffs aren't going to solve anything. However, if your child is physically attacked, tell him or her it's all right to fight back in self-defense. To this end, self-defense training can be a good way to build confidence and take away the fear factor.
However, the No. 1 thing you can do as a parent is to face the problem right away. If the bullying takes place at or near your child's school (and most bullying does), go straight to teachers and administrators. Ask that as you come up with a plan of action together, they keep your child's concerns under wraps to prevent retaliation. Remember, when bullying involves a school setting, it's the job and responsibility of administrators to offer help and solutions. Many schools have implemented zero-tolerance bullying policies. If your child's school hasn't, it's probably time they do.
If the school seems unable to assist, know your child's rights. In all but five states, school districts are required by law to investigate acts of intimidation or bullying. What else can you do at home to help your tween? Host an impromptu acting class.
4
Suggest 'Safety in Numbers'
It's important that your child begin to understand they have power in this situation -- especially because they may feel quite powerless at school. The truth is, your child can choose how (or how not) to respond.
The key is to put safety first. If your tween's dealing with a bully who threatens to escalate the torment to a physical level, there's strength in numbers. Develop strategies so your tween walks home with a group of friends or goes from class to class with buddies -- especially during prime bullying times. This strategy also keeps your tween interacting with others and gives the impression he or she is ignoring the bully. By doing so, the message is, "I don't care," and without a reaction, most bullies will move on.
It can help to role play at home, although your first attempt may be met with some eye-rolling. With your tween, devise and practice verbal strategies for dealing with difficult situations. What if he can't walk away from the bully? Have him practice the poise it takes to throw his bully off-guard with good-natured humor. Such strategies can keep your tween from responding with anger, which only fuels the fire; aggression breeds aggression.
But what if the intimidation is of the cyber variety? We've got suggestions on the next page.
Sometimes bullying doesn't happen face-to-face. Gone are the days when a bully's only largesse involved toilet bowl swirlies. Today's bullies can target their victims through Facebook and e-mail campaigns, and even include mobile video or photos of their victims with texts. This is called "cyberbullying," and it occurs when one person uses interactive or digital technologies to torment or embarrass another person.
If your child's personal information or photos have been passed around online, or if a threat has occurred, go to local law enforcement. Specially trained cyber-harassment volunteers, such as those at WiredSafety.org, are available to work with investigators.
Here's what you can do at home: If your tween's been targeted by a bully online, tell your tween not to respond. Then block the bully, and limit anyone else from having access to your child's account or profile, unless they're trusted friends or family. There's software that can help with this, and most Internet or mobile phone providers offer free programs.
If you want to monitor the chatter about your tween online, Google is a good tool. Conduct searches using your tween's full name, nickname, full e-mail address and instant message screen name. You may be surprised what you find. The Children's Online Privacy Protection Act requires Web sites and online services to remove information about children age 13 and younger -- if you request it.
We're not suggesting you install a punching bag in the garage and give your child a pair of boxing gloves. But sometimes, simply learning a new skill set can give your child the confidence he needs to get over the hump. Consider karate class or a team sport. Staying active, and possibly making new set of friends, can go a long way toward building self-esteem -- and that's the best weapon your child could have.
Let your tween know (over and over again) that he or she isn't at fault when it comes to being bullied. In fact, your child is probably ahead of the bully in so many ways -- because of good grades, sports performance or musical talent -- and the bully probably targets your tween out of misplaced jealousy.
Self-confidence doesn't occur overnight, so tell your tween it's fine to "fake it 'til you make it." One thing it's not cool to fake, however, is a tween's true feelings.
And as much as you want to be there for your child, sometimes it's just easier for a tween to talk to someone who isn't mom or dad. Find a school counselor, teacher or mental health professional your child also can confide in. Help your tween develop a couple of really close friends, too. Children need someone their own age who can empathize and remain loyal -- especially when the rumors are flying or there's a daily worry about bullying.
Despite all your best efforts, you may need to use more drastic measures, and we'll explore them on the next page.
What if you've exhausted your options at your tween's school and the bullying hasn't abated?
You may want to involve local law enforcement. If your child has been threatened, it's a crime. If your child has been assaulted, it's a crime. Even if you only suspect these things have happened and your child isn't speaking up, you can ask for guidance from your School Resource Office (a partnership with local police departments that places an officer at a school part-time) or from local investigators. Keep in mind that if your child's been threatened, even if it was anonymously, school can become a scary undertaking. This makes it nearly impossible to concentrate on schoolwork, sports or anything else.
In the end, even if everyone else fails your child, you simply don't have that option. Change everything if you must. Consider a new school, or one of the many virtual schools now available, like K12.com or InsightSchools.net. It may seem drastic, but it can make all the difference in your child's attitude and their own pattern of behavior, too. And, it doesn't have to be forever. Doing something different, if only for one school year, can often take care of the problem permanently.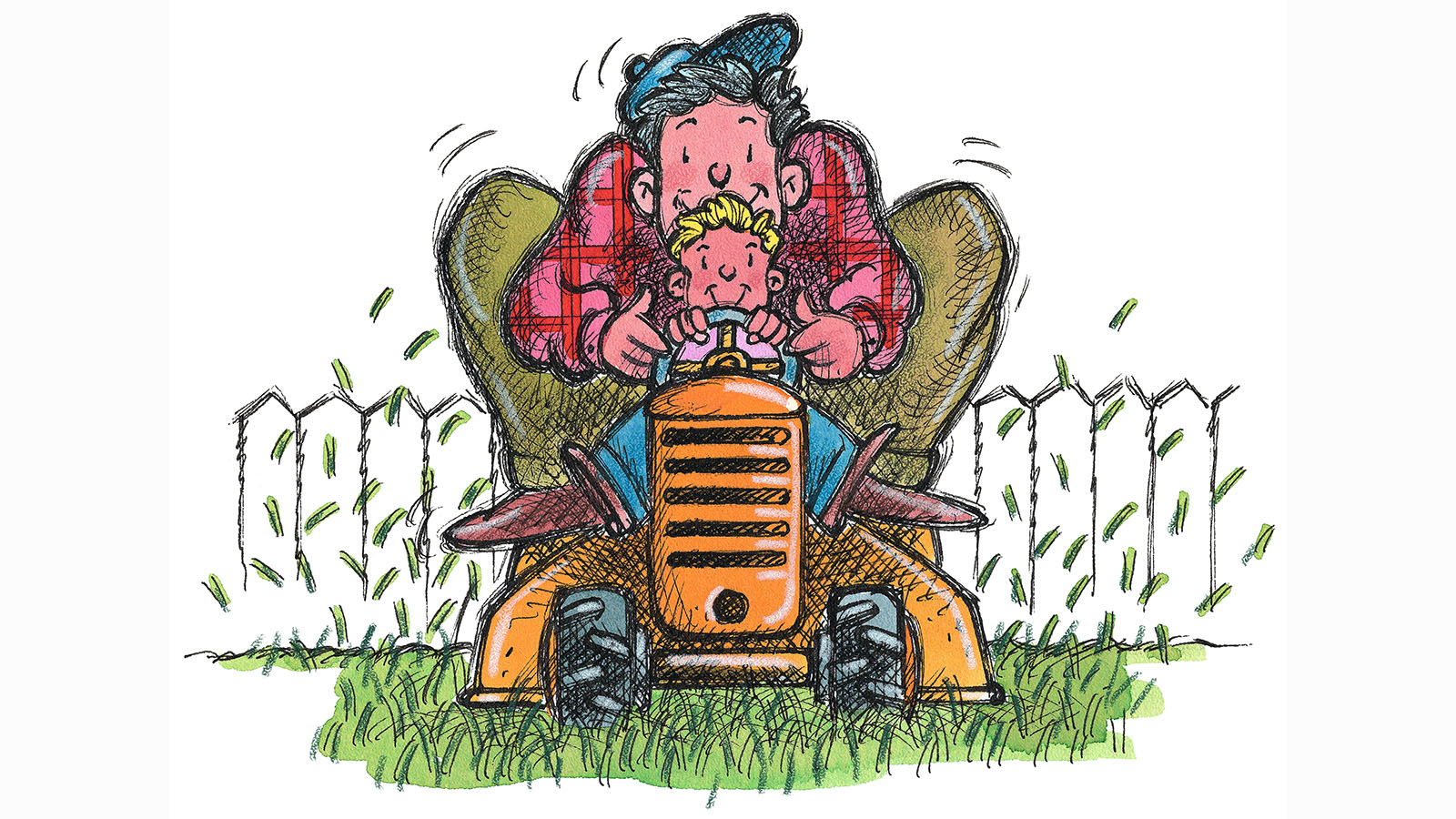 Up Next
Lawnmowers parents mow down obstacles and hardships before their children can face them. HowStuffWorks talks to experts about the style of parenting.
---
Related Articles
Sources
At Health. "Bullying: Where and When Does Bullying Occur?" (Dec. 7, 2010)http://www.athealth.com/Consumer/issues/bullying-where.html

Burgess, Sally. "Help Your Child Deal with a Bully." Education.com. (Dec. 7, 2010) http://www.education.com/reference/article/Ref_Dealing_Bully/

Education.com. "I Think my Child is a Bully: What Should I Do?" (Dec. 7, 2010)http://www.education.com/reference/article/my-child-is-a-bully/

Engel, Susan. "There's Only One Way to Stop a Bully." NYTimes.com. July 22, 2010. (Dec. 7, 2010)http://www.nytimes.com/2010/07/23/opinion/23engel.html

KidsHealth.org. "Dealing with Bullying." (Dec. 7, 2010) http://kidshealth.org/teen/your_mind/problems/bullies.html

Stillwell, George. "Dealing with Bullies." SelfDefenseResource.com. (Dec. 7, 2010) http://www.selfdefenseresource.com/children/articles/bullies.php

StopCyberbullying.org. "Google Yourself!" (Dec. 7, 2010) http://www.stopcyberbullying.org/take_action/google_yourself.html

Swearer, Susan. "Bullying Prevention and Intervention." The Guilford Press, 2009. (Dec. 7, 2010)http://www.amazon.com/Bullying-Prevention-Intervention-Realistic-Strategies/dp/1606230212/ref=sr_1_1?s=books&ie=UTF8&qid=1291934879&sr=1-1

Wilkins, Elisabeth. "My Child is Being Bullied: What Should I Do?" EmpoweringParents.com. (Dec. 7, 2010)http://www.empoweringparents.com/My-Child-is-Being-Bullied.php#