Gone are the days when your kids were as delighted with the boxes their presents came in as they were with the presents themselves. Teens develop strong tastes fast, and choosing the wrong gift may elicit a disappointed groan instead of the desired smile and grateful hug. Before you start trolling the mall for a gift your teen will actually use, check out our list of 10 gifts that won't end up on the return pile.
Chances are your teen already has some of these items, or needs a specific upgrade from something he's now using. Do yourself a favor and perform some reconnaissance before you shop. Consult your child's friends and siblings for useful hints, too. You'll be glad you did.
OK, so these aren't the most dramatic gifts, but a good pair of nail and toe clippers, a safety razor (where applicable), facial cleanser, hair care products, cologne, moisturizer, and other necessary items are an essential part of growing up. Learning to use them correctly and consistently is important, too. If you know a teenager who's just learning the tricks and traps of looking and smelling good, a nice gift basket of supplies and -- maybe -- a quick primer would be appreciated.
9
DVDs, MP3s and Other Acronyms
Ah, music! It's inspiration, distraction and relaxation all rolled into one. If you're a teen, it's also a badge of belonging and an expression of self. Your teen is probably developing strong preferences in music, and ones that are very different from your own. Just consider it a rite of passage, and don't expect to "get" it. When it comes to buying music or movies as a gift, lose the notion that you can do it alone. Either ask your teen to put together a wish list, or ask one of your child's friends for help. Holiday and birthday wish lists are a great idea, actually. They'll give you updated and valuable gift hints. If you make a habit of getting them from your kids a couple of times a year, you'll always be prepared.
Every season there's a list of "latest and greatest" toys to tempt children of all ages -- including sophisticated teens. Just because he thinks he's all grown up doesn't mean your teen doesn't have a soft spot in his heart for a special toy that'll remind him of the good old days when he was 12. We like remote controlled cars and helicopters -- for boys, especially. Smaller indoor models are good fun and don't have to cost a fortune. Take a look at the Syma 3-channel S107 remote controlled mini indoor helicopter. It's small at 7.5 inches, smooth in flight and easy to control. We also like the H-Racer 2.0, a hydrogen fuel cell car. For outdoor fun, try the Banzai Titan Blast Rocket, a water-powered rocket that can reach elevations of 100 feet or more.
These are just a few examples, though. Whatever your teen's pastimes were a couple of years ago, chances are that those interests are still knocking around in his head somewhere. If there's a popular toy out there that reflects his erstwhile passions, he may end up liking it a lot more than he's willing to admit, particularly if he's under the age of 16 or so.
All kids are different, and if your child likes making jewelry, performing science experiments or growing orchids on the back porch, then by all means, support those passions by supplying him with the tools he needs to succeed. You never know when your child's hobby might turn into a lifelong career or vocation. Finding ways to expand your child's interests works, too. If your daughter loves jewelry making, she may like rock polishing. If your son thinks model cars are cool, then he might enjoy learning more about mechanics and racing, or even miniatures and graphic art.
Once you've got an idea of your child's interests, craft stores and specialty hobby retailers often have introductory kits that teach basic and advanced techniques. Targeted supplies from these unique outlets make great and useful gifts.
Ball caps, sweatshirts, pins, mugs, towels, rugs, sheets and bedspreads that sport team logos and colors are everywhere.Team branded merchandise is big business these days, and if your child has a favorite sport, team or team member, you'll be able to source fan finds and memorabilia that will give him a reason to stand up and cheer whether his team is winning this season or not. If you're having trouble finding what you want, relax. Most sports teams have Web sites complete with online stores where you can find enough merchandise to stock your whole house -- but please don't.
You may have misgivings about encouraging your teen to spend any more time in the "zone" playing video games. The truth is, though, that these types of activities may not be all that bad. Video games can help reduce stress and anxiety and combat depression. Some research even suggests they may be mentally enriching. Before you sniff loudly in disbelief, consider the fact that your child is probably learning at least a few valuable lessons while playing video games -- patience, systematic thinking, hand-eye coordination and the ability to recognize patterns. This doesn't address issues like time management and rampant video game violence, but if your child is into gaming, she's probably already saving up for the latest title on the market or the biggest and best gaming console. If you want to buy a gift she'll really enjoy, this may be it. These indulgences can get expensive, though, so make sure you're getting the right product, and review the store or site's return policy before you buy.
Many kids have their own computers nowadays, but if your son or daughter is due for a well-deserved upgrade, there's now more to think about than just a Mac or a PC.
With desktop models, notebook computers and netbooks to choose from, it can be hard to select the best computer for your teen. We've reached a point where computers are getting smaller and more lightweight, while phones and other electronic devices are becoming more multi-functional. Your best bet is to sit down with your teen and discuss the types of features he needs relative to the costs involved. There are lots of bells and whistles available, too, like touch screens and built-in TV tuners that make current generation computers very enticing, but like most electronics, if your child doesn't need the functionality now, when he does, it may be time for another upgrade anyway.
Check with your child's school to see if they have any recommendations, too. As a rule of thumb, desktop computers will be less expensive for the features you get, like a large hard drive. Netbooks seem like a good choice because they're downscaled and very lightweight. They can also be a bargain at less than $500 (often around $250), but most lack optical drives, so there's a trade-off you'll want to consider seriously before you buy.
Cell phones are everywhere, and you can't pull up at a stop light, visit the market or take a walk around the park without seeing folks young and old talking, talking and talking some more. Programs like T-Mobile's "Kids are FREE" family plan are making the prospect of giving your teen his own cell phone less risky -- and less expensive -- all the time. Of course, any program contract you choose will have small print you'll need to evaluate closely for gotchas that can pile on the extra charges. If you've explored cell phone options for your tween or teen before and found them too expensive or complicated, try again. From a safety perspective, it may be a good idea for your child to have a cell phone. Prices are dropping all the time, and this may be your year to net an extraordinary deal.
Peruse the store aisles where teens shop, and you'll find more than a few budding mechanics, gaming enthusiasts, future bikers and fashionistas checking out the magazine racks. Since there are so many magazines around, and a healthy number cater specifically to teens, this shouldn't be much of a surprise.
We like magazine subscriptions as gifts for a number of reasons. They encourage reading. Don't scoff; these periodicals aren't all photos and one liners. They contain good information on everything from learning to change the oil in your car to staying safe during your morning run. Developing the habit of reading, whatever the topic happens to be, seems like a great idea to us. Here are a few magazines suggestions for the teen in your life:
Seventeen

Teen Ink

Teen Vogue

Teen Trend

Sports Illustrated (adult)

Popular Mechanics (adult)
Plenty of adults consider giving gift cards or certificates the quintessential copout, ranked right up there with cash as a gift choice that lacks thought and effort. We like gift cards, though, and think they're a great option. Teens are picky, persnickety, notional and sometimes downright contrary. A week after a trend goes viral, it's out the door. If you're a parent who just can't keep up with what's hot and what's not with your kids, you're probably in the majority. Gift cards offer some flexibility. You can let your kid know you care, but leave the gift specifics up to him. Gift cards let you stop worrying about getting this week's "flavor" right and just enjoy the gift giving process. With some cards, like the customized Visa® Gift Card, you can even upload a photo for your gift card that can look any way you choose. It's a fun, easy and relatively foolproof way to give a gift.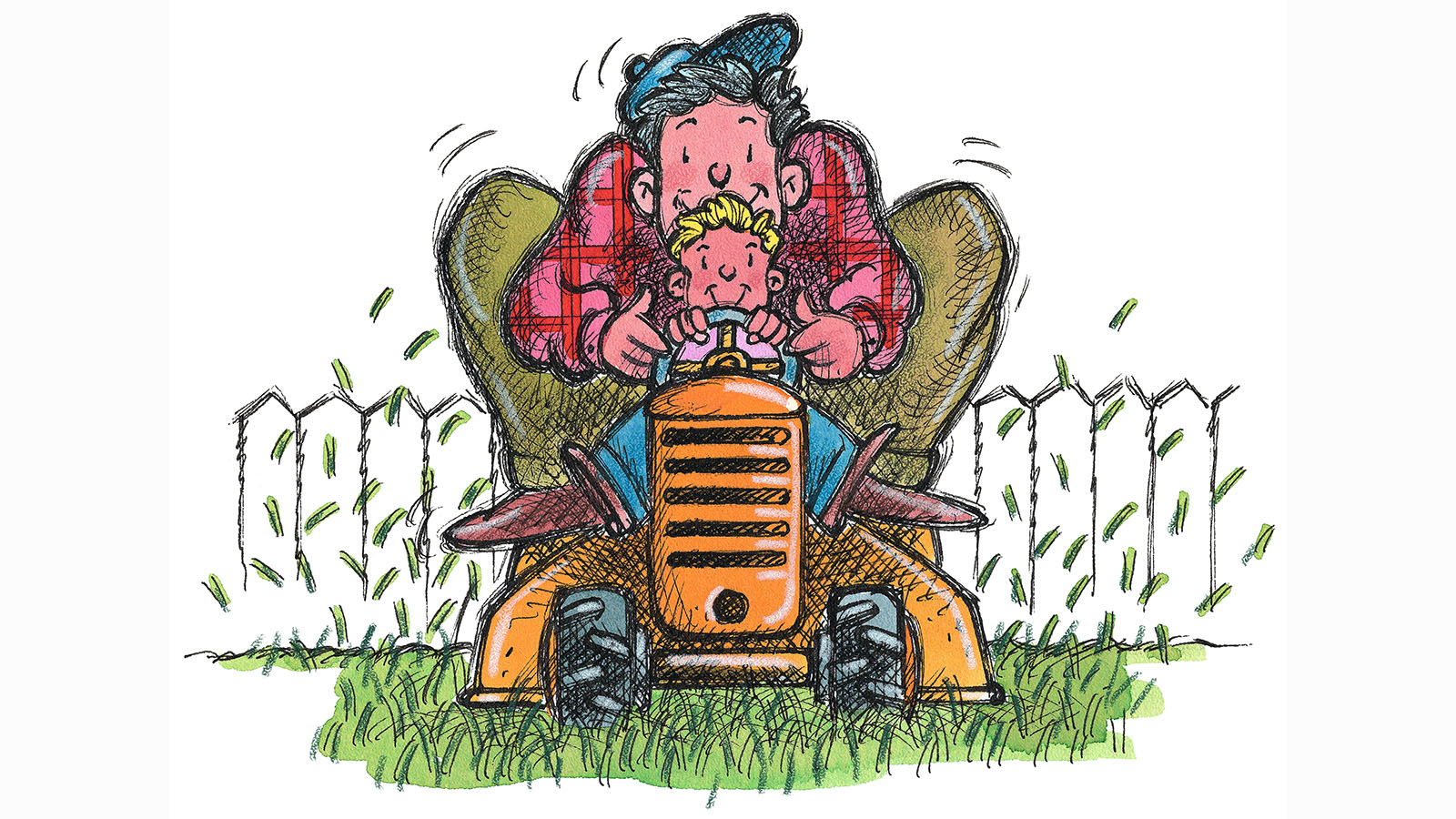 Up Next
Lawnmowers parents mow down obstacles and hardships before their children can face them. HowStuffWorks talks to experts about the style of parenting.
---
Related Articles
Sources
CNet Reviews. "Top Cell Phones for Teenagers." Undated. 10/4/10.http://reviews.cnet.com/1990-6454_7-6247207-1.html

Cross, Jason. "Top Netbooks." PC World. 2/27/10. 10/4/10.http://www.pcworld.com/reviews/collection/1658/top_10_netbooks.html

Deloitte. "About Deloitte." Undated. 10/4/10.http://www.deloitte.com/view/en_US/us/About/index.htm

Gibbs, Nancy. "Raising a Child Costs Some $221,000, Before College." 8/24/09. 10/4/10.http://www.time.com/time/magazine/article/0,9171,1916278,00.html

Gifts.com. "2010 Gifts for Teens." Undated. 10/4/10.http://www.gifts.com/birthday/teen/NwxL2U?sid=google:GENREC_2010%20gifts%20for%20teens:P&gclid=CIWu0ozCw6QCFY5a7AodPy6fEA

Johnson, Steven. "Your Brain on Video Games." Discover Magazine. 7/05. 10/4/10.http://discovermagazine.com/2005/jul/brain-on-video-games

McEntire, Teresa. "How Much Do You Spend On Christmas?" Undated. 10/4/10.http://parenting.families.com/blog/how-much-do-you-spend-on-christmas

Radical Parenting. "4 Ideas on Gifts for Teens." Undated. 10/4/10.http://www.radicalparenting.com/2010/09/21/4-ideas-on-gifts-for-teens/

Scribd. "Gift Giving Facts and Figures." Undated. 10/4/10.http://www.scribd.com/doc/23091974/DreamBank-Gift-Giving-Facts-Figures

Share Ranks. "Top 10 differences in How Male and Female Teens Spend Money." Undated. 10/4/10.http://www.faqs.org/shareranks/5178,Top-10-differences-in-How-Male-and-Female-Teens-Spend-Money

Small, Mark. "It's Only Rock 'n' Roll (Jazz, Funk, Opera, etc.), but I Like It." Berklee. Undated. 10/4/10.http://www.berklee.edu/bt/181/brainmusic.html

Torkelson, Char. "Packing for College - 10 Must Haves." IParenting. Undated. 10/4/10.http://www.teenagerstoday.com/articles/back-to-school-headquarters/packing-for-college-4194/

Vedantam, Shankar. "Researchers Explore Mental Health Benefits of Video Games." Washington Post. 8/18/09. 10/4/10.http://www.washingtonpost.com/wp-dyn/content/article/2009/08/17/AR2009081702114.html

Visa. "Customized Visa® Gift Card." Undated. 10/4/10.http://www.giftcardlab.com/