Quilting is a uniquely American craft that's more popular today than ever before. From small pieces of fabric, kids can stitch together lap robes, snuggle blankets, wall hangings, framed art and even wearable art. Although there are thousands of patterns to choose from, we like simple, colorful fabric squares for a child's first quilt. You can purchase precision cut five- or six-inch fabric squares at any quilt shop:
Lay out the squares in a pleasing pattern.

Sew squares into rows using a quarter-inch seam allowance.

Sew the rows together.

Create a quilt sandwich with the quilt and backing material facing and the batting as the last layer.

Stitch around the outside of the quilt on three sides and then turn it as you would a pillowcase.

Stitch the open side by hand.

Tack the fabric down every few inches to hold the batting and backing in place. You can use decorative yarn or ribbon for this tying off process.
Making a rag quilt is another easy option. These rustic quilts are a breeze to sew together with simple straight stitching.
Related Articles
Sources
A. J. Miles. "Pablo Picasso Possibly the Greatest Contemporary Artist!" Undated. 9/7/10.http://www.ajmiles.net/artists/pablo-picasso.asp

Ackerman, Jessica. "Make a Patriotic Door Plaque." Creativity Portal. 7/2/10. 9/7/10.http://www.creativity-portal.com/howto/a/jessica-ackerman/patriotic-door-plaque.html

Allen, Pamela. "Wooden Figure Key Hanger." Undated. 9/7/10.http://www.make-stuff.com/projects/wooden_figure.html

Arrington, Leonard J. "LDS Girls in the Pioneer West." LDS.org. 7/16/82. 9/7/10.http://lds.org/ldsorg/v/index.jsp?hideNav=1&locale=0&sourceId=d020ad74be99b010VgnVCM1000004d82620a____&vgnextoid=024644f8f206c010VgnVCM1000004d82620aRCRD

Craft, Heddi. "Quilting with Children." The Craft Studio. Undated. 9/7/10.http://www.thecraftstudio.com/qwc/

Free Kids Crafts. "Kid Painting Ideas." Undated. 9/7/10.http://www.freekidcrafts.com/kid-painting-ideas.html

Halley, Ned, Judith Devons and Jackie Matthews. "Do-It-Yourself Decorating. Pyramid Books. 2003

Keller, Annabelle. "Color Wheel." Hands on Crafts for Kids. 2004. 9/7/10.http://www.craftsforkids.com/projects/color_wheel.htm

NeatORama. "10 Fun Facts About Pablo Picasso." Undated. 9/8/10.http://www.neatorama.com/2008/10/25/10-fun-facts-about-pablo-picasso/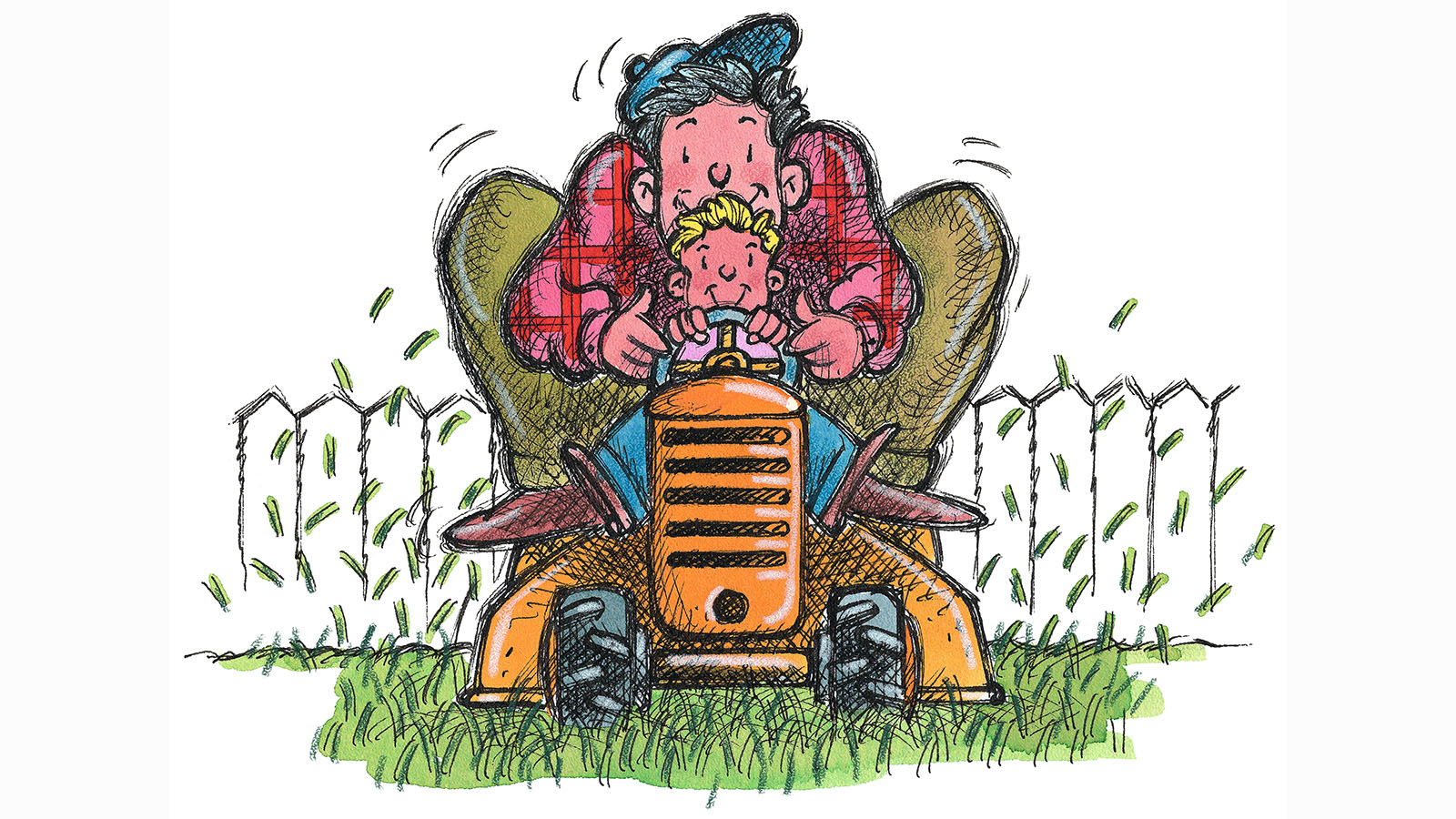 Up Next
Lawnmowers parents mow down obstacles and hardships before their children can face them. HowStuffWorks talks to experts about the style of parenting.
---