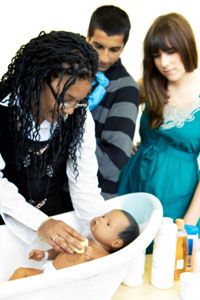 ©iStockphoto.com/Chris Schmidt
Anyone new to parenting will have a lot of questions. Taking a parenting class can be a great way to learn some tips on how to raise a child. See a simple way of engaging with your newborn next.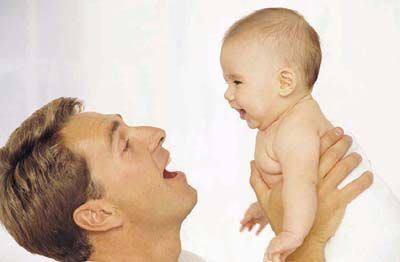 Publications International, Ltd.
Simply holding and talking to your baby will help to develop a strong bond between parent and child. Learn why bonding is so important on the next page.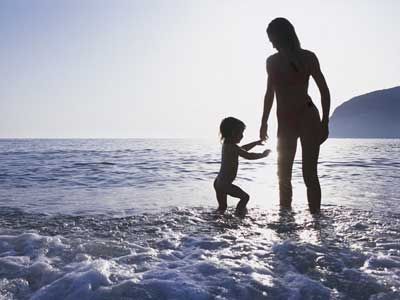 Hauke Dressler/LOOK/Getty Images
Bonding with your child helps improve his or her self-esteem and relationships with others. It can also reduce stress and insecurity. Next, see a common frustration of parenting.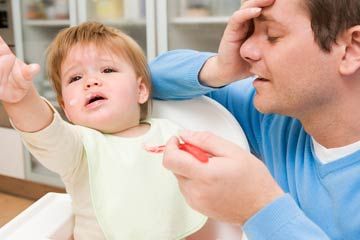 © 2009 Jupiterimages Corporation
Feeding a baby can be an exhausting task that can not only stress out the parent, but also the child. Keep the baby close to the family table, be positive and use easy-to-eat foods. See how to clean up a baby next.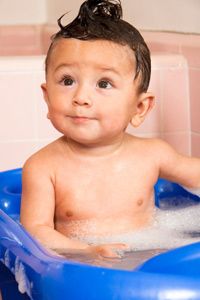 iStockphoto.com/Michael DeLeon
Until your baby's umbilical cord detaches, sponge baths are recommended. The same suggestion applies for baby boys healing from circumcision. For tub baths, use lukewarm water, no more than 3 inches deep. Get bedtime tips next.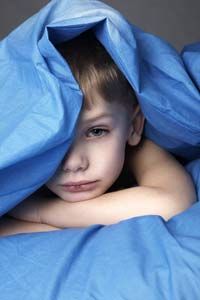 By maintaining a regular bedtime and nap schedule, you can provide order and consistency to your child. Keep noise low, dim lights and create a routine to make bedtime easier. How can a parent get additional help for difficult situations? Find out next.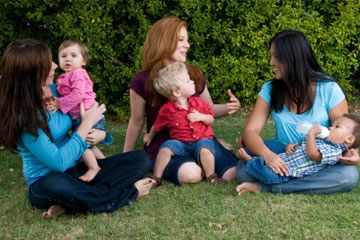 ©iStockphoto.com/digitalskillet
Many communities have local parent-to-parent networks that offer advice about raising children. Next, see a quick way to have parenting questions answered online.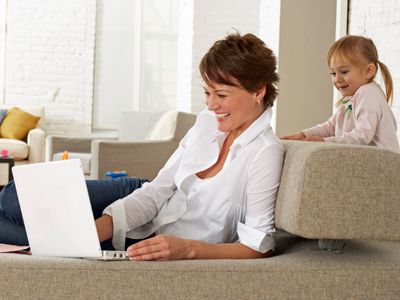 Marili Forastieri /Digital Vision/Getty Images
Parents are joining all kinds of social networks to share their experiences and search for answers to common problems. A few examples include p2pusa.org and parent2parentnetwork.org. Find out why blogs are a great way to obtain information on parenting next.
© 2009 Jupiterimages Corporation
A blog geared toward parenting can offer a wealth of information. Be sure to do some due diligence about the blog before taking the advice to heart. Next, see a common practice that many parents are partaking in today.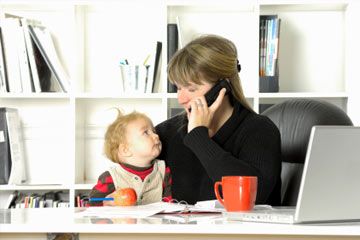 Many parents can't afford to give up their jobs after having a baby. Working from home is one possible solution to this problem. Find out how working from home can benefit your child next.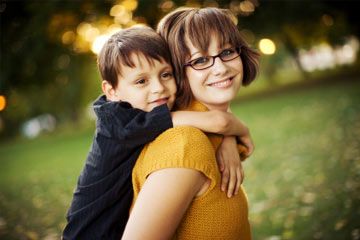 ©iStockphoto.com/Kevin Russ
A very short commute means more time that you can spend with your son or daughter. See an activity that can get the whole family involved next.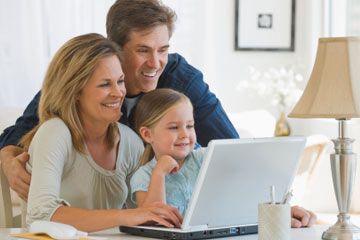 ©iStockphoto.com/Tom Grill
Playing kid-friendly games together on the Internet teaches your child computer skills and can also be fun for the parents, too. Next, find out why it's important to take your kids to the grocery store.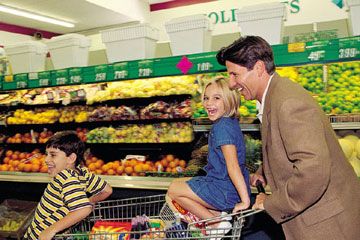 Hit the grocery store to pick up all the staples you'll need. Your kids will feel like they contributed to the process if you assign them a few items to find and toss in the cart. See how to teach children good cooking habits next.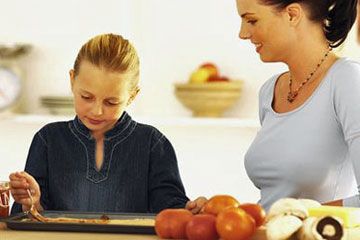 Publications International, Ltd.
Instead of calling the local pizza parlor, try making mini pizzas at home. This can be a fun opportunity to teach your kids good cooking and eating habits. See an outdoor activity that is fun for everyone next.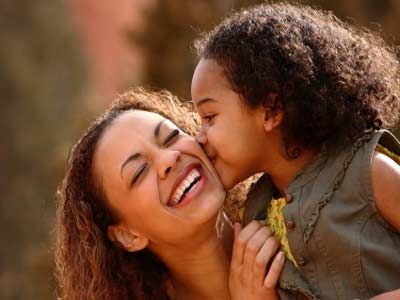 Taking your child to the park to play is a great way to enjoy the outdoors. Socializing with other adults and kids is an important skill to teach your son or daughter. Next, see another activity that is out of this world.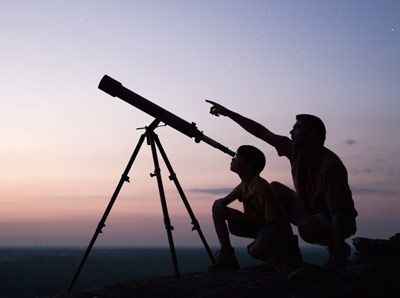 Involving your children in subjects like astronomy will help engage their minds in one of the many fields of science. Next, see an everyday task that can become a teaching opportunity.
Elyse Lewin/Photographer's Choice RF/Getty Images
Showing your son how to properly shave his face will teach him the importance of personal hygiene. Just make sure that your child uses a fake plastic razor. How about a safe sport a kid will enjoy? Find out next.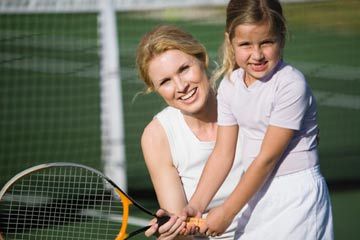 © 2009 Jupiterimages Corporation
Tennis is a sport that will help improve your child's coordination and motor skills. Unstructured play is also important for creativity. Next, see another sport that is a good tool for teaching kids.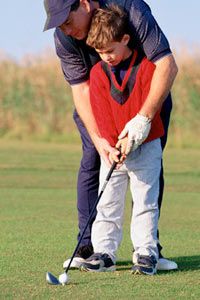 © 2009 Jupiterimages Corporation
Golf is a wonderful sport that can help educate your child in patience, discipline and character. See one of the most important parenting tips next.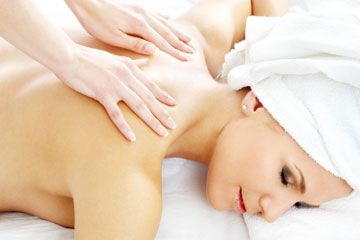 ©iStockphoto.com/dolgachov
To be a more effective parent, make sure you take time to rest and pamper yourself too. To learn more, check out the Parenting Channel.