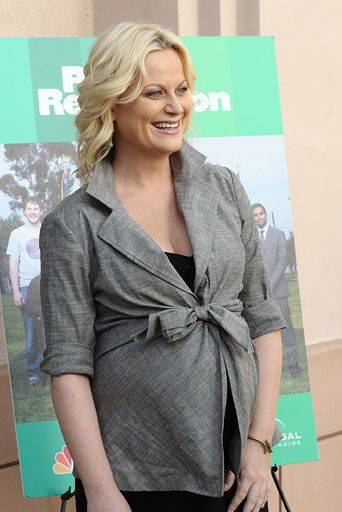 Jason LaVeris/FilmMagic/Getty Images
"Saturday Night Live" alum and "Parks and Recreation" star Amy Poehler sported a baby bump before giving birth to Abel James Arnett on Aug. 6, 2010. It's the second child for Poehler and her husband, Will Arnett of "Arrested Development" fame. We're guessing the couple's babies are hilarious, as these kids have funny in the genes.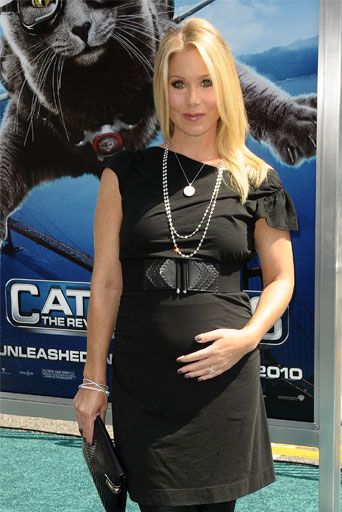 Jason LaVeris/FilmMagic/Getty Images
She underwent a double mastectomy in 2008 at the age of 36, so we were all thrilled to hear of Christina Applegate's pregnancy in 2010 and the birth of her daughter in January 2011.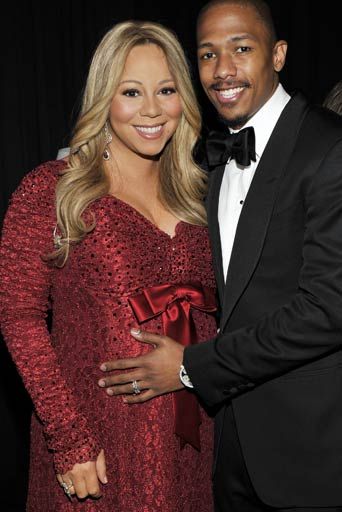 Kevin Mazur/WireImage/Getty Images
She's been releasing chart-topping singles since the early 1990s, and in 2011 that Mariah Carey produced her two biggest joys, twins Monroe and Moroccan. Here she is with hubby, Nick Cannon.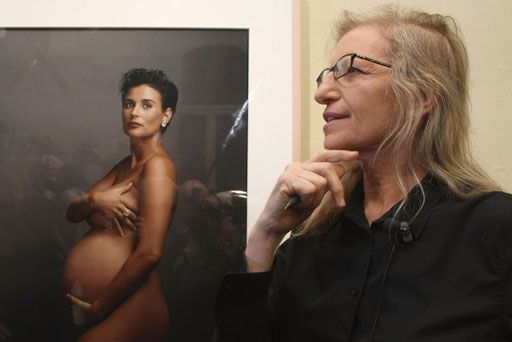 Sean Gallup/Getty Images Entertainment/Getty Images
Demi Moore may not hold the star power she once did, but back in the day, her pregnancy was a big deal. Her nude pose on the cover of Vanity Fair in 1991, shot by legendary photographer Annie Liebowitz, shown here with the iconic photo, was extremely controversial. It showed that the pregnant female form can be just as beautiful, if not more, than a woman's standard slender shape.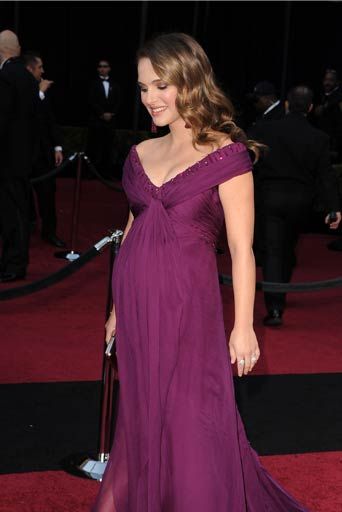 Steve Granitz/WireImage/Getty Images
Portman is a true A-list celeb, but not everyone is a fan. Former Arkansas governor and presidential candidate Mike Huckabee verbally attacked the starlet for choosing to have a child with fiancé Benjamin Millepied out of wedlock. Huckabee's comments created quite the controversy, but we're just glad that Portman and her son, who was born in June 2011, are both healthy and safe.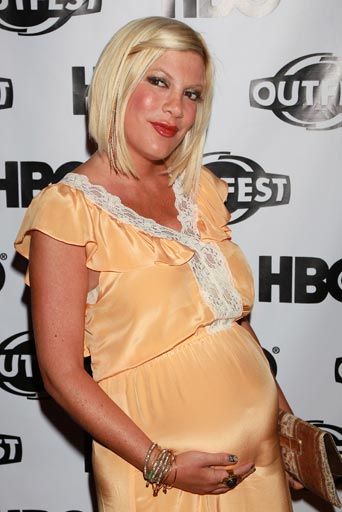 David Livingston/Getty Images Entertainment/Getty Images
Tori Spelling has been pregnant no fewer than three times since she and her husband, Dean McDermott, tied the knot in 2006. This picture was taken during Spelling's pregnancy in 2011.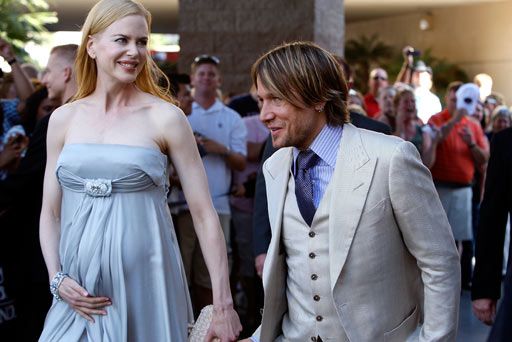 Frazer Harrison/ACMA/Getty Images Entertainment/Getty Images
Nicole Kidman may be a superstar, but she's also the mother of four kids. Two were adopted with former husband Tom Cruise, and she has two with current hubby, country music star and fellow Aussie, Keith Urban. She's given birth to only one child, however, and that was baby Sunday Rose in 2008. (She used a gestational carrier for her fourth child, Faith Margaret, who was born in 2011.)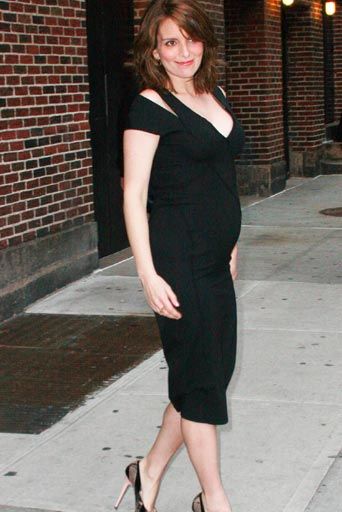 Marcel Thomas/FilmMagic/Getty Images
"30 Rock" star Tina Fey drew all sorts of media attention with her second pregnancy. Tabloid photographers and gossip columnists try to report on her every move, but Fey is attempting to live a normal life with her husband and father to both her children, Jeff Richmond.
James Devaney/WireImage/Getty Images
Jessica Alba is no less beautiful when pregnant, though she doesn't feel like much of a sex symbol when expecting. "I just don't associate being pregnant with being sexy," she told People in 2011.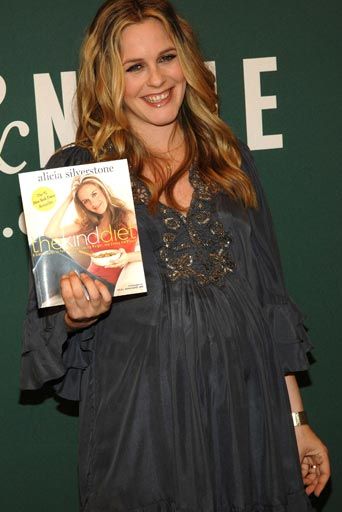 Duffey-Marie Arnoult/Wiremage/Getty Images
Alicia Silverstone, shown here with her book on an organic diet plan, announced in January 2011 that she and her husband, musician Christopher Jarecki, were expecting their first child.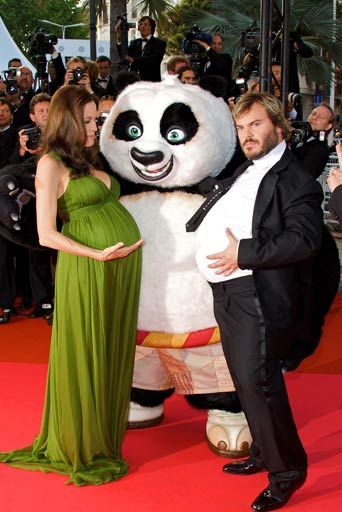 Eric Ryan/Getty Images Entertainment/Getty Images
Angelina Jolie and Brad Pitt wasted no time starting a family after getting together in 2005. Although Jolie has had three children with Pitt's since then, the couple has also adopted three kids. Here, "Kung Fu Panda" co-star Jack Black displays a bump of his own.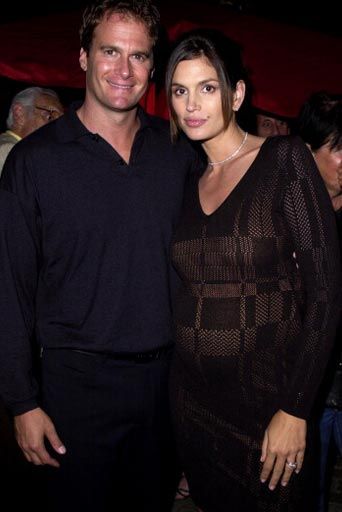 J. Vespa/WireImage/Getty Images
In the 1990s, Cindy Crawford was arguably the most celebrated model on the planet, and her fashion sense has never wavered, including when expecting. During both her pregnancies, she wore only the most fashionable maternity clothes and, not surprisingly, looked amazing.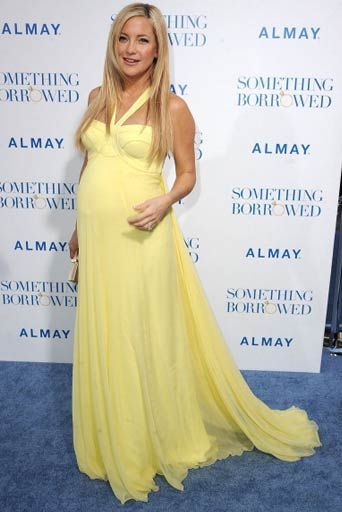 Jon Kopaloff/FilmMagic/Getty Images
Kate Hudson has a rare, vibrant, natural beauty that is only heightened during pregnancy. She's shown here expecting her second child in 2011.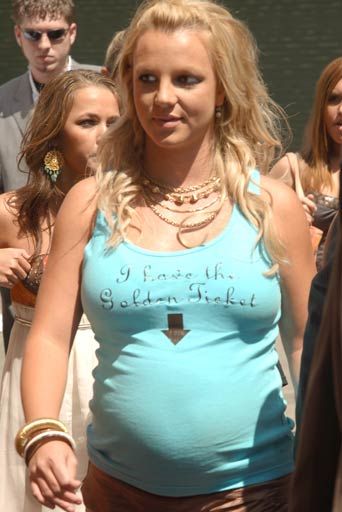 Jon Kopaloff/FilmMagic/Getty Images
The press's obsession with Britney Spears and her future offspring has become ridiculous in recent years. Tabloids frequently float stories that the star is expecting her third child, but she's sticking to the two she has for now.
Getty Images North America/Getty Images Entertainment/Getty Images
Katie Holmes' pregnancy announcement in 2005 was not exactly surprising news, as her fiancé, superstar Tom Cruise, was clearly hopping mad for her. But despite all the rumors and controversy surrounding the Cruise-Holmes pairing, the "Dawson's Creek" star looked lovely and relaxed throughout her pregnancy.