Raising children is a full-time job, but do you ever find yourself missing the office? Our image gallery will help you figure out if you're ready to go back to work.
You look in the mirror to find that your outfit not only matches, but is also entirely free of elastic waistbands, baby drool and strained peas.
You find yourself checking in with coworkers just to see how it's going at the office.
You can't wait to put the baby down for a nap so you can check your work e-mail.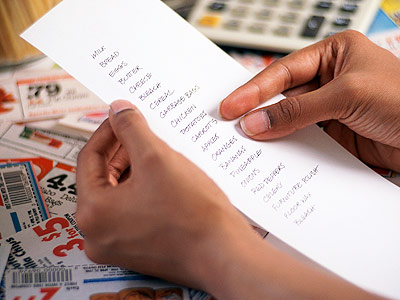 You have less than $100 in the bank, and you're out of diapers again.
You've seen every episode of "A Conception Story" and "I Didn't Know I Was Pregnant" -- twice!
You've found the perfect day care for your child, and it has an opening!
Eight hours in a cubicle is beginning to sound like a dream vacation.
You've started talking to your baby about your ideas for a new marketing campaign, and you're pretty sure she likes them.
You just can't bring yourself to donate those work clothes you never thought you'd wear again.
The baby has gone from sleeping 10 hours a day to sleeping three hours a day -- in 45-minute increments.
Your small talk with the cashier in the grocery store is the closest thing to an adult conversation you've had in three weeks.
You think that pureed peaches with oatmeal and banana (right out of the jar, thank you very much!) sounds like a perfectly reasonable lunch.
You've pumped and frozen enough breastmilk to feed the Duggar family.
Christopher Robbins/Thinkstock
You've been living in sweats for so long that your best friend has promised to secretly nominate you for "What Not to Wear."
You never thought you'd say this in a million years, but you really, truly miss your job!
You've managed to shower and put on clean clothes more than twice this week. Bonus points for hair and makeup!