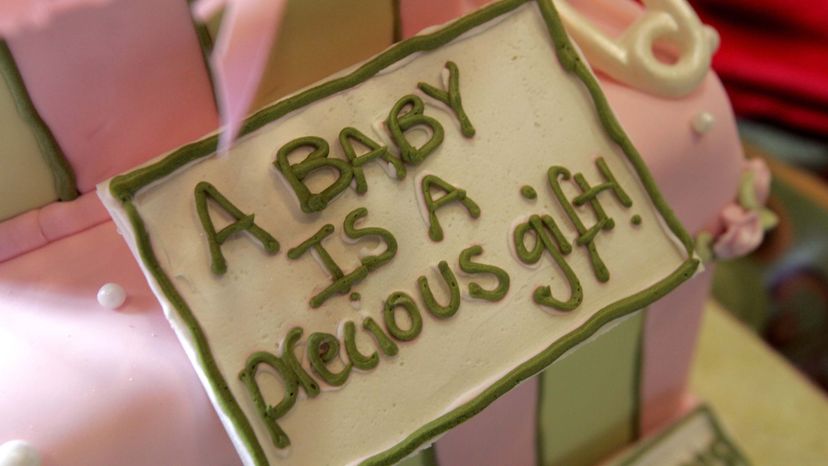 "Touchdowns or Tutus?" "Baseballs or Baby Dolls?" If you're invited to one of today's über-popular gender reveal parties, you might see such a question written in icing atop a fancy cake. Not until the cake is cut into and its color – pink or blue – revealed, is the sex of the hosts' baby-to-be proclaimed to the world. Sounds like a fun idea. But there can be a downside to gender reveal parties, as co-hosts Emilie Aries and Bridget Todd discuss in a recent episode of the podcast Stuff Your Mom Never Told You.
Gender reveal parties were birthed about a decade ago. With ultrasounds routine for expectant parents, and social media encouraging people to publicize every aspect of their lives, pregnant couples began inviting friends and family to gatherings where they would unveil the sex of their unborn child, then post or tweet the news to the world.
Initially, the celebrations were simple affairs. Couples would simply announce the baby's gender. Over time, people got more creative. Today it's common for parents to reveal their baby's sex by opening a box filled with pink or blue helium balloons, or by cutting into a cake appropriately colored on the inside. But reveals run the gamut. One pregnant couple smashed open a confetti-filled piñata to unveil the sex of their child; another had guests open "powder bombs" that spewed pink or blue powder into the air.
Sometimes, parents want to be surprised along with their party guests. So they have their medical professional seal the ultrasound results in an envelope that is delivered directly to a baker or other party professional, who prepares the reveal for them as well as their guests.