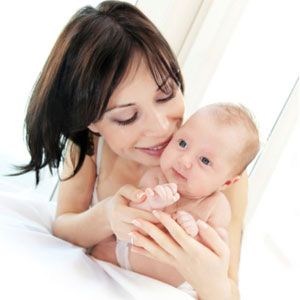 Babies not only cry for your attention, they thrive on it. Taking time to bond with your baby can foster the development of your baby's self-esteem, setting a strong foundation for your baby's future. Learn more about caring for your baby on the next page.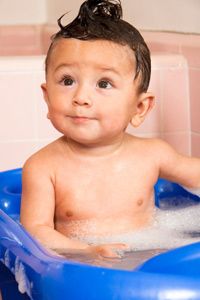 iStockphoto.com/Michael DeLeon
Bath time for your baby might seem like a daunting task, but once you find the best technique, you and your baby will become more relaxed. The key is to go in stages, starting with a sponge bath in a bath seat until your baby and you are comfortable enough to move on to the tub.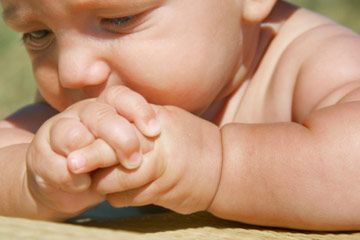 iStockphoto.com/Alena Yakusheva
A baby only needs to be bathed three times a week or every other day. Washing your baby too frequently could lead to dry skin, so some parents use baby cleansing wipes or a warm towel in between baths. Babies go through a natural peeling process, so don't be alarmed if you notice peeling. Keep your baby cleansed and moisturized and the peeling will eventually stop.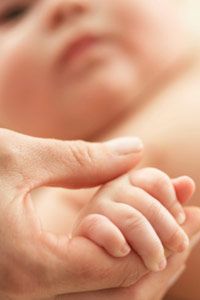 Marili Forastieri/Photodisc/Getty Images
Keeping your baby's nails clipped and filed is another important step in caring for your baby. This will help prevent scratches on your baby's face.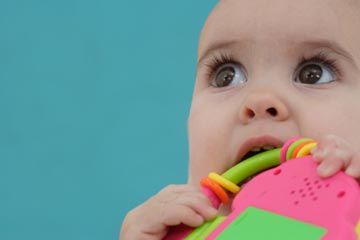 Elie Bernager/Getty Images
Babies typically begin teething between the ages of 6 and 8 months. Over-the counter teething preparations containing a topical anesthetic can be helpful, but never give aspirin to a baby. Learn more about a baby's teeth on the next page.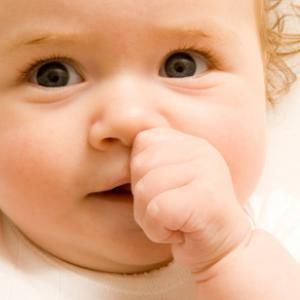 Elke Van de Velde/Digital Vision/Getty Images
Thumb-sucking might look like an adorable, harmless habit, but if it continues after a certain age, it could ruin your baby's teeth. Some professionals say that pacifiers and thumb-sucking are fine until adult teeth appear, but if you want to play it safe and wean your baby off earlier, be prepared for what may follow ...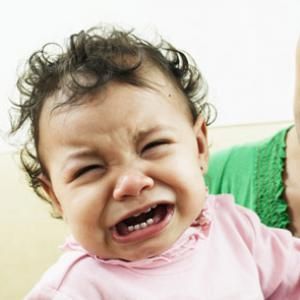 Peter Griffith/Taxi/Getty Images
The crocodile tears will pour -- sometimes without reason. But if your baby begins to cry excessively -- three hours a day, for three weeks or longer -- you might have your baby checked for colic. Fortunately, more often than not, a baby's cry is a sign of something less serious. Find out other causes of crying on the next page.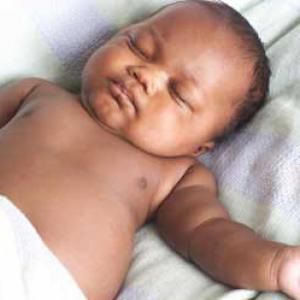 Tears might simply indicate that nap time is long overdue. Your baby should always be put to sleep on their backs on a firm mattress -- this will prevent suffocation. Another common reason for a crying fit can be found on the next page.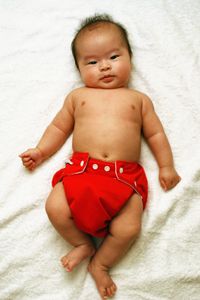 © iStockphoto.com/samxmeg
It might be time to change the diaper. Make sure you have clean hands and all you need close by. Cloth diapers don't contain chemicals and my not irritate your baby's skin, plus they are cheaper -- you just have to wash them.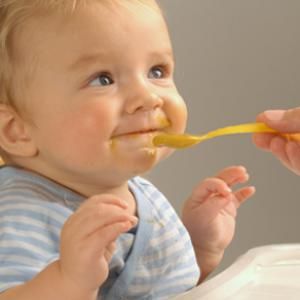 Empty tummies often trigger fussiness, and if that's the case, then the look on your baby's face after the first spoonful of food will say it all. Bottle-feeding? See important safety tips on the next page.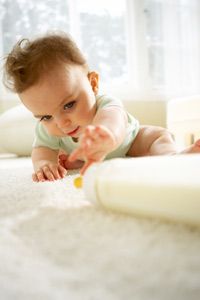 Marcy Maloy/ Digital Vision Collection/Getty Images
If you decide to bottle-feed your baby, make sure to avoid polycarbonate plastics and plastics marked with recycling code 7. Never heat plastic bottles, so keep them out of the microwave and dishwasher. The best option is to purchase bottles made from glass or go with a safer plastic such as polyethylene, polypropylene or polyamide.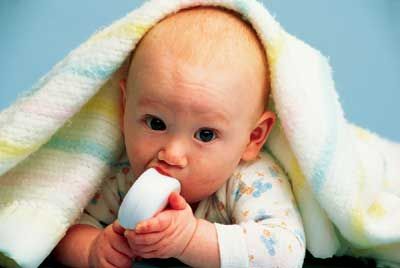 Publications International, Ltd.
There are some things you don't want your baby to put in his or her mouth. Keep peanuts, seeds, hot dogs, popcorn, bones, toy parts, crayons, stickers, tacks/buttons, pins/nails/screws and coins away from your baby to help prevent accidents.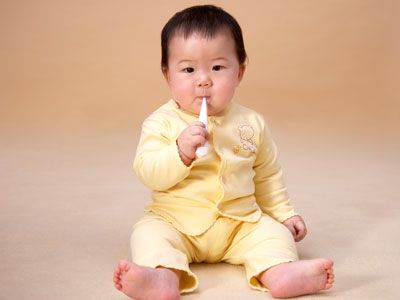 Sky View/Digital Vision/Getty Images
In addition to accidents, watch out for baby fevers. You should take your baby to the doctor if he or she is less than 8 weeks old and has a temperature higher than 100.4 F. Also go to the doctor if your child is less than 3 months old and is not behaving as usual, or if your child is between the ages of 3 months and 36 months and has a fever greater than 102.2 F.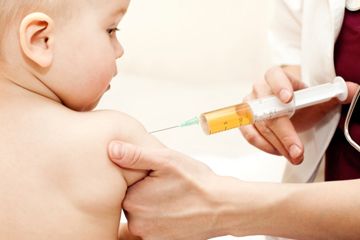 To prevent illness and disease, get your baby vaccinated. The CDC recommends that babies up to age 3 receive several immunizations, including hepatitis A and B, polio, measles, mumps, rubella, rotavirus and influenza.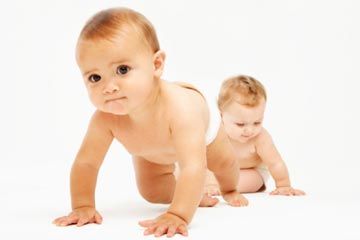 Siri Stafford/Photodisc/Thinkstock
Before you know it, your baby will be crawling and getting into more things around the house. Baby-proof your home with socket protectors and locks for cabinets that contain harmful products. See why exercising your baby is important on the next page.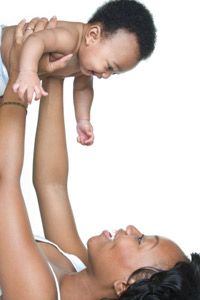 ©iStockphoto.com/KimRuoff
Although newborns have little control of muscles, they still enjoy the feeling of their limbs flexing, extending, twisting and moving through space. As your baby gets older, movement and exercise help him maintain balance, develop strength and use new muscles. Exercise at any early age also establishes a habit of activity that carries over into adulthood.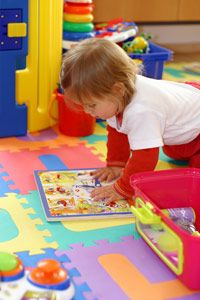 Photographer: Ingrid Balabanova Agency: Dreamstime.com
Don't forget playtime! It's a great way to burn off energy of a well-rested and fed baby. It can also play a major part in your baby's cognitive and motor development. For more tips, see our collection of baby health articles.