Having a newborn in your home may sometimes seem like a three-ring circus. Now you're thinking of taking the show on the road? Get ready for a challenge.
The first question is this: Should you travel at all? If your baby is younger than 6 weeks old, check with your doctor. Some pediatricians discourage travel, especially by air, for infants that young. These babies are vulnerable to infection and the exposure just isn't worth the risk.
Some babies travel well, sleeping through most of the trip. Even so, things can still go wrong: You could lose your bag, run out of diapers or have to ride for hours holding a fussy baby who just won't settle down. The best strategy when the "Baby on Board" sign goes up is to be prepared for anything -- and keep your fingers crossed.
Read on to find out how a little planning and a few simple precautions can make your trip easier for you and your infant.
If you're traveling by air, make your reservations and get your seat assignments as early as you can. Requesting a bulkhead seat can give your more room to maneuver. Some spouses book plane seats away from each other, which lets one rest while the other minds the baby.
It's also good to stick to your baby's regular routine before you leave. Don't deprive him of sleep hoping he'll snooze through the trip -- it doesn't usually work.
For car trips, make sure you're clear about your route. You'll likely have enough distractions without wrestling with road maps. Draw up a trip timeline so that you have an idea of where you'll be when.
Your baby's luggage may take up even more room than your own. Here are a few things you should definitely have handy:
The baby's birth certificate -- you'll need proof that your child is younger than 2 to ride free on a plane or train.

Several changes of clothes for baby and at least one for yourself in case of spit-ups or other accidents.

A blanket that smells of home to help ease the baby's anxiety.

A diaper-change pad, since you never know when you'll need it.

Several quart-sized zip-close bags for wet or soiled clothes.

Sanitizing wipes.
For air travel, don't try to stuff everything into a standard diaper bag. A full-sized carry-on gives you more room and lets you organize things more efficiently.
On many flights, children younger than 2 can ride for free, but they have to spend the trip on their parents' lap. Saving money this way can be tempting, but in some cases paying for a seat might be worth the extra expense.
For one thing, in his own seat, your baby will get to ride strapped into a familiar car seat (as long as it's FAA-approved), which gives your arms a rest during long flights. Plus, you'll have the car seat available when you reach your destination. And the cost may not break the bank -- some airlines let young passengers ride for half price.
If you decide not to reserve a seat for your infant, try to travel during a time that's not busy. This makes it more likely there will be some empty seats where you can spread out. Some couples request window and aisle seats in a three-across configuration, so if nobody takes the middle seat, they can use it for the baby.
7
Prepare for Airport Security
With a little planning, you can get through the airport security bottleneck without issue. Remember that you can bring baby formula, pumped breast milk and juice through security, but in many countries, water and other liquids are limited. Plan to buy bottled water after you've passed through security.
A baby sling can be especially helpful at this point. It leaves your hands free for maneuvering luggage and removing your shoes.
If you've decided to hold your baby rather than reserve a seat, the infant still needs a boarding verification document when passing through security. Some airlines let you take your stroller to the gate, where it will become checked luggage and you can retrieve it when getting off the plane.
At no time should you be separated from your baby during the security check. And just a reminder: Never put your baby through the X-ray machine (yes, it has happened).
6
Keep Your Baby Comfortable
No matter how you're traveling, it's always a good idea to change diapers and feed your baby, if needed, before you start out.
If you plan to breastfeed during a flight, inform flight attendants in advance. There should be no problem, but the close quarters can be awkward. The attendants might let you move to a less crowded area for privacy. For your own comfort, use pillows to prop up the baby while breastfeeding.
Some mothers use a waterproof airsickness bag with hot water provided by a flight attendant to thaw frozen breast milk in flight. If you're using powdered formula, bring bottled water to mix it. Don't use water from the tap on the plane because it might not be as clean.
You're riding along on the highway, and the little one starts crying. What do you do? The best thing is to stop the car. While the car is moving, never take the baby out of the car seat for a feeding or burping session or to ease a crying spell. It can be tempting, but for his or her own safety, the baby has to stay in the seat whenever the car is in motion.
Also, be sure you're using the right type of child restraints. The baby's seat should always be in the back seat facing backward until he or she weighs 20 pounds (around age 1). Don't put a rear-facing car seat in the front seat of a car equipped with airbags -- it can be fatal in an accident. Make sure the seat is secured properly -- a loose seatbelt and loose straps on the car seat are two of the most common car seat mistakes.
On a long car trip, plan to stop at least every two hours. Even if your infant doesn't need to be fed and changed, just getting out of the car seat and moving around can make him or her a lot happier. When you're rolling along, try singing songs. It's a good way to entertain your baby, pass the time, and keep your spirits up.
When it's time to eat, instead of the hassle of finding an infant-friendly restaurant, a picnic is often easier. Bring food from home or pick up something at a roadside supermarket.
Taking a train has some distinct advantages when traveling with a baby. It's often roomier than a plane, and it relieves you of driving so you can spend time with your little one. For long trips, you can book a sleeping compartment. Dining is often available, and the crew may be able to refrigerate formula or warm a bottle for baby. Another bonus is that you don't have to worry about tight luggage restrictions.
When traveling on the train, take advantage of the ability to move around. Walking the aisles and sitting in the observation or lounge car can help keep your baby happy. If you can, find two seats facing each other so you can put your baby in the seat opposite.
2
Look Ahead to Your Destination
On a car trip, don't wait until you're on the trip to choose a place to stay. Find a place that's suitable for your infant and reserve ahead. When you arrive, be sure check your hotel room for dangers like paint chips or an unprotected balcony, if your infant is beginning to crawl.
No point in lugging strollers, cribs and baby baths with you if they're available to borrow at your hotel. Check ahead. If you're visiting relatives, offer to buy them a used stroller to have ready. Same with a car seat.
Also at the hotel, ask about child care options. An infant requires a mature, trained, well-screened adult caregiver, not just a babysitter. If it fits your budget, stay in a suite rather than a single room. It gives your infant a chance to sleep and you a chance to unwind without having to tiptoe around. A balcony is also good too -- you can relax outside without disturbing the baby.
You're on a crowded airplane or train and your baby starts crying and won't stop. What to do? Try to keep smiling. Remember your own anxiety will just give the infant more distress. Make an effort to calm the baby, but don't obsess about it. Some parents bring along foam earplugs to hand out to fellow passengers, just in case. The gesture can head off dirty looks you might get otherwise.
Expect everything to take longer and leave plenty of time. Hurrying can be as hard on your baby as it is on you. Also, remember that most people like babies, and flight attendants and others are often willing to help you out.
When you finally reach your destination, congratulate yourself. You've met the challenge and can relax -- until it's time to return home.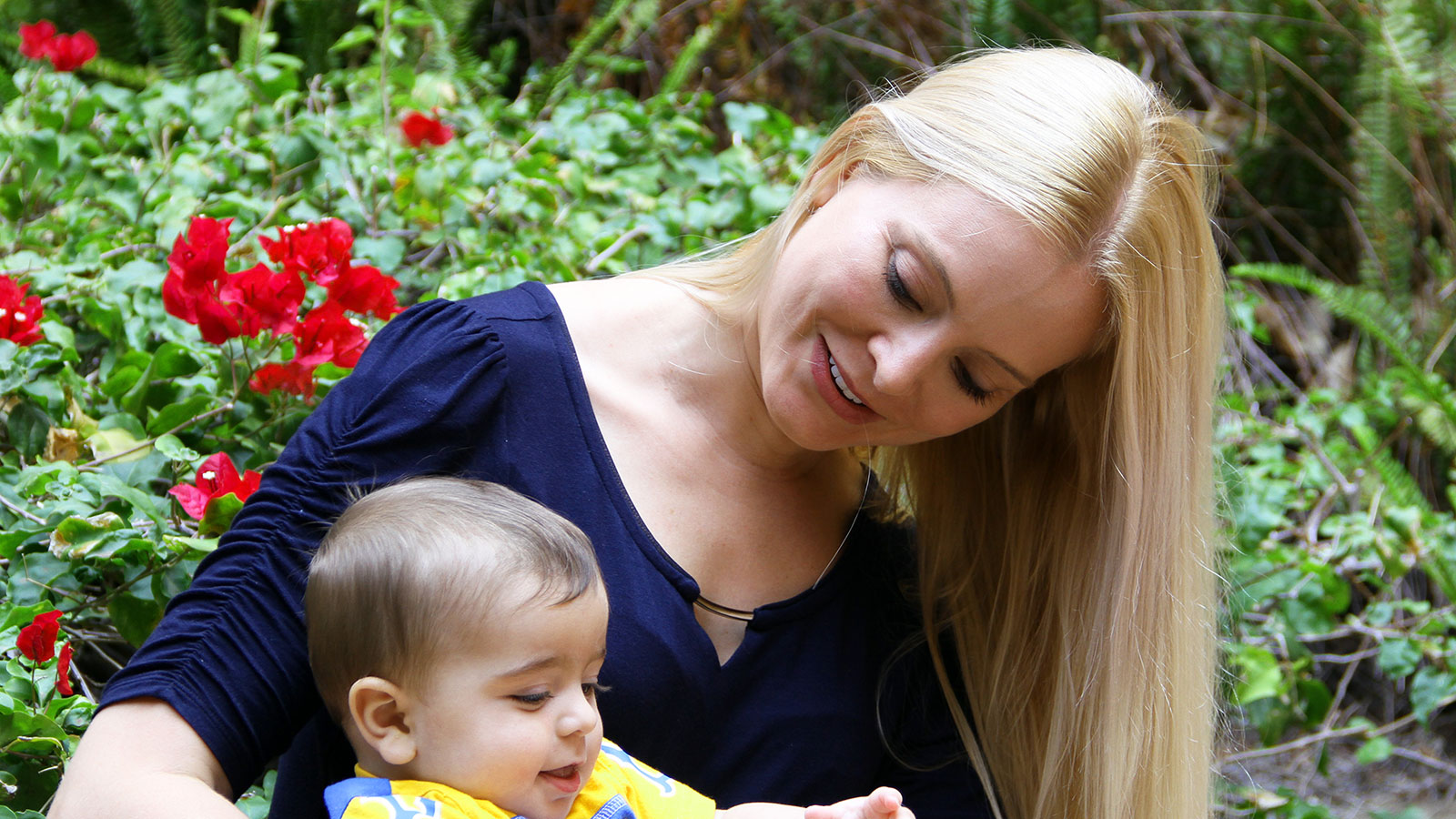 Up Next
HowStuffWorks reports on ChatterBaby, an app developed by a UCLA scientist and mother to take the guesswork out of a baby's cries.
---
Related Articles
Sources
American Academy of Pediatrics. "Travel Safety Tips." (accessed May 14, 2010)http://www.aap.org/advocacy/releases/travelsafetytips.cfm

Children's Physician Network. "Tips for Infant Car Travel." (accessed May 14, 2010)http://www.cpnonline.org/CRS/CRS/pa_carseati_pep.htm

Federal Aviation Administration. "Child Safety on Airplanes." (accessed May 14, 2010)http://www.faa.gov/passengers/fly_children/crs/

Healthy Children. "Flying with Baby." (accessed May 14, 2010)http://www.healthychildren.org/English/safety-prevention/on-the-go/pages/Flying-with-Baby.aspx

Hoecker, Jay L., M.D. "Is Air Travel Safe for an Infant?" Dec. 19, 2009. (accessed May 14, 2010)http://www.mayoclinic.com/health/air-travel-with-infant/hq00197

National Highway Traffic Safety Administration. "Traffic Safety Facts, 2008 Data." (accessed May 14, 2010)http://www-nrd.nhtsa.dot.gov/pubs/811157.pdf

National Highway Traffic Safety Administration. "Traffic Safety Facts, June 2009." (accessed May 15, 2010.)http://www-nrd.nhtsa.dot.gov/Pubs/811153.PDF

Parenthood.com. "Summer Car Safety." (accessed May 14, 2010)http://www.parenthood.com/article-topics/summer_car_safety.html

Reents, Jennifer Newton. "What a trip! Air travel with an infant" (accessed May 14, 2010)http://pregnancyandbaby.sheknows.com/pregnancy/baby/What-a-trip-Air-travel-with-an-infant-3138.htm

SafeKids.org. "Car Seats, Booster and Seat Belt Safety Fact Sheet." (accessed May 14, 2010)http://www.safekids.org/our-work/research/fact-sheets/car-seats-booster-and-belt-safety-fact-sheet.html

Southwest Airlines. "Traveling With Infants and Toddlers." (accessed May 14, 2010)http://www.southwest.com/travel_center/infants.html

State of North Carolina. "N.C. Public Health tips for beating the heat." (accessed May 15, 2010)http://www.surry.com/pdf%20files/hot%20weather%20precautions%20FINAL%206-30-08.pdf

Transportation Security Administration. "Traveling with Kids." (accessed May 14, 2010)http://www.tsa.gov/travelers/airtravel/children/index.shtm#tips

Travelers Aid International. "About Travelers Aid." (accessed May 14, 2010)http://www.travelersaid.org/

Wysong, James. "Baby on board: Traveling with youngsters." Oct. 10, 2006. (accessed May 14, 2010)http://www.msnbc.msn.com/id/15210565/