Few images pull the heartstrings like that of a nursing baby in a mother's arms. They are relaxed, bonded, full of the joy and magic of new life. It's just so ideal.
For many people, though, that's not the whole story. Breast-feeding can sometimes be a complicated process that takes adjustment, practice and learning on both the baby's and the mother's parts. It can, for a new mom, be an unexpected struggle.
It can also offer some very pleasant surprises.
Here, 10 things your girlfriends (or your birthing-class instructor) might not be telling you about breast-feeding, beginning at the very beginning.
First: Have they told you your milk won't come in until a few days after you give birth?
10
You Don't Have Milk Immediately
For mothers who intend to breast-feed, nursing is one of the first things that happens after baby enters the world. Right there in the delivery room, you'll put the baby on your breast for the first time.
There's no real milk at this point, though. For the first few days after delivery, the substance your baby is drinking is colustrum, an extremely digestible, thick, yellowish substance that carries essential antibodies, proteins and energy stores to your newborn. Only tiny amounts come out, which lets your baby practice feeding before the real milk supply starts flowing.
Some moms worry their infant isn't getting enough to eat, but this is all completely normal. Typically, mother's milk starts filling your breasts (and the baby) anywhere from two to five days after delivery.
Next: Have they told you it might hurt?
While this is not something to get too hung up on beforehand, you may want to be prepared for some discomfort.
Lactation experts say breast-feeding shouldn't hurt -- and that if it does, something isn't right. This might mean a blocked duct, or maybe an infection. More often, though, there's a simpler cause: inexperience.
Most women do experience some pain when they first start out, typically due to the way the newborn is (or isn't) latching on. A correct latch (the successful positioning of the nipple in the baby's mouth) doesn't always come naturally, but it can usually be learned with some practice, and lactation consultants are available to help out.
If you do experience pain, know two things:
For most women, it passes, and breast-feeding turns into an easy and enjoyable time between mom and baby.

Do call a lactation consultant (or doctor or knowledgeable friend) for help as soon as you think you may need it. The sooner you get it right, the better for everybody.
Next: Have they told you there might be blood?
Coming in as a big ol' entry in the "yikes" category, you may find your nipples taking a real beating starting out. There can be chapping and cracking and, yes, bleeding. It's from all that sucking -- every two to three hours for 20 to 40 minutes, for a newborn.
Again, not something to sweat too much beforehand. It's common, and it typically passes. With practice and a good latch, your nipples will be just fine, and there are lots of creams, ointments and patches you can try to get them back to health. Here, too, a lactation consultant or your doctor can help, since sore and bleeding nipples might be caused by poor technique or physical problems within the breast.
If you find your nipples can't take it, you can always switch to a bottle. Feeding should be a time of closeness and bonding, not dread.
Next: Have they told you your nipples might change color?
7
Your Nipples May Change Color
Your body goes through countless changes during and immediately following pregnancy -- sometimes, you barely recognize yourself. Among those changes is nipple color.
Almost all pregnant women experience a darkening of the nipples (and areolas) that begins during pregnancy. It results from a hormone-triggered, temporary increase in melanin and affects other skin areas, too. The pigmentation typically starts fading once pregnancy and/or breast-feeding are over.
It can also go the other way. Nipple-blanching during breast-feeding, unlike nipple darkening, is a sign of a problem. It could indicate, among other things, a poor latch-on or a condition called Raynaud's phenomenon (which is less common). Both are fixable. Call your doctor if you notice your nipples turning white and likely feeling sore, too).
Next: Have they told you breast-feeding burns tons of calories?
Sure, breast-feeding promotes bonding, and breast milk is healthiest for baby -- but it gets better. Breast-feeding helps new moms drop the baby weight.
The energy required for milk production is high: Upward of 600 calories per day to meet the needs of a healthy baby. Even taking into account the few hundred extra calories a nursing mom is supposed to eat to allow for this milk production, breast-feeding expends enough energy to be a pretty big assist in post-pregnancy weight loss.
Next: Have they told you about the period reprieve?
5
It Keeps Your Period Away
What's better than nine months without a period to deal with? Another three or four after delivery.
Typically, women who breast-feed get a menstrual reprieve beyond the length of the pregnancy -- at least two or three months, for most. Women who breast-feed for a year (or two) can go even longer. It puts a delay on fertility, presumably nature's act of kindness to allow you to catch your breath between pregnancies.
Next: Have they told you it's good for your health?
4
It May Help You Live Longer
Certainly, aiding in post-pregnancy weight loss makes breast-feeding good for your health, but it goes further than that.
A study published in the journal New Beginnings in 2009 studied 140,000 women who had breastfed for at least a month following pregnancy. It found that breast-feeding for a month or more reduced the occurrence of high cholesterol, high blood pressure and diabetes. Breast-feeding for at least a year also reduced the risk of heart attack and stroke.
Next: Have they told you it gets easier with each birth?
3
There's a Learning Curve
Many women who have trouble breast-feeding a first child find it to be much easier with the next one. The lesson? Babies aren't the only ones who need to perfect their nursing techniques. Moms, too, need to learn how to breast-feed successfully, especially how to hold and position their babies for an ideal latch.
The learning curve can sometimes be steep, but once you get it, you get it. Nursing subsequent children will often be a lot easier than nursing the first.
Next: Have they told you there are some women who can't breast-feed?
Evolutionarily speaking, it makes sense that breast-feeding would be a universal capability, and the decision to bottle feed just that: a decision. There are, however, a few women who actually don't have a decision to make.
For instance, a small number of women have breast anomalies that mean they simply don't produce enough milk. Others must re-start a crucial medication, one that doesn't allow for breast-feeding, immediately after delivery. Some babies, too, will be born with facial abnormalities that make a good latch impossible -- in this case, it's often still possible to pump and bottle-feed, which is a nice alternative.
Finally: Have they told you about milk banks?
1
You Can Donate Your Milk
While all babies benefit from drinking breast milk, there are some who, due to medical conditions, need it. In the case that mom's milk is not available, perhaps because of production problems or because mom herself is unavailable, a baby may be given donor milk.
There are "milk banks" all over the country. They store donated breast milk and provide it to needy infants. If you have more milk than you need, or if your baby needs more than you have, you might consider contacting a milk bank (or a hospital) to find out about giving or receiving breast milk. Here are a few places to start:
For more information on breast-feeding, motherhood and related topics look over the links on the next page.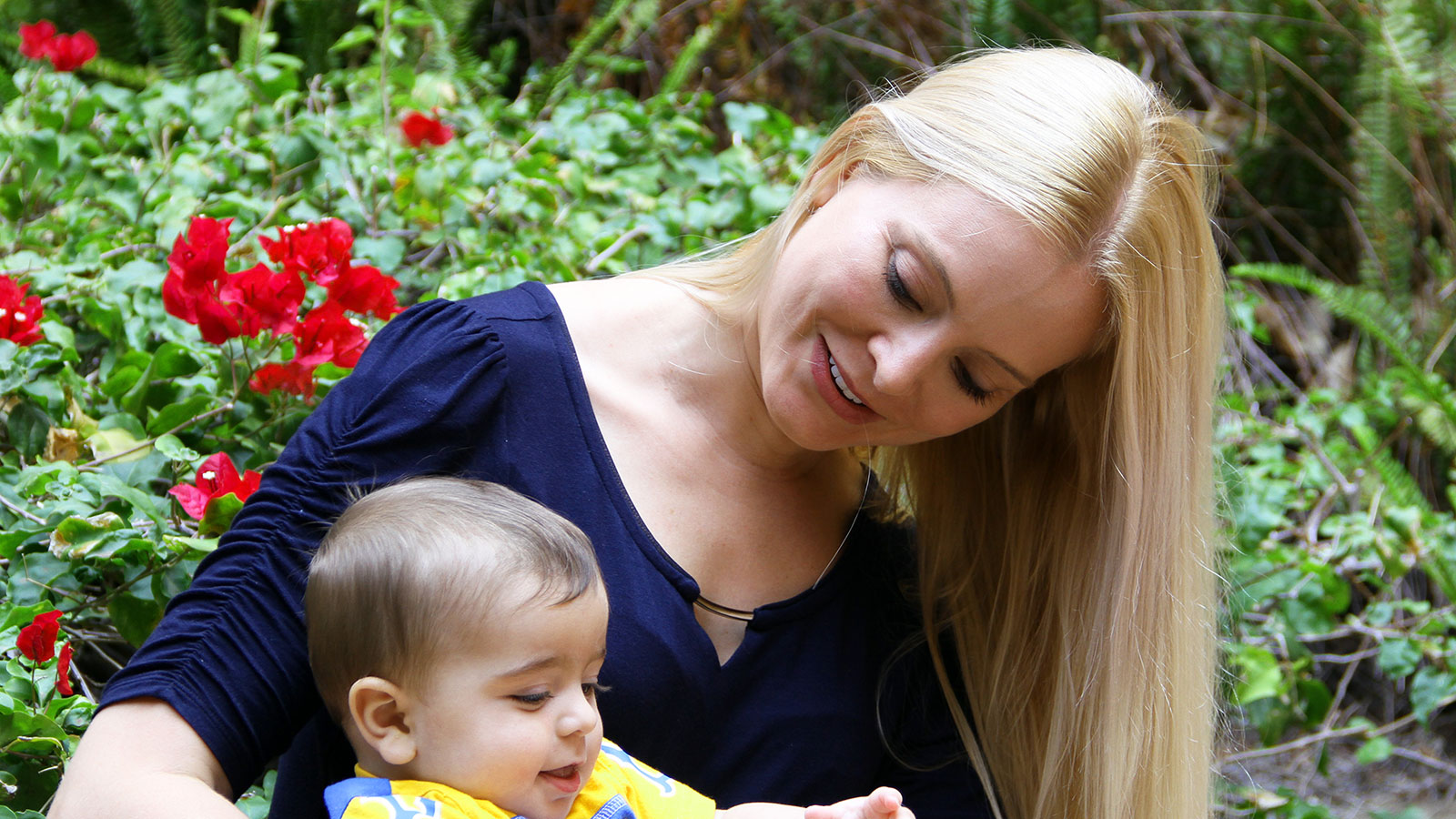 Up Next
HowStuffWorks reports on ChatterBaby, an app developed by a UCLA scientist and mother to take the guesswork out of a baby's cries.
---
Related Articles
Sources
Breastfeeding vs. Formula Feeding. Kids Health. (Feb. 7, 2011)http://kidshealth.org/parent/growth/feeding/breast_bottle_feeding.html

Breastfeeding Problems Overview. Up To Date. (Feb. 7, 2011)http://www.uptodate.com/contents/patient-information-common-breastfeeding-problems#H21

"Good for Moms, Too." La Leche League International. (Feb. 7, 2011)http://www.llli.org/NB/NBMarApr09p46.html

Human Milk Banking Association of America (Feb. 7, 2011)http://www.hmbana.org/

Insufficient Glandular Tissue. (Feb. 7, 2011)http://www.noteveryonecanbreastfeed.com/

National Milk Bank. (Feb. 7, 2011)http://www.nationalmilkbank.org/

Pitman, Teresa. "Ouch! When Breastfeeding Hurts." Today's Parent. (Feb. 7, 2011)http://www.todaysparent.com/pregnancybirth/breastfeeding/article.jsp?content=20051220_134816_1328&page=1

Rusch, Elizabeth. "Breastfeeding: Secrets of Success." Fit Pregnancy. (Feb. 7, 2011)http://www.fitpregnancy.com/yournewlife/breastfeeding/40729797.html

"What is colustrum? How does it benefit my baby?" La Leche League International. (Feb. 7, 2011)http://www.llli.org/FAQ/colostrum.html