This one's got to make it to Ripley's Believe It Or Not. A family in Philadelphia counts the mummified remains of a baby among their cherished family heirlooms.
The tiny mummy had been in the Peavey family for about 100 years before a judge ordered it buried in 2006. "Baby John" died of natural causes soon after he was born, and had been passed from generation to generation ever since. The body was confiscated after a young Peavey mentioned the heirloom at her daycare center.
The Peavey family's heirloom was stolen by a grave robber in 2010. As of May of that year, the mummy remains missing.
Bet you're glad all you inherited was grandma's handmade quilt.
For more information on family heirlooms and related topics, including how to care for them, look over the links below.
Related Articles
More Great Links
Sources
Ma, Amy. "A Lu Legacy: Cooking Up a Family Heirloom." The Wall Street Journal. March 25, 2010.http://online.wsj.com/article/SB10001424052748703312504575142911175155260.html

Maddox, Teri. "Local family makes unusual find among family heirlooms." News-Democrat. BND. June 12, 2010.http://www.bnd.com/2010/06/11/1289190/19th-century-bloodletting-device.html

Family heirloom makes its way home. Times & Transcript. June 21, 2010.http://timestranscript.canadaeast.com/front/article/1103079

McCormack, Kathy. "Gravedigger steals family's mummy heirloom." Philadelphia Daily News. May 5, 2010.http://www.philly.com/dailynews/national/20100505_Gravedigger_steals_family_s_mummy_heirloom.html

Lazzari, Adam. "Gipsy Moth celebrates 80 years aloft." EDP24. June 28, 2010.http://www.edp24.co.uk/content/edp24/news/story.aspx?brand=EDPOnline&category=News&tBrand=EDPOnline&tCategory=xDefault&itemid=NOED27%20Jun%202010%2015%3A14%3A31%3A987

Forced Landing Makes Fast Friends of Pilot, Farmer. NAZ Today. June 20, 2009.http://www.naztoday.com/news/arizona/2009/06/forced-landing-makes-fast-friends-of-pilot-farmer/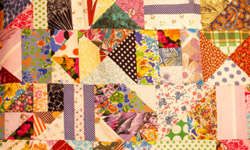 Up Next
Can you identify the 10 most common heirlooms? Learn about the 10 most common heirlooms at TLC Family.
---