Son, someday, these mummified remains will be yours.
It's not something you hear every day. Most people end up with Grandpa's pocket watch, or Great Grandmother's recipe book carried over on the boat, or a ruby brooch from the roaring '20s.
But a select few, perhaps lucky, perhaps not, will inherit an heirloom for the ages.
Here, five of the wackiest family heirlooms on public record. First up, an inheritance that requires about 6,000 feet of straightaway.
Some people will have to rent a storage space to house a family heirloom. Some people will have to find a hangar.
Airplanes are not the most traditional of heirlooms, what with their enormity and all, but plenty of them are considered collectors' items and are therefore passed through generations -- something like vintage cars, only they require a special license to "drive" and won't squeeze into a garage.
Northern Arizona Today tells of Charles Downey of Arizona, a retired Naval aviator who has a vintage, 1941 Meyers light aircraft he considers a family heirloom (and a lucky one at that: He crash-landed it in 2009 and emerged without a scratch). Simon Kingston of Switzerland also has an heirloom plane, a 1930 Gipsy Moth housed in England. It was owned by his father years before, and, according to British newspaper EDP, is currently the oldest aircraft in Britain sporting a certificate of airworthiness.
Up next, an heirloom that calls for a freezer.
Heirloom gravy: If not commonplace, there are still a good number of people who have century-old lu in their freezers.
It's a brown, gravylike liquid that serves as a braising sauce in traditional Chinese cuisine. It is passed from generation to generation -- but it does require upkeep. The lu must be periodically defrosted and cooked for hours in order to maintain its viability.
In old China, food heirlooms weren't that uncommon -- not only lu but also preserved fruit and preserved tea were pretty normal things to hand down to one's children. Those foodstuffs that are still around can be worth tens of thousands of dollars today.
Up next, an heirloom that ran a factory.
To most of us, the stuff belongs in a junkyard. Very, very old machinery, perhaps not the most conventional of high-value items, can nonetheless mean a lot to a select few.
The Canadian Times & Transcript reports that Aubrey Maillet in 2010 found and bought the circa-1935 engine he had worked with more than 60 years before. The ancient, two-horsepower engine first powered the small, family-owned herring cannery that was his workplace at the age of 10 and later hauled lobster traps onboard the Maillets' fishing boat.
In South Dakota, the Olson family treasures a 1921 tractor that's been with them since the Prohibition era. According to Farm Collector magazine, this machine even works. The Olsons run it each year in the town parade so everybody can hear the engine roar.
Up next: It's not (exactly) a torture device.
You see some old medical devices in museums and history books. They recall treatments like cupping, in which a vacuum is created using glass cups against the skin to pull blood to the surface (still used today in alternative medicine, actually). Or others like bloodletting, which involved draining the body of large amounts of blood in order to rid a person of a vast array of ailments, from viruses to depression.
Some families count such equipment among their family heirlooms. It's easy to see how they'd have some intense memories attached to them.
The Day family, for one, according to a report in a local Illinois paper, was cleaning out the attic in 2010 when they found a leather and metal pocket-knife-looking tool they'd never seen before. It turned out to be a bloodletting device from the 1800s, used by a Day to help injured soldiers during the Civil War.
A 19th century vein cutter is perhaps not something to keep around the home. The Days donated it to a museum.
Up next: We weren't kidding about the mummified remains.
This one's got to make it to Ripley's Believe It Or Not. A family in Philadelphia counts the mummified remains of a baby among their cherished family heirlooms.
The tiny mummy had been in the Peavey family for about 100 years before a judge ordered it buried in 2006. "Baby John" died of natural causes soon after he was born, and had been passed from generation to generation ever since. The body was confiscated after a young Peavey mentioned the heirloom at her daycare center.
The Peavey family's heirloom was stolen by a grave robber in 2010. As of May of that year, the mummy remains missing.
Bet you're glad all you inherited was grandma's handmade quilt.
For more information on family heirlooms and related topics, including how to care for them, look over the links on the next page.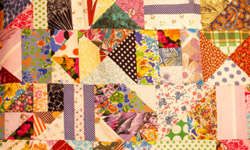 Up Next
Can you identify the 10 most common heirlooms? Learn about the 10 most common heirlooms at TLC Family.
---
Related Articles
More Great Links
Sources
Ma, Amy. "A Lu Legacy: Cooking Up a Family Heirloom." The Wall Street Journal. March 25, 2010.http://online.wsj.com/article/SB10001424052748703312504575142911175155260.html

Maddox, Teri. "Local family makes unusual find among family heirlooms." News-Democrat. BND. June 12, 2010.http://www.bnd.com/2010/06/11/1289190/19th-century-bloodletting-device.html

Family heirloom makes its way home. Times & Transcript. June 21, 2010.http://timestranscript.canadaeast.com/front/article/1103079

McCormack, Kathy. "Gravedigger steals family's mummy heirloom." Philadelphia Daily News. May 5, 2010.http://www.philly.com/dailynews/national/20100505_Gravedigger_steals_family_s_mummy_heirloom.html

Lazzari, Adam. "Gipsy Moth celebrates 80 years aloft." EDP24. June 28, 2010.http://www.edp24.co.uk/content/edp24/news/story.aspx?brand=EDPOnline&category=News&tBrand=EDPOnline&tCategory=xDefault&itemid=NOED27%20Jun%202010%2015%3A14%3A31%3A987

Forced Landing Makes Fast Friends of Pilot, Farmer. NAZ Today. June 20, 2009.http://www.naztoday.com/news/arizona/2009/06/forced-landing-makes-fast-friends-of-pilot-farmer/