Once your baby's due date finally arrives, it's like stepping into a time machine with the dial set ahead to high school graduation. It really goes that fast. Our best advice? These pre-baby days are prime time to squirrel away a few things for the future. An heirloom, whether modern or antique, is a powerful connection to your history.
Of course, you don't have to be pregnant to start waxing sentimental. If you plan to ever have a child, it simply makes sense to save a few things along the way. Not only could your keepsakes someday offer your progeny a glimpse of your family's heritage, but they could also increase in value. Of course, being sentimental can be thrifty, too. You stand to save a lot of money if you create your own heirlooms.
5
Things Your Child Can Play With
Sure, there's something to be said for the Hot Wheels or Barbie collection you amassed by "being good" every time you traipsed through a crowded grocery store with your parents. But what about some homegrown entertainment for your own child? You can become a toymaker simply by reusing ordinary household items (see, now you don't have to feel bad about not driving a hybrid).
Simply check out the price tags in any store with "toys" in the name and you'll see just how much money you're going to save. Now, we're not suggesting outfitting your child's toy box with a couple of rocks and a stick. Instead, these mom-fashioned toys are developmentally appropriate and delightfully elegant in their simplicity. From adorably soft dolls crafted from mate-less socks to propeller boats built from milk cartons, you can stockpile toys en masse to entertain your kid from birth to age 3 -- before he or she even makes a debut.
4
Things That Will be Valuable Someday
If your jewelry box isn't home to your grandmother's pearls or your great aunt's diamond solitaire, consider beginning your own heirloom tradition. For starters, you probably have a class ring crafted from platinum, yellow gold or white gold -- precious metals that increase in value over time. But if you'd rather shop for traditional jewelry, remember that a classically cut diamond pendant or ruby earrings are still likely to be in vogue 30 years from now. Looking for a more personal touch? Include a stone signifying the baby's birth month (going way past your due date may put a wrinkle in this plan).
If you're the practical type, this next bit of news may be heartening: Nursery furniture, particularly the handcrafted or hand-painted varieties, can become a functional heirloom. Your baby may not use a cradle for more than a few weeks, but, as with precious jewelry, it can also be passed down to future generations.
3
Things That Signify Family Tradition
Sure, you loved your Cabbage Patch Doll, but what if her unblinking stare scares the bejeebers out of your little angel? All is not lost. Just box it up until you're ready to make a few bucks on eBay. (We're kidding -- sort of.) Though, when storing heirlooms, you really shouldn't put them in just any old box. Especially the ones that signify an important family tradition, like a family Bible or christening gown. See the sidebar on this page for more tips on preservation.
Sometimes, however, an heirloom can tell a story of its own. A family Bible, for example, often contains records of births, marriages and deaths. It may even prompt you to uncover your family tree -- which, by the way, makes a great gift. And, when you dig up those old photos of your ancestors, make a few copies and turn them into Christmas ornaments (we bought a DIY kit, it was a breeze). You can add to the ornament collection annually with photos of your own growing family, and then gift the whole thing to your child when he or she moves out someday. Voila! Instant holiday cheer.
2
Personal Things Only Your Child Will (Someday) Appreciate
Odds are, one of the most magical moments in your life started on the commode with a positive pregnancy test. Did you keep the stick? You're not alone. Turns out lots of expectant mothers view pregnancy tests as mementos.
OK, so your child may not appreciate a pregnancy test as an heirloom, but who's to say a belly cast won't fit the bill? Applying strips of warm plastered fabric to one's belly is not the spa-like experience we'd hoped it would be, but the end result was fun. After drying, the plaster cast reveals a life-size version of your burgeoning belly.
This public display is not unlike the "Mommy Measure," a measuring tape to record the upward inching of your midsection. Although we're not sure we want to reveal the specifics of our waistline to future generations, the idea of celebrating baby's in utero growth is cool. Which is exactly why we kept all those sonogram photos.
1
Things Your Child Will Appreciate as a Grown-Up
Waiting for a baby to arrive offers plenty of time to ponder all the nerve-wracking emotions that come with motherhood. It's a safe bet you'll have plenty of fodder for a blog to document the excitement of pregnancy. Before we get too mushy, though, let us add that there's a decidedly practical appeal to keeping a "before baby" blog: You don't have to work your way into those cliquish scrapbook circles, yet you can still get the same effect. Nor do you need a glue stick. And, it takes much less time.
Another idea? Long before your little darling clears his or her 18th birthday, you can use this time to start a college savings account. Giving your child a debt-free college education gives him or her a leg-up on the real world, one in which he or she won't be stuck paying back massive student loans. After all, this child's future is why you've gone to all the trouble of saving, storing and documenting your family's history in the first place.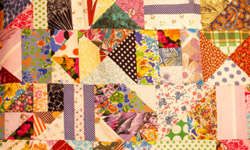 Up Next
Can you identify the 10 most common heirlooms? Learn about the 10 most common heirlooms at TLC Family.
---
Related Articles
Sources
AboutBeanies.com. "Buying and Selling Beanie Babies." AboutBeanies.com. (July 5, 2010)http://www.aboutbeanies.com/Buy_Beanies.cgi

EPT. "Proof Positive: Survey Reveals At-Home Pregnancy Test Trends." TheMakersofEPTBrand.com. June 22, 2010.http://themakersofeptbrand.presslift.com/proof-positive-survey-reveals-at-home-pregnancy-test-trends

Hoffman, Leah. "Popular Toys of the Last 100 Years." Forbes. Dec. 12, 2005. (July 3, 2010)http://www.msnbc.msn.com/id/10387831/

Kanamori, Miyako. "Sock and Glove." May 2007. HPBooks.

"Creating an Heirloom."http://weddings.weddingchannel.com/wedding-planning-ideas/wedding-fashion/articles/creating-an-heirloom.aspx

Stacy, Allison. "Heirloom Hints." Genealogy.com. (July 3, 2010)http://www.genealogy.com/84_stacy.html

Swain, Heather. "Make These Toys." July, 2010. Perigree Press.http://heatherswainbooks.com/make_these_toys_exc%20.php

Totten, Andrea. "Handpainted Furniture is an Heirloom Waiting to Happen." BabyShopMagazine.com. (July 5, 2010)http://www.babyshopmagazine.com/past/bss998.htm

World's Simplest College Cost Calculator. SavingForCollege.com. (July 5, 2010)http://www.savingforcollege.com/college-savings-calculator/