You don't have to go far from home to experience all of the fun of a camping trip. In fact, you don't have to travel farther than your own backyard. Instead of loading your car full of gear, food and games and trekking miles to a remote location in the woods, you can carry some stuff outside and set up camp. Here are some of the most fun, easy and inexpensive ways to enjoy a camping trip in the comfort of your own backyard.
Although you might not be able to build an actual campfire, you can break out the ol' grill and eat some camplike food. You can cook hot dogs, roast marshmallows, and dine on other camping fare to give your backyard camping expedition a taste of the great outdoors. In addition to a grill, some towns and cities allow the use of an enclosed fire pit which makes the experience even more authentic.
Sing-alongs are fun for just about any age group. Raise your voices with traditional camping songs that most kids learn in school, such as "I've Been Working on the Railroad" and "Oh! Susanna." Or you could branch out and sing pop songs from the radio. Songs that can be sung as rounds are also fun ways to have everyone join in the sing along. Just be careful not to wake up the neighbors!
Telling stories around the campfire is a quintessential camping activity that's easy to bring to your backyard. You can have each camper tell his or her own story, or you can make up a story as a group. Have one person start with a few lines of the tale, and then have another participant take over. Depending on your group of campers, you can tell funny stories to make everyone roll with laughter or scary stories to send shivers down their spines. Either way, you're bound to have an entertaining evening in the backyard while feeling like you're roughing it in the woods.
Flashlight games are a great way to entertain your campers once the sun goes down. Give everyone a flashlight and use them to make shadow puppets. You can also run around your backyard and play a game of flashlight tag. Another option is to do a flashlight scavenger hunt. Have one member of your group select an object that's in the backyard, and use your flashlights to seek out the item.
After the sun has set, you can spread a blanket out in your backyard, lie down and gaze at the stars. Try to have your campers identify constellations and shooting stars. Another fun way to enjoy the stars is to create your own names for patterns of stars that you see in the night sky. A telescope can make the experience even more eye-opening.
To give your backyard camping adventure an authentic feel, set up a tent in a flat area in your yard. If you don't have a tent, you can construct a makeshift one by throwing a blanket or sheet over a clothesline or other structure. Give your tent some shape by pinning it down with stakes. But be careful: A homemade tent might not hold up in the rain, so keep an eye on the weather forecast!
Board games aren't just for the indoors; a family favorite board game is equally fun outside. Play an old favorite like Candyland or Monopoly, or teach your kids how to play a game of strategy like checkers or dominoes. You won't have to worry about lugging your board games far when you pack up and head home.
With a simple deck of cards, you and your family can play countless games appropriate for a variety of age groups. You can teach your technology addicted kids a card game that you played during your childhood that they might not be familiar with. For the younger campers in your group, you might want to play an old favorite such as "War", "Go Fish", "Sevens" or "Old Maid." Of course, the adults in the group can play more competitive and complicated games such as poker or rummy.
Nothing beats a game of catch, dodgeball, kickball or bocce before the sun goes down. Challenge your campers to a series of relay races including a three-legged race, wheelbarrow race and egg-and-spoon race. Capture the flag and hide-and-seek can also be fun activities for a backyard camping trip. Depending on the number of people camping with you, you can even expand to team sports such as two-on-two soccer. Bottom line: Get active and be imaginative. Challenge your campers to come up with a unique and imaginative spin on one of these perennial outdoor favorites.
Camping trips are all about getting rid of the distractions of everyday life, so make sure that you extend this philosophy to a backyard camping trip as well. Although you're right outside your home, make sure to emphasize that camping is about inventing ways to have fun that aren't focused on electronics, cell phones, laptops or iPods. Think of fun and creative games and activities that don't involve technology. The imagination of your friends and family might surprise you.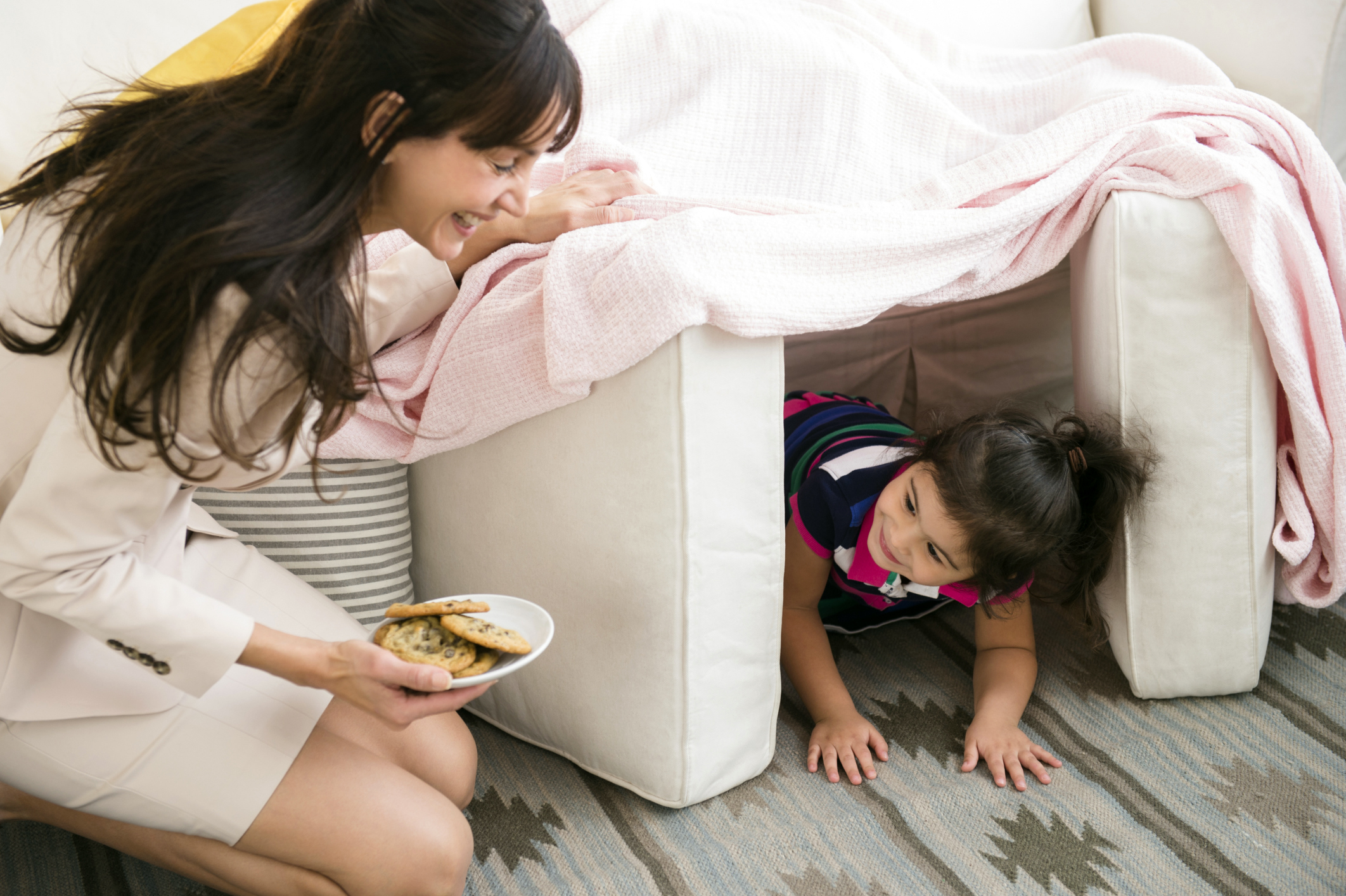 Up Next
Forts are fun for kids and adults. See 10 forts to build with kids to create the ultimate play experience.
---
Related Articles
Sources
Hellmich, Nancy. "The Whole Family Pitches in for Backyard Camping Trip." USA Today. 16 August 2010. http://www.usatoday.com/news/health/weightloss/2010-08-16-FFCcampout16_ST_N.htm

"Parents' Guide to Backyard Bash." Coleman. http://www.coleman.com/coleman/colemancom/newsrelease.asp?releasenum=58

Sixbear, Jaipi. "Inexpensive backyard camping for city kids." The Examiner. 11 September 2009. http://www.examiner.com/activities-events-in-denver/inexpensive-backyard-camping-for-city-kids?render=print

Susich, Kathryn. "Backyard Camping: pitch a tent and get the kids outdoors." Denver Post. 20 April 2010. http://www.doverpost.com/lifestyle/family/x57959653/Backyard-camping-Pitch-a-tent-and-get-the-kids-outdoors