The Rail Fence Quilt Block is from the Traditional Treasures Quilt Design. The simple, straight lines of this quilt block make it an instant classic. Download the Rail Fence Quilt Block as a PDF to print out the pattern. You'll need to enlarge the quilt block at 125%.
To make the Rail Fence Quilt Block:
Cut:
A: Cut 4 from 3 different fabrics.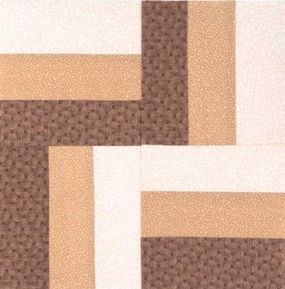 Stitch:
Selecting an A from each fabric, stitch A to A to A; make 4. Always stitch fabrics in same order. Stitch squares together as shown in pattern to complete block.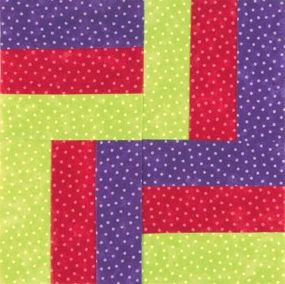 Like this quilt block? Use it to make the Fenced Family Room Quilted Wall Hanging.